Delicious Food. Local Businesses.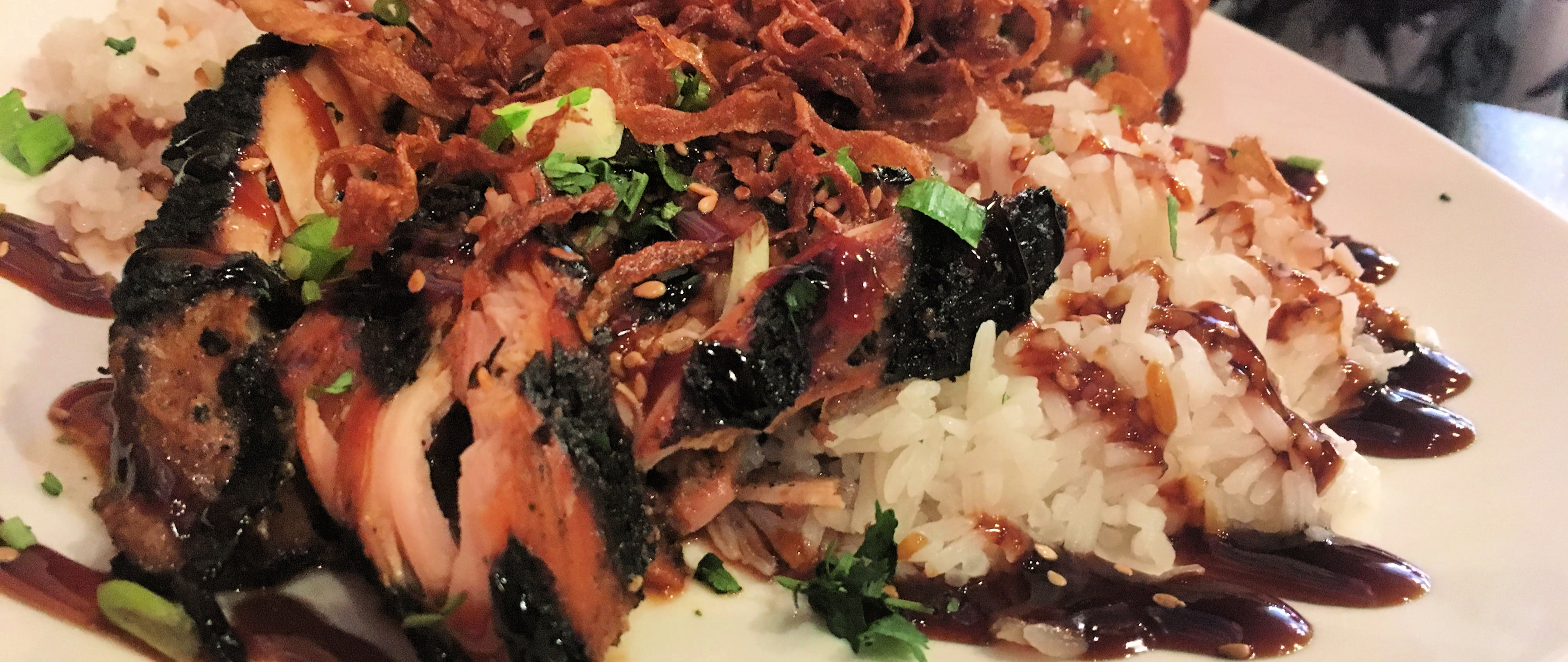 The following local businesses are open with takeout and/or delivery options during the Coronavirus quarantine. While we attempt to keep this list as updated and accurate as possible, please remember that situations are constantly changing and this is not an all-inclusive list, so it's always advisable to call ahead.
You can also click below to view our Facebook group, Chambersburg Takeout Blitz, to join the conversation and view information provided by other community members.
Takeout Options in Franklin County
Aki Japanese Steakhouse and Sushi, 717-263-9393, 424 Gateway Ave. Chambersburg
The Butcher Shoppe, 717-263-1918, 410 Stouffer Ave. Chambersburg
CJ'S BBQ Smokehouse, 717-261-4760, https://cjssmokinbbq.com/, 975 Lincoln Way W, Chambersburg
GearHouse Brewing Co., 717-552-2427, https://gearhousebrewingco.com/, 253 Grant Street, Chambersburg
Meadows Frozen Custard, 717-264-5591, https://meadowsfrozencustard.com/, 1643 Lincoln Way E. Chambersburg
Montezuma, 717-263-6600, http://montezumamex.com/, 1495 Lincoln Way E.
Teriyaki Madness, 717-496-8929, www.teriyakimadness.com/locations/pa-chambersburg, 243 Walker Rd. Chambersburg
Texas Roadhouse, 717-263-5003, https://www.texasroadhouse.com/locations/pennsylvania/chambersburg, 255 Walker Road, Chambersburg
Windy Knoll Farm Market & Creamery, 717-264-2900, 2685 Spring Rd. Chambersburg
30 West Family Restaurant, 717-264-9721, 1021 Lincoln Way W, Chambersburg
B Street 104 Resturant & Pub, 717-643-1621, 104 E Baltimore St. Greencastle
Benny's Italian Restaurant, 717-263-0422, www.bennysitalianrestaurant.com ,1910 Lincoln Way E, Chambersburg
Brothers Pizza, 717-264-4567 www.brotherspizzacburg.com, 875 Lincoln Way W, Chambersburg
Brothers Pizza Radio Hill, 717-267-0005, 1228 Lincoln Way E, Chambersburg
Bruster's Ice Cream, 717-261-1484, https://brusters.com/chambersburg/, 500 Gateway Ave, Chambersburg
Café Del Sol, 717-261-1805, 438 Gateway Ave, Chambersburg
Capital Restaurant, 717-263-3751, 412 N 2nd St, Chambersburg
Caretti's Pizza & Italian Restaurant, 717-264-3390, 1710 Lincoln Way E. Lincoln Way Shopping Ctr
Checko's Mexican Restaurant, 717-264-1717, 46 South Main St. Chambersburg
Chipotle Mexican Grill, 717-262-2287, www.locations.chipotle.com/pa/chambersburg, 975 Norland Ave, Chambersburg
Ciao Bella, 717-352-3998, 6418 Chambersburg Rd. Fayetteville
Chris's Kitchen, 717-660-2368, 1329 Lincoln Way East, Chambersburg
Diffy's Family Restaurant, 717-532-2718, Website, 7900 Molly Pitcher Hwy RT. 11, Shippensburg
The Family Table Restaurant and Catering, 717-597-0721 www.thefamilytablerestaurant.com, 6097 Lincoln Way West, Saint Thomas
Flamingo Family Restaurant, 717-352-8755, 5600 Lincoln Way E. Fayetteville
Giacomo's, (717) 352-0199, www.giacomos.net, 107 Mont Alto Rd, Fayetteville
Grace Pizza, 717-504-8578, 1228 Lincoln Way E, Chambersburg
Grill Kabab, 1495 Lincoln Way E., www.grillkabab.com, 1495 Lincoln Way E
Hickory Ridge, 717-552-2734, www.hickoryridgerestaurant.com, 3875 Philadelphia Ave.
Hoover's Grill & Ice Cream, 717-264-2563,  www.hooversgrillicecream.com, 2019 Lincoln Way E   Chambersburg
Inka Kitchen, 717-491-1833, 811 Wayne Ave, Chambersburg
Italian Village Restaurant, 717-264-8577, www.italianvillagerestaurant.com, 5267 Philadelphia Ave Chambersburg
John Allison Public House, 717-643-0218, www.johnallisonpublichouse.com, 155 S. Antrim Way, Greencastle
Johnnies Family Restuarant, 717-263-2334, 679 S Main St, Chambersburg
Kenzo's, 717-263-0076, 1495 Lincoln Way East Chambersburg
Korean Bulgogi House, 717-263-0419, 408 W Loudon St, Chambersburg
The Little Dipper, 717-263-3133, www.little-dipper.com, 3433 Lincoln Way West, Chambersburg
Little Vince's Pizza, 717-267-2113, 3811 Scotland Main St. Chambersburg
Maria & Sal's, 717-352-3071, 4550 Lincoln Way East, Fayetteville
Mario's Italian Restaurant, 717-263-9397, 831 Wayne Ave. Chambersburg
Mikey's Mini Donuts, 717-729-6706, 21 North Main St. Chambersburg
MOD Pizza, 717-287-1085, https://modpizza.com/locations/chambersburg/, 917 Norland Ave, Chambersburg
Mrs. Gibbles's Restaurant & Candies, 717-375-4522, 7325 Molly Pitcher Hwy, Greencastle
Norland Pub, 717-264-9115, www.norlandpub.com, 454 Norland Ave, Chambersburg
Pat & Carla's, 717-263-6353, 600 Lincoln Way E. Chambersburg
Redemption BBQ, 717-300-3770, www.redemptionbarbeque.com, 13 S. Earl St., Shippensburg
Rosalie's Grill, 717-262-4981, www.rosaliesfabgrill.com, 1901 Scotland Ave, Chambersburg
Sweet Rollers, 717-552-9703, www.sites.google.com/view/sweetrollers-pa/home, 115 East Queen Street, Chambersburg
Taverna, 717-732-2077, https://taverna5450.com/, 5450 Fairfield Rd. Fairfield
Texas Lunch, Website, 108 LWW Chambersburg, Pennsylvania 17201
Volcano Japanese, 717-504-8989, www.volcanopa.com, 955 Wayne Ave Chambersburg