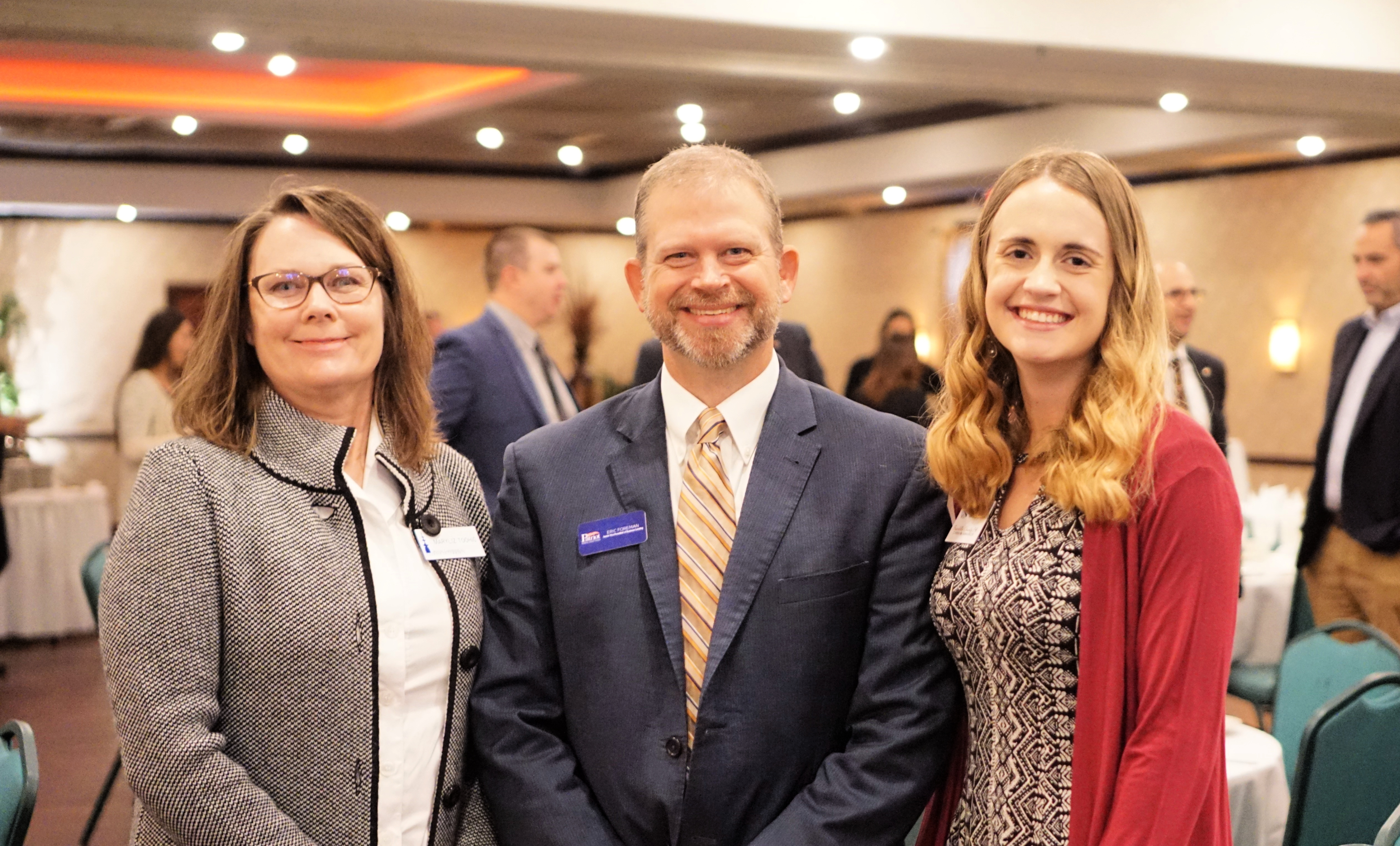 Who We Are
The Greater Chambersburg Chamber of Commerce is the largest business advocacy organization in Franklin County, Pa. Founded in 1911, our mission is to help our members prosper and to enhance the quality of life in the Chambersburg area.
The Chamber serves its members and community through a variety of organizations and committees. Directed by a 23-person Board of Directors and staffed by 10 employees, the Chamber fosters business, economic and community growth through proactive leadership in the greater Chambersburg area.
5-Star Accreditation
The U.S. Chamber of Commerce awarded the Greater Chambersburg Chamber of Commerce with a 5-Star Accreditation for its sound policies, effective organizational procedures and positive impact on the community.
This prestigious honor distinguishes the Chambersburg Chamber as one of the top 1 percent of Chambers in the nation. In order to achieve Accreditation, a chamber must meet minimum standards in their operations and programs; a process that takes a minimum of six months to complete. To learn more about the U.S. Chamber, click here. 
Our Vision
The Chambersburg Chamber will be the premier business organization in our region to promote the business community, economic development and education in innovative ways - contributing to the community's quality of life and having a positive impact on the lives of those we serve.
Our Values
The Chambersburg Chamber serves as the welcoming front door of the community. The Chamber is committed to being a positive, helpful and visionary community leader and resource - treating everyone with respect, providing excellent service and acting with fairness and integrity. Chamber staff, volunteers and partners are proactive advocates for our members and are passionate about communicating and achieving these goals.
100+ Years of Service
The Greater Chambersburg Chamber of Commerce celebrated 100 years of service in 2011 and the organization has accomplished a great deal over the past century. The articles below represent the decades of the Chamber and Chambersburg history.
More about the Chamber
Interested in learning more abut the area? We offer visitor and relocation information for our area. If you'd like more information, click here.
Diversity & Inclusion Statement
We are greater when all businesses thrive.
Aligned with our vision and values, the Greater Chambersburg Chamber of Commerce recognizes that our community will thrive when all businesses have equal access and opportunity. Innovative business representatives are welcome regardless of their age, ethnicity, race, color, abilities, religion, socioeconomic status, culture, gender, sexual orientation, or gender identity.
We are the front door of the community. Let us welcome you.
To view the Chamber's Diversity & Inclusion Statement, click here.
To view the Chamber By-Laws, click here.
100 Lincoln Way East, Suite A
Chambersburg, PA 17201
717-264-7101
chamber@chambersburg.org
Office Hours: Monday - Friday, 8 a.m. - 5 p.m.