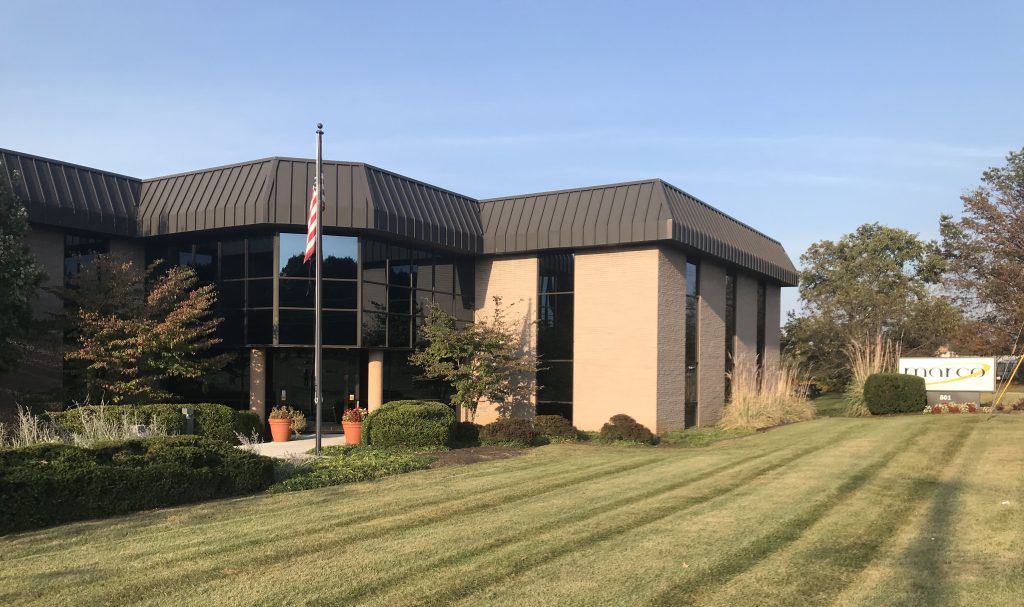 Technology is fast-moving and can be overwhelming or even confusing. Marco partners with organizations to help them assess, implement and manage their technology. Marco is one of the largest integrated technology providers in the country, known for its people and performance.
Marco sets the bar high with its Gold Standard culture that thrives on growth, service and giving back in the Franklin County area and beyond. For nearly 40 years, the company has measured and achieved high employee and client satisfaction while continuing to seek ways to improve.
Founded in 1973, Marco has grown to provide a range of technology services from business IT, security and print solutions to voice, cloud and managed services. Marco's history of innovation, combined with its strategic decision-making, has allowed the company to thrive. The company now supports about 30,000 clients nationwide with its ability to provide forward-thinking solutions, technical expertise and an analytic-based approach to get results.
Organizations in the Franklin County area can tap Marco's technology advisors, who will break down complex solutions into simple terms. Marco's team can help them uncover opportunities to leverage technology that can increase productivity and gain efficiencies.
Marco is based in St. Cloud, Minnesota, with 1,200 employees serving clients in offices in 12 states. Visit marconet.com to connect with an industry-leading technology company and learn more about Marco's Gold Standard.
Beside the Point is a member spotlight opportunity reserved for Chamber Members at the Advocate, Champion, Visionary and Stakeholder levels. If you're interested in upgrading your membership, please contact Jordan Nace at jnace@chambersburg.org.
Content submitted by members of the Greater Chambersburg Chamber of Commerce (GCCC) may contain advertisements and/or links to third party sites. The GCCC does not endorse nor advocate for the advertised product, event, service or company, nor any of the claims made by the content and takes no responsibility for promises made or the quality/reliability of the products/services offered.