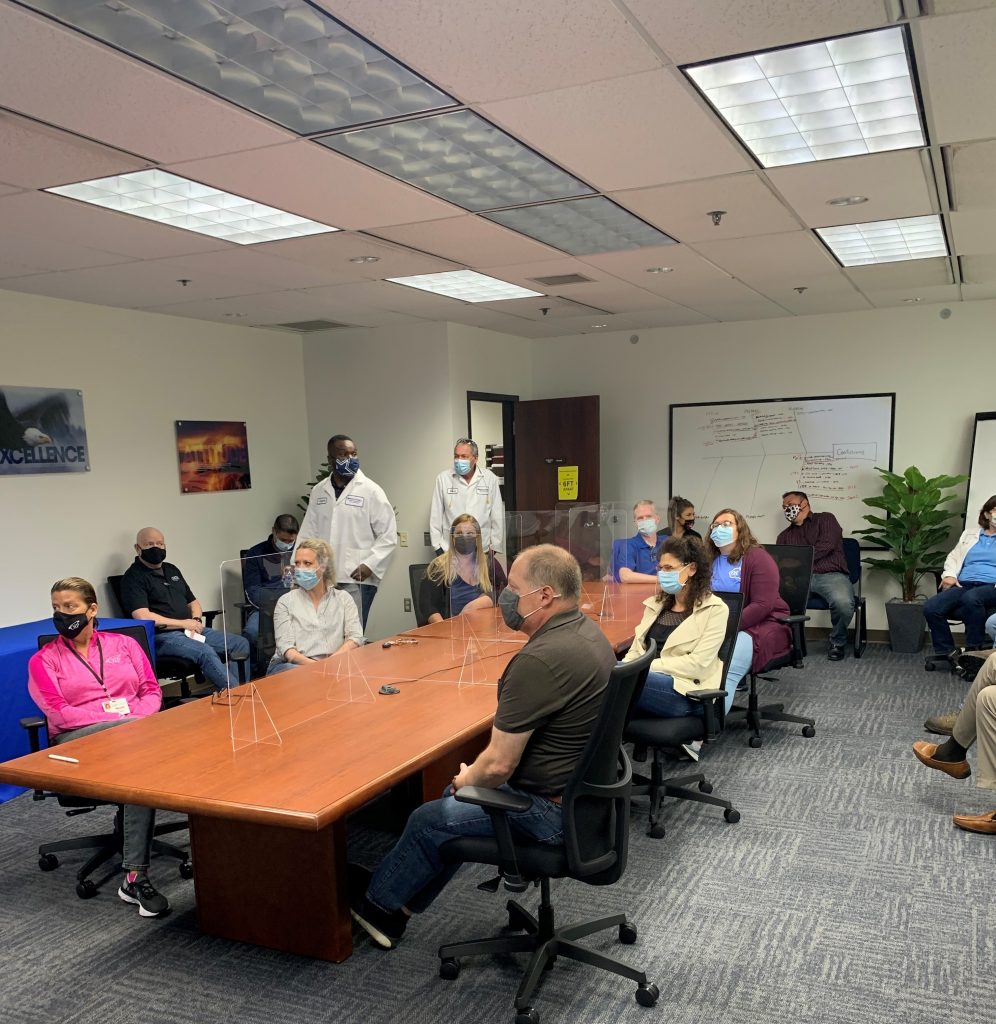 Special thanks to Ventura Foods for giving our Chamber members an exclusive tour of their facility! Their plant at 1501 Orchard Drive in Chambersburg is both a manufacturing plant and a culinary center. They manufacture condiments, dressings and sauces for businesses like Chick-fil-A, Taco Bell and Burger King. Our group enjoyed the tour of the plant and observing the storage, packaging and labeling of specialty items.
Their mission is simple: helping their customers delight their own customers by creating the flavors and custom food solutions that their foodservice, food manufacturing and retail customers value.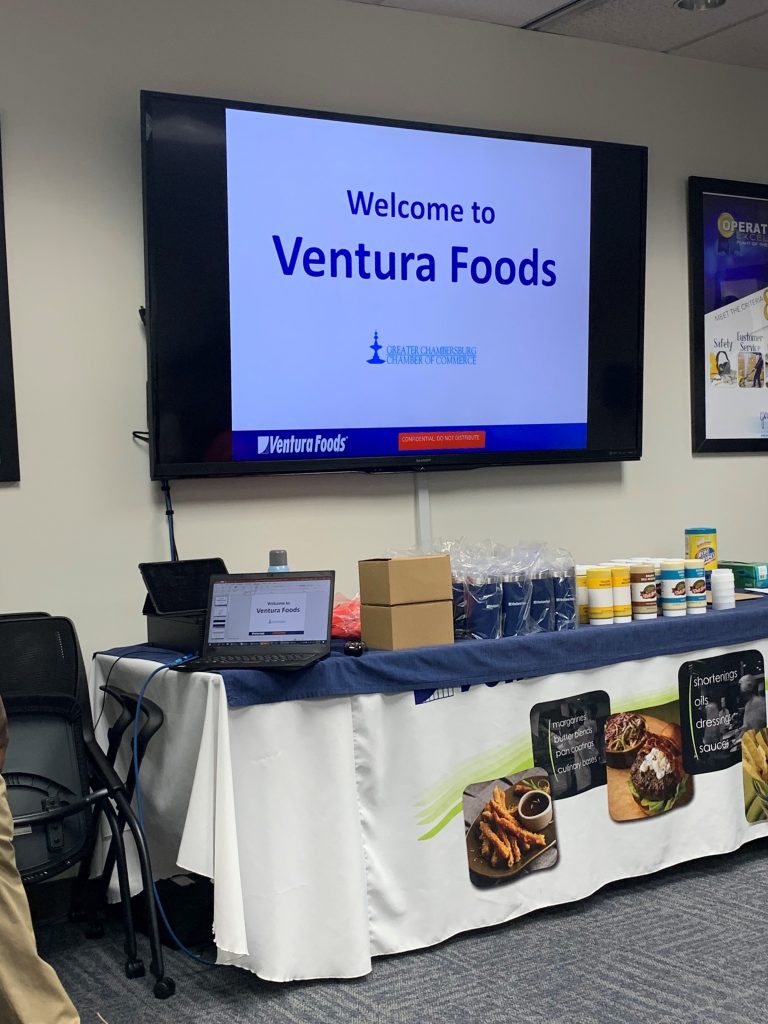 Ventura Foods is a privately held joint venture of CHS, Inc. and Mitsui & Co. The company was established in 1996 with the merger of two well- established and highly successful companies, Wilsey Foods and Holsum Foods. Since that time, Ventura Foods has grown organically by providing excellent customer service, and through strategic acquisitions.