Giving Back: F&M Trust donates $20,000 to Central PA Food Bank
F&M Trust recently announced a donation of $20,000 to the Central Pennsylvania food Bank. The funding will allow the Central Pennsylvania Food Bank to continue to purchase food and other necessities for individuals and communities that are facing financial setback.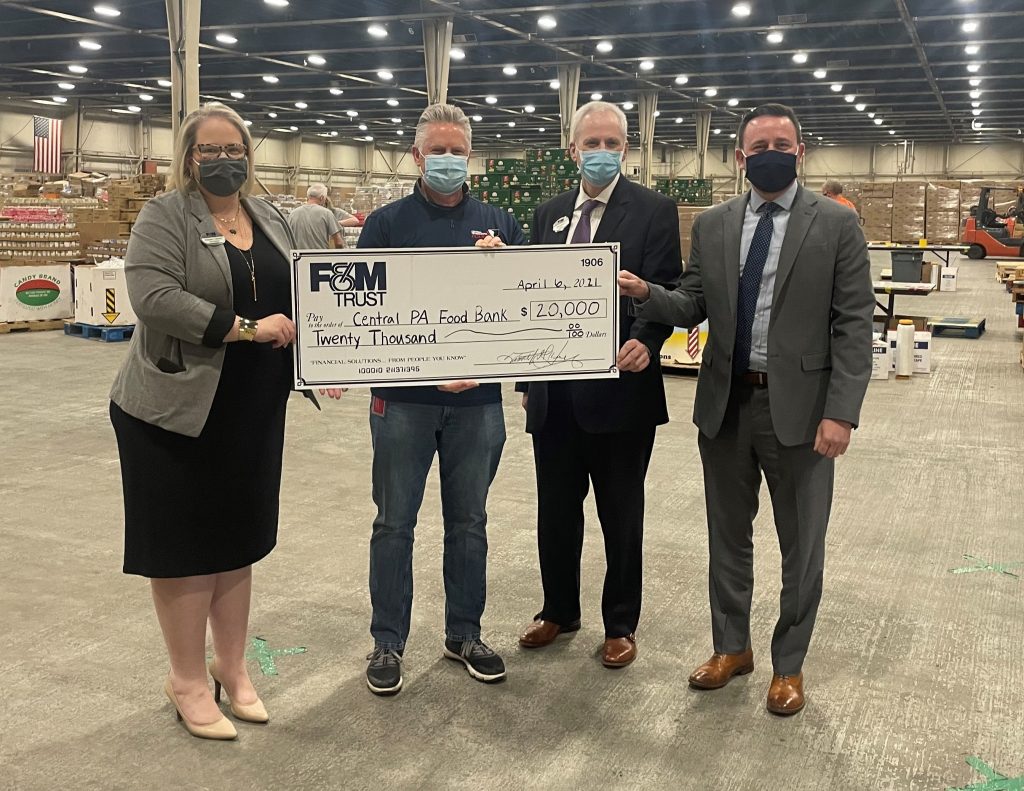 "South Central Pennsylvania food banks have been overwhelmed during the Covid-19 crisis. As a community bank, we view it as our responsibility to contribute to the efforts of the Central Pennsylvania Food Bank as they work to help those who are struggling to keep themselves and their families fed. We hold a deep appreciation and respect for the impact the Central Pennsylvania Food Bank has in our communities, and we are very pleased to make this contribution," said Tim Henry, president and CEO of F&M Trust.

"We are grateful for this generous gift from F&M Trust, which will allow us to provide more than 120,000 healthy, nutritious meals to communities in central PA," said Joe Arthur, executive director of the Central Pennsylvania Food Bank. "As we transition into the recovery phase of the Covid-19 pandemic, this gift will help thousands of families, children, seniors and veterans who are still working to get back on their feet in the wake of the health and economic crisis."

This contribution is the second investment F&M Trust has made in the health and safety of Central Pennsylvania amidst the coronavirus crisis. Last year, the bank donated $100,000 to first responders, local United Way chapters and other nonprofit organizations.