Health Care Heroes Appreciation Week Success
More than 100 businesses in Chambersburg, Waynesboro, Greencastle, Shippensburg, Mercersburg and beyond came together in support of Franklin County's health care workers as they were honored during Health Care Heroes Appreciation Week presented by F&M Trust from March 23-30.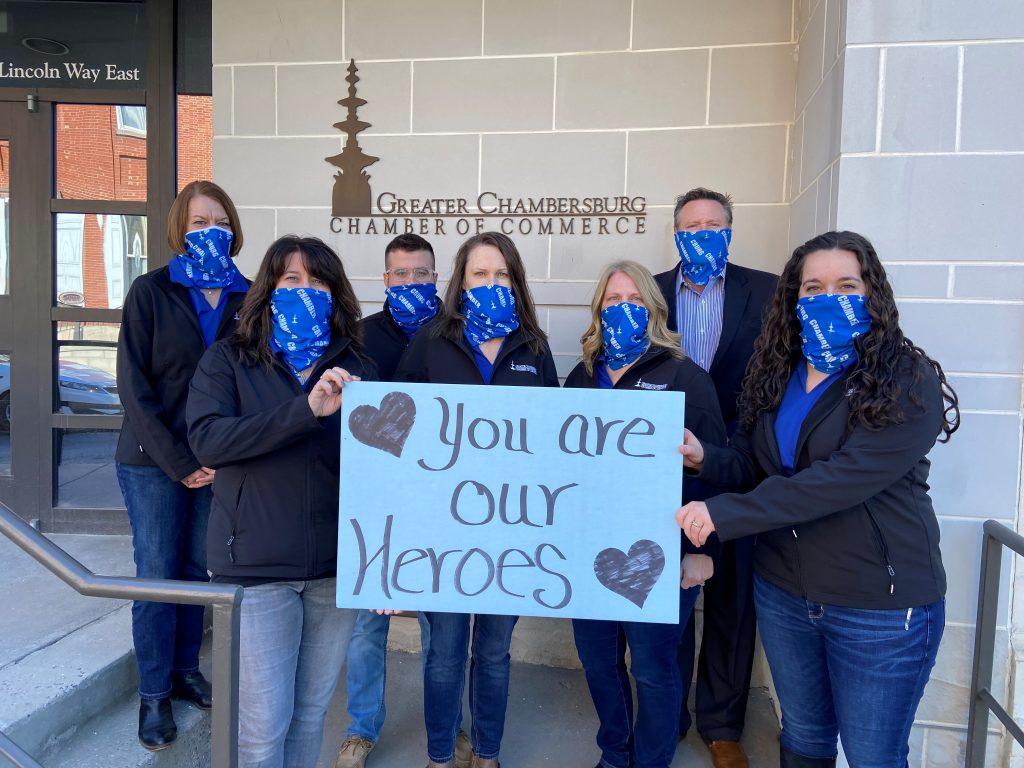 A virtual Awards Ceremony featuring the presentation of eight health care awards, lunch giveaways, free coffee, discounts to local businesses, raffle prizes, a blood drive and more were hallmarks of the week, as hundreds of health care workers enjoyed the generous offerings of businesses around the county.
The weeklong festivities hosted by the Greater Chambersburg Chamber of Commerce were widely attended; more than 120 people tuned in to the virtual Health Care Heroes Awards Ceremony and more than 700 free lunches were distributed to health care workers in Chambersburg, Greencastle and Waynesboro. Information about Appreciation Week, including the premiere of the Health Care Heroes Tribute Video on March 23, reached more than 30,000 people digitally.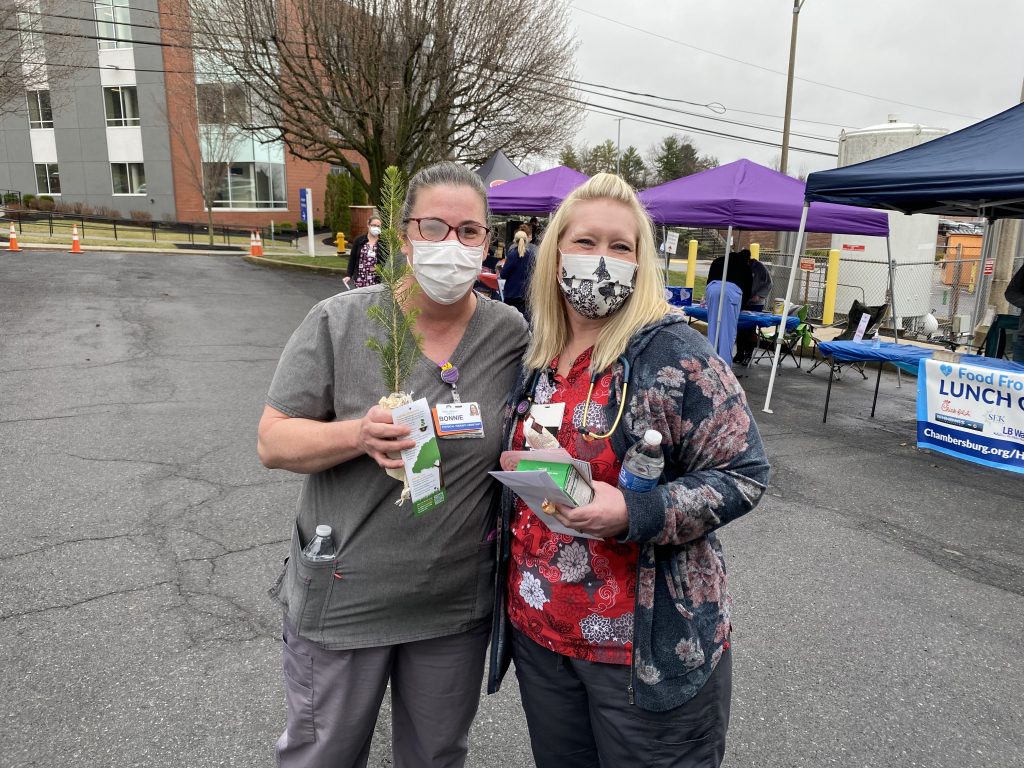 "We could not be more proud of the turnout for this event," said Stephen Christian, president of the Chambersburg Chamber. "Businesses from all over the county were thrilled to participate, showing so many health care workers how appreciative the community is of their hard work and dedication this past year."
Health Care Heroes Appreciation Week would not have been possible without the support of the following businesses: Presenting Sponsor of the Week: F&M Trust; Tribute Video Sponsors: Cross & Crown and Chambersburg Chamber; Blood Drive Sponsor: Menno Haven; Straight from the Heart Raffle Sponsor: New Enterprise Stone & Lime Co., Inc.; Health Care Awards Ceremony Sponsor: M&T Bank; Kick-start the Morning Coffee Sponsor: Gabler Trucking Inc.; Stat Station Sponsor: Brandale LLC. General Contractors; Media Sponsors: VerStandig Media and abc27 News; Food from the Heart Sponsors: Bartlett Tree Experts, Chick-fil-A, Herbert, Rowland & Grubic, Inc., Jennings Chevrolet Buick GMC, LB Water, Tommy's Express Car Wash, SEK, CPAs & Advisors, Stouffer Mechanical Contractor LLC, Valley Agency Company; Show & Save Discount Hub Sponsor: Penn National Insurance; Health Care Awards Ceremony Table Sponsors: ACNB Bank, Herbert, Rowland & Grubic, Inc., SEK, CPAs & Advisors, Rotz & Stonesifer, P.C.; Health Care Awards Ceremony Patron Sponsors: Chambersburg Neighbors with Best Version Media, Chambersburg Noontime Lions Club, Community State Bank, Decorating Den Interiors, DogWatch By Perry Fence, Franklin County Board of Commissioners, Grane Hospice Care, Norland Avenue Pharmacy, Penn National Insurance, R. Perry Fence Co., LLC, truNorth Financial Services.* *denotes two Patron sponsorships. The Chambersburg Chamber is committed to helping its members prosper and supporting its community. To learn more, visit Chambersburg.org.