Health Care Workers Honored at Virtual Awards Ceremony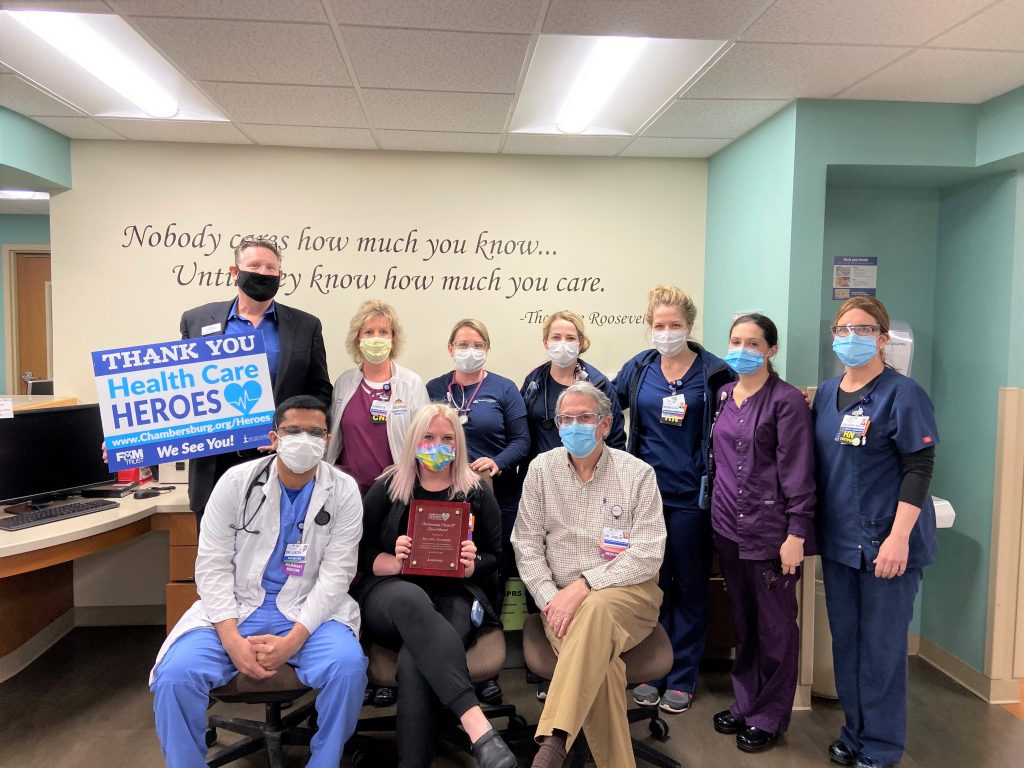 The Greater Chambersburg Chamber of Commerce honored eight health care workers for their outstanding care and service to the community during the virtual Health Care Heroes Awards Ceremony, sponsored by M&T Bank, with 120 people in attendance.
"The global pandemic has been challenging for everyone, but no one has born the brunt of it more so than our health care workers," said Stephen Christian, president of the Chamber. "It is our honor to recognize these individuals and the industry as a whole for all they've done for us this past year."
The ceremony was broadcast via Zoom and included an update on Covid-19 from Dr. Michael Colli of Keystone Health. Following his remarks, F&M Trust President Tim Henry formally kicked off Health Care Heroes Appreciation Week with the premiere of the Health Care Heroes Tribute Video. From March 23 to 30, many additional activities are planned to show the community's appreciation of its local health care workers. The schedule is available at Chambersburg.org/Heroes.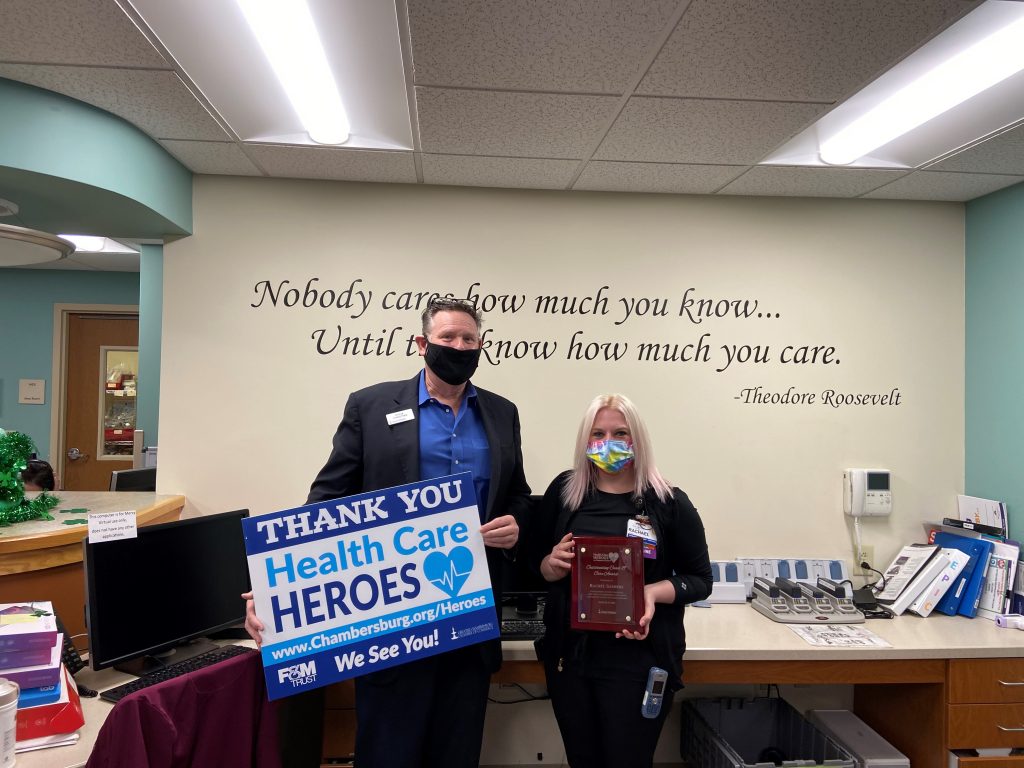 At the ceremony, the Outstanding Covid Care Award was presented to Rachel Sanders, Physician Assistant in the Critical Care Unit (CCU) at WellSpan Chambersburg Hospital. The award honors an individual who has demonstrated ingenuity and resilience in the health care industry during the global pandemic.
Directly after Rachel's graduation, she accepted a position to work in the CCU during the Covid-19 pandemic. She works as many hours as she can and cares deeply for her patients. Her compassion can be seen through her care for patients and her conversations with their families. She has shown outstanding professionalism and character from day one of the pandemic and continues to make personal sacrifices to care for some of the sickest patients in our community.
Also presented during the ceremony were the following awards:
Client Impact Award: Vicky Brechbiel, CNA at Menno Haven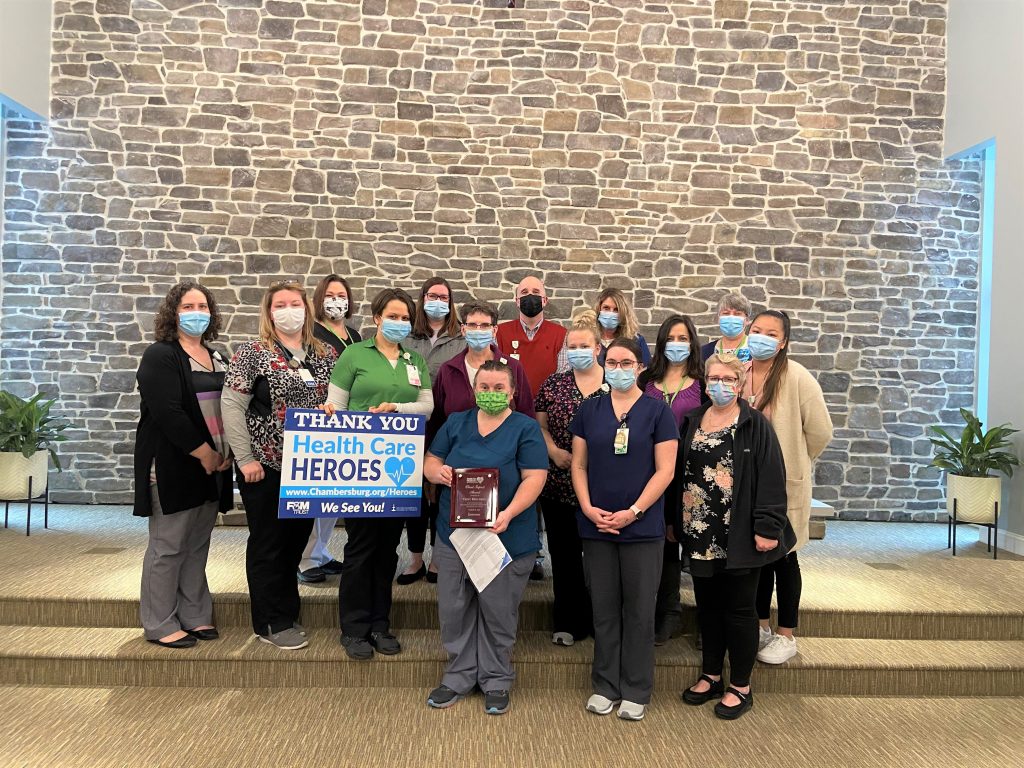 This award recognizes a health care worker who has demonstrated extraordinary efforts to positively impact the lives of their clients.
Vicky Brechbiel has been a Certified Nursing Assistant for 20 years and works at Menno Haven. She is friendly and supportive of her residents and helps to make life worth living. She knows the favorite foods, preferred wake-up times and family members of her residents. She sees residents as individuals and tailors the care she provides, the interactions she has, and the manner with which she treats each person. She works hard to make sure that the residents are well taken care of and happy every day.
Health Care Heroes Leadership Award: Stephanie Strickler, Director of Purchasing at Keystone Health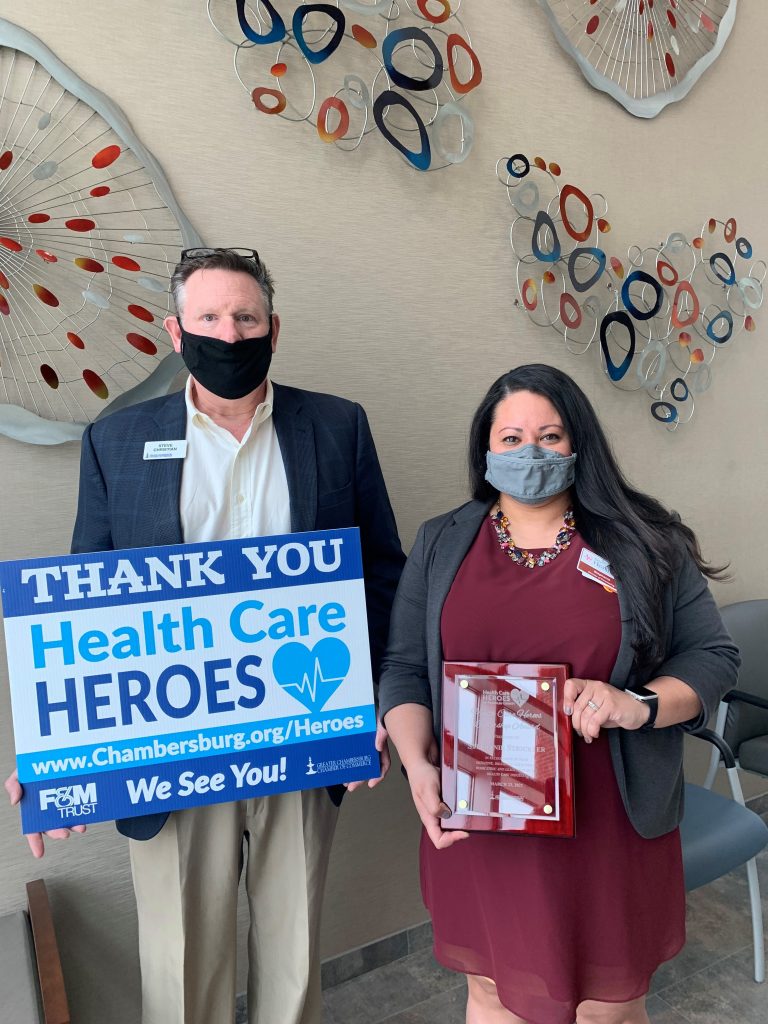 This award recognizes a health care worker who has demonstrated initiative, diligence, exceptional work ethic and leadership in the health care industry.
Stephanie Strickler was recognized with the Leadership Award for her outstanding work in securing needed supplies and PPE throughout the pandemic for Keystone Health. She procured supplies from many different sources and even received a donation by flight, going to the airport to pick up supplies. Stephanie along with her team have been instrumental in securing vaccines for Keystone Health. Her leadership as director of her department continues to provide invaluable contributions to our community.
Exceptional Dedication Award: Tammy Maclay, Clinical Nurse Specialist at WellSpan Chambersburg Hospital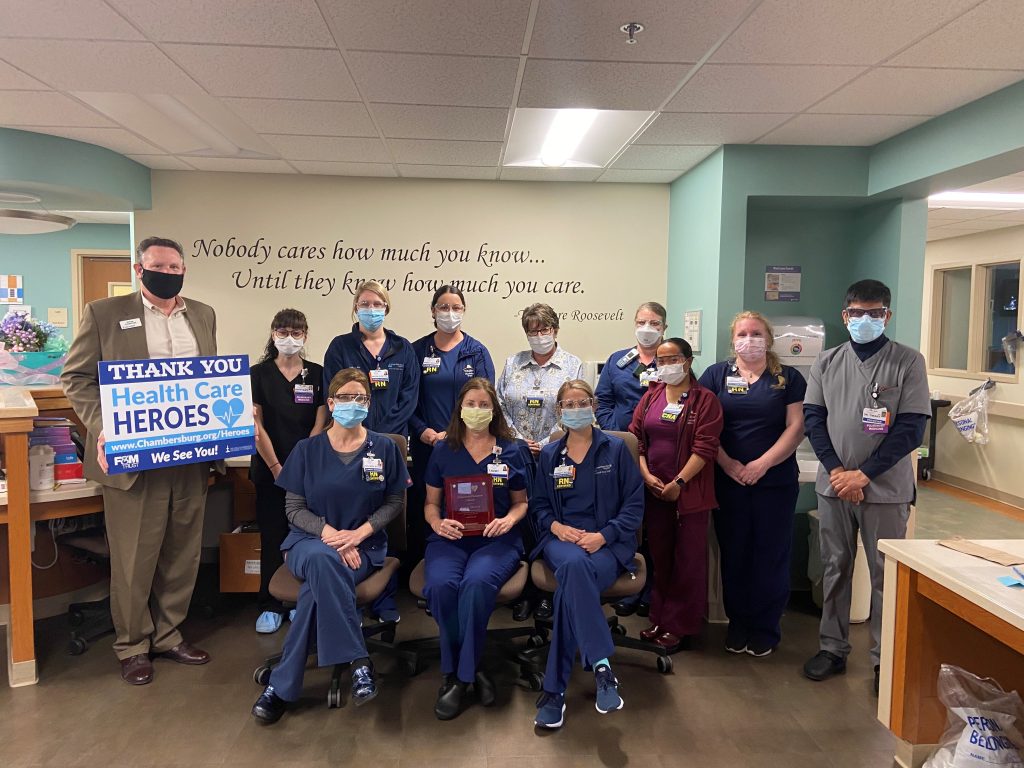 The Exceptional Dedication Award recognizes a health care worker with more than 10 years of providing outstanding work and dedication in the health care field.
Tammy Maclay was presented with the Exceptional Dedication award for her 33 years as a nurse at WellSpan Chambersburg Hospital. Prior to the pandemic, Tammy was primarily involved in teaching hospital staff. When Covid hit, she immediately sprang into action to care for patients directly, and is a leader in the Critical Care Unit filled with Covid patients. She has embraced what has become a new normal for the hospital and has kept a positive attitude daily, which is seen by all those around her.
Above & Beyond Award: Lisa Keefer, CNA / On-call Specialist at Myers Home Health Care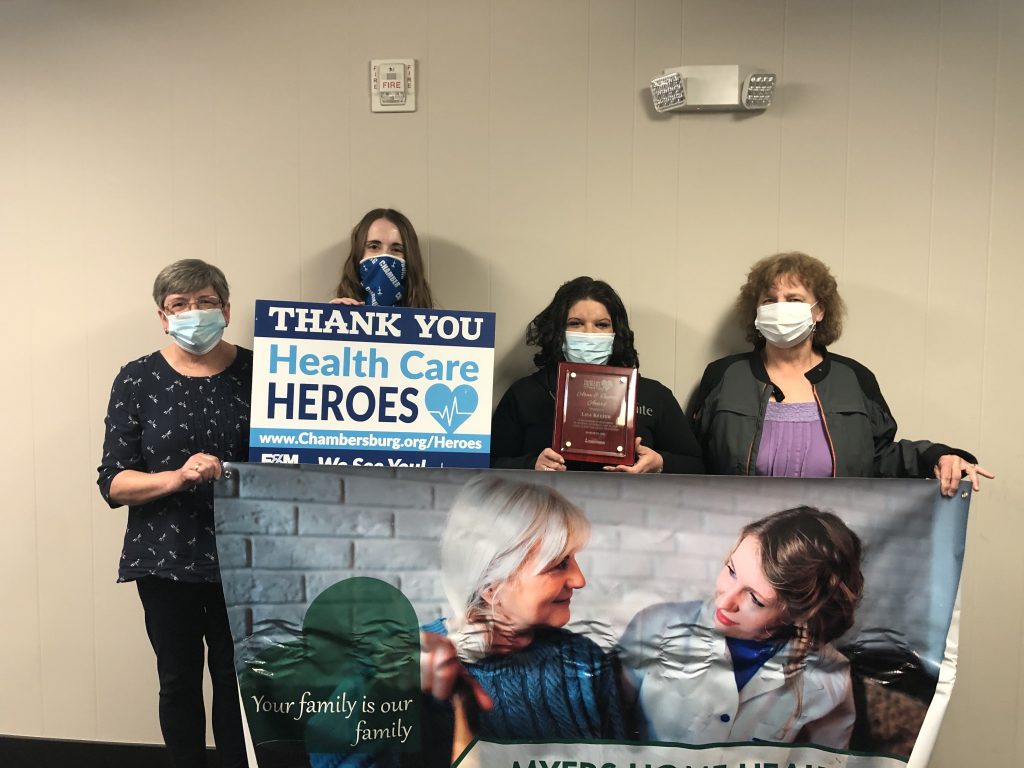 The Above & Beyond Award recognizes an individual who provides extraordinary care to their clients in ways that exceed expectations.
Lisa Keefer was chosen for this award because she regularly goes above and beyond for her clients.
From November to December 2020, Myers Home Health Care had to notify their clients they couldn't pay their employees, and they may go out of business due to delayed state funding because of Covid. Lisa chose to continue working regardless, stating: "Sometimes it's not about the business you work for but about the people you help within that business." This is only one of many examples that show Lisa's commitment to her clients, who she sees as her family.
Rising Star Award: Ashli Yoder, Clinical Services Director at Norland Avenue Pharmacy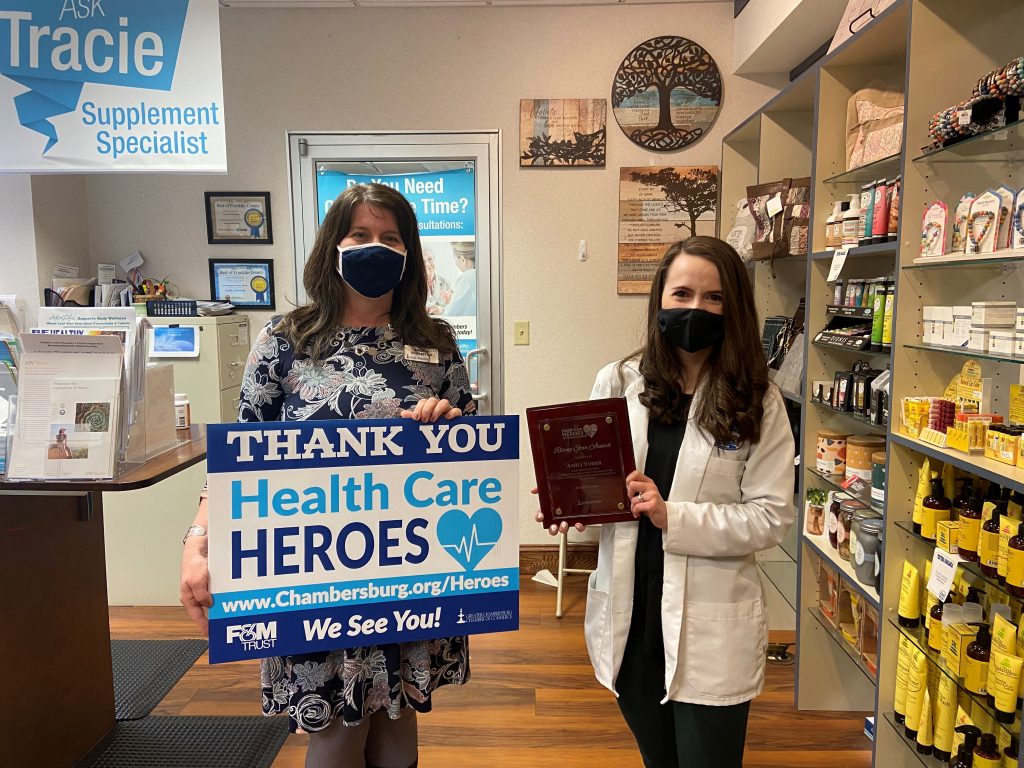 Given to a health care worker with less than three years of experience who has demonstrated ingenuity and dedication to the health care field.
Ashli Yoder began working at Norland Avenue Pharmacy the day the U.S. began Covid-19 restrictions. She has been an invaluable asset to the pharmacy team over the past year. She oversees a team of 3 technicians that has helped grow their in-house medication synchronization program by 20% in the past six months. As part of her responsibilities she oversees their vaccination programs including the plan to distribute Covid-19 vaccines. Ashli has earned the Rising Star Award for her exceptional efforts at the Pharmacy in such a short period of time.
Outstanding Covid Resource Award: Dr. Raghavendra Tirupathi, Infectious Disease Physician and Medical Director at Keystone Health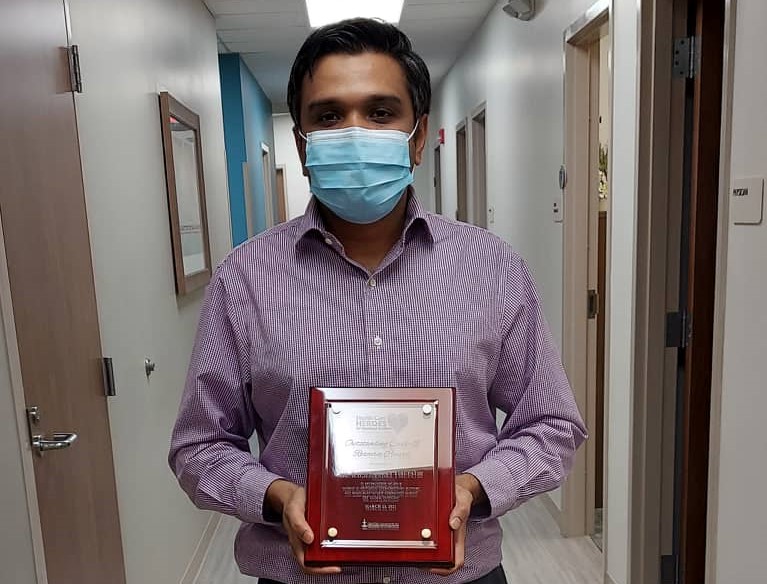 Given to a health care worker who has provided extraordinary support and resources to our community during the pandemic.
Dr. Tirupathi's commitment to his patients and expertise in the field of infectious disease has served the Chambersburg area as an invaluable resource since the very beginning of the pandemic. From providing an expert opinion on a patient's care to providing advice on how our health system should navigate the pandemic, he is always available with sound medical information that we can trust.
Health Care Worker of the Year: Monica Diehl, Director of Patient Education and Development at Keystone Health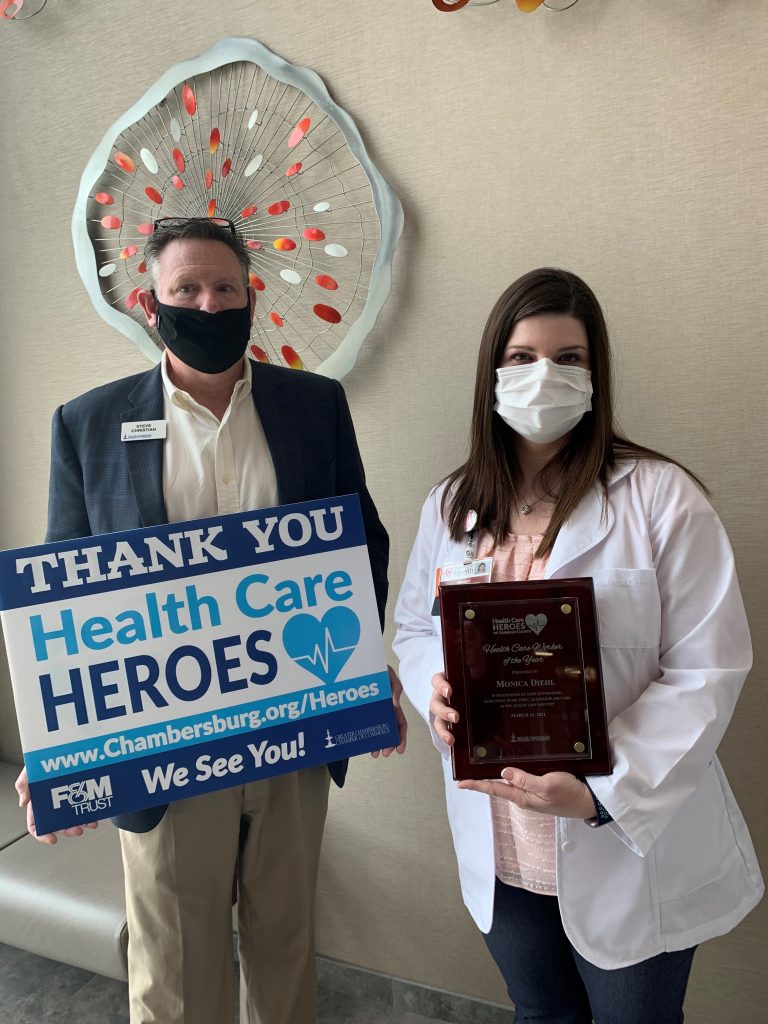 This award honors a health care worker who has shown outstanding dedication, work ethic, leadership and care in the health care industry.
Monica Diehl has been an essential part of the Covid care team at Keystone Health this past year. She is the director of patient education and development, and while her typical assigned job duties are mainly administrative, she did not hesitate to use her clinical skills as an RN to best serve Keystone Health's patients whenever and however needed. She gladly took the lead on Covid testing and staff education, while juggling other work responsibilities at the same time. She has now taken over vaccination efforts, working around the clock and through breaks to make sure as many people as possible receive vaccinations. To date, not one single dose of Keystone's vaccine supply has been wasted due to Monica's diligence.
Special thanks to Health Care Heroes Awards Ceremony sponsors:
Grand Sponsor: M&T Bank
Table Sponsors: ACNB Bank, Herbert, Rowland & Grubic, Inc., SEK, CPAs & Advisors, Rotz & Stonesifer, P.C.
Patron Sponsors: Chambersburg Neighbors with Best Version Media, Chambersburg Noontime Lions Club, Community State Bank, Decorating Den Interiors, DogWatch By Perry Fence, Franklin County Board of Commissioners, Grane Hospice Care, Norland Avenue Pharmacy, Penn National Insurance, R. Perry Fence Co., LLC, truNorth Financial Services*
*denotes two Patron sponsorships