Member Spotlight: DICE Office Equipment
Dice Office Equipment aims to make finding, repairing and operating office equipment as easy as it should be. We provide quality products at fair prices and we service a variety of equipment even if it was bought from another provider. Offering XEROX, RICOH, SAVIN, HP, OKI and more, we tailor our solutions to meet your needs.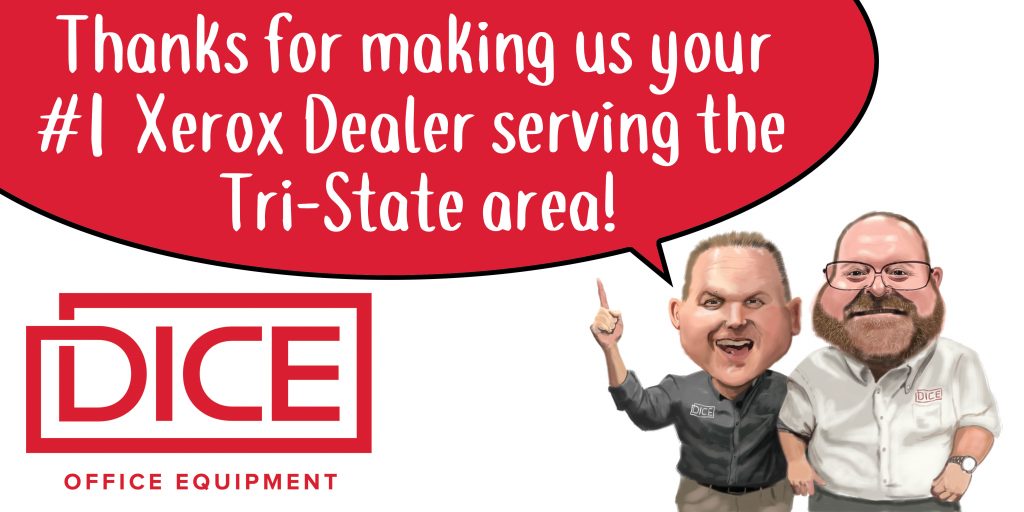 Located right here in Franklin County, we work hard to get you the service you need in as little time as possible. We know that you want your organization to succeed and you need the right tools to get the job done. With our quality copier/printer selection and certified local support, we stand ready to help you succeed.
We offer copiers, printers, multi-function machines, fax machines, typewriters, scanners, paper folders, paper shredders, toner, supplies, maintenance kits, parts, waste toner bottles, wide format paper rolls and more from a variety of popular brands including XEROX, RICOH, HP, SAVIN and OKI.
Our service team based in Greencastle, PA also stands ready to help you stay up and running. Whether you prefer to work with us on a one-time or on-going basis, we are here to serve you.
Even if you didn't buy your machine from Dice, we can service your machine and provide toner. We also offer maintenance agreement options which provide services and supplies for your machine whenever needed and allows you to make regular, equal payments to fit your budget.
We are proud to be a part of this community and look forward to serving you soon!
20 Commerce Ave. Greencastle PA | 717-597-0990 | DiceOE.com