Nominate Your Health Care Hero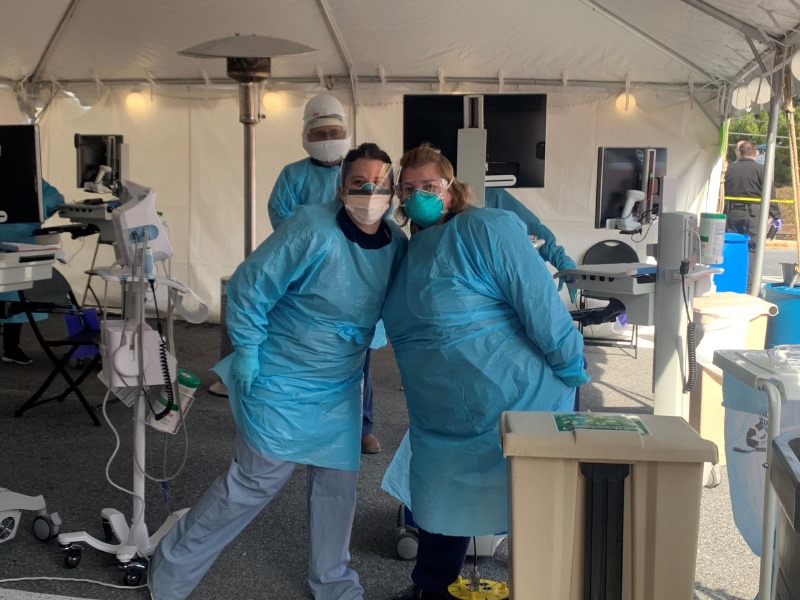 The global pandemic has impacted all of us, but our health care workers have been challenged like never before. Please join the Chambersburg Chamber in honoring our Health Care Heroes by nominating them for any of the below health care awards. Nominations are due by March 1, 2021.
Winners will be recognized at the virtual Health Care Heroes Awards Ceremony, sponsored by M&T Bank, on March 23 at 8 a.m. which will kick-off Health Care Heroes Appreciation Week, March 23 – 30.
Community members may nominate health care workers for the awards online at www.Chambersburg.org/Awards.
Rising Star Award
Has been in the health care field for three years or less and already demonstrates enormous promise for the profession.
Client Impact Award
Frequently recognized or praised for their efforts that make an impact on the quality of their clients' lives.
Above and Beyond Award
Passionate about providing extraordinary care to their clients in ways that exceed expectations.
Health Care Heroes Leadership Award
Serves as a role model and demonstrates teamwork and a willingness to help other workers and staff.
Exceptional Dedication Award
Has performed outstanding work in the health care field each year for the last ten or more years.
Health Care Worker of the Year
The best of the best – outstanding in every area.
Outstanding Covid Care Award
Demonstrated ingenuity and resilience in the health care industry during the global pandemic.
The virtual ceremony will recognize those most deserving of our admiration and include a special Covid-19 update and the premiere of the Franklin County Health Care Heroes Tribute Video. Presented by F&M Trust, Health Care Heroes Appreciation Week will include various activities such as appreciation meals, community blood drive, Thank You Health Care Heroes sign campaign, business discounts, raffle items and much more.
To learn more about the event and how to get involved, visit www.Chambersburg.org/Heroes. Special thanks to the following local businesses for their support of Health Care Heroes Appreciation Week: F&M Trust; Cross & Crown; Menno Haven; New Enterprise Stone & Lime Co., Inc.; M&T Bank; Gabler, Inc.; Bartlett Tree Experts; Chick-fil-A; Herbert, Rowland & Grubic, Inc.; Jennings Chevrolet, Buick, GMC; LB Water; Tommy's Express Car Wash; SEK, CPAs & Advisors; Stouffer Mechanical Contractor; Valley Agency Company; Penn National Insurance; ACNB Bank; Chambersburg Neighbors with Best Version Media; Decorating Den Interiors; Dogwatch by Perry Fence and R. Perry Fence Co. LLC.