Ribbon Cutting: Tommy's Express Car Wash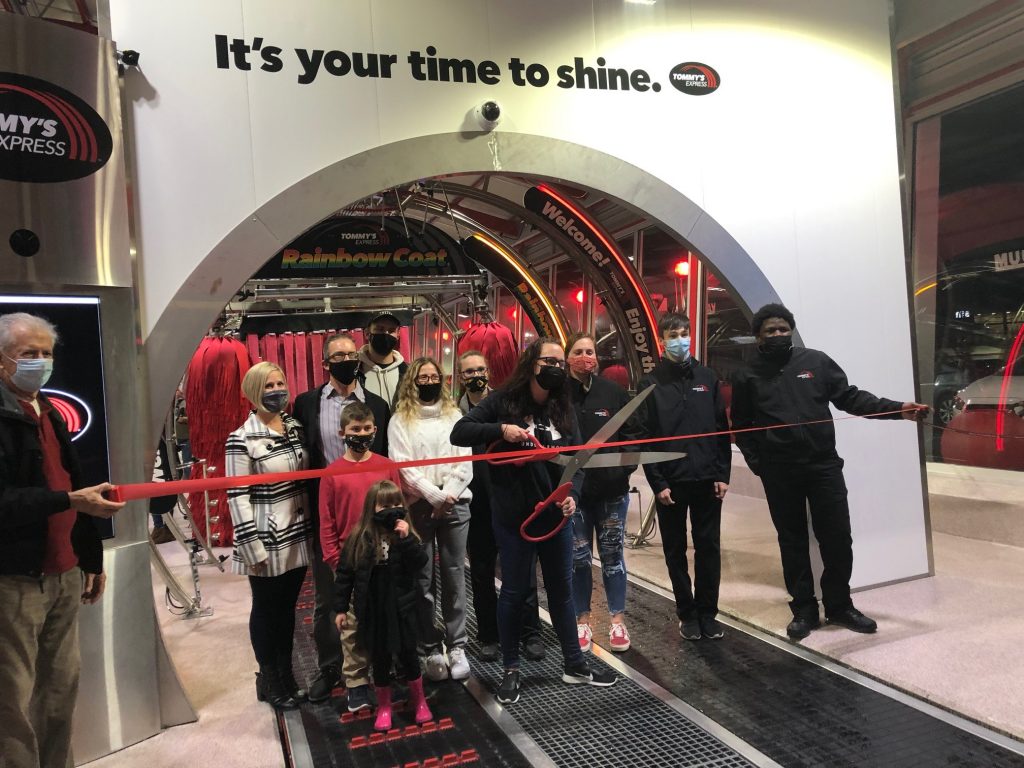 Congratulations and welcome John Gay and the team at Tommy's Express Car Wash to Chambersburg! Located at 825 Norland Ave., they are your next-level neighborhood car wash offering safe, fast, eco-friendly and affordable exterior car wash services.
Customers have the opportunity to join the TOMMYclub to get unlimited car washes at a low monthly cost and all customers can use their free vacuums. Car Wash levels include the Works, Ultimate, Super and Quality levels. They are open 7 a.m. to 9 p.m. daily – check them out on Norland Avenue or visit them online at TommysExpress.com.
Thank you for your membership with the Chambersburg Chamber of Commerce.