Ribbon Cutting: Sweet Rollers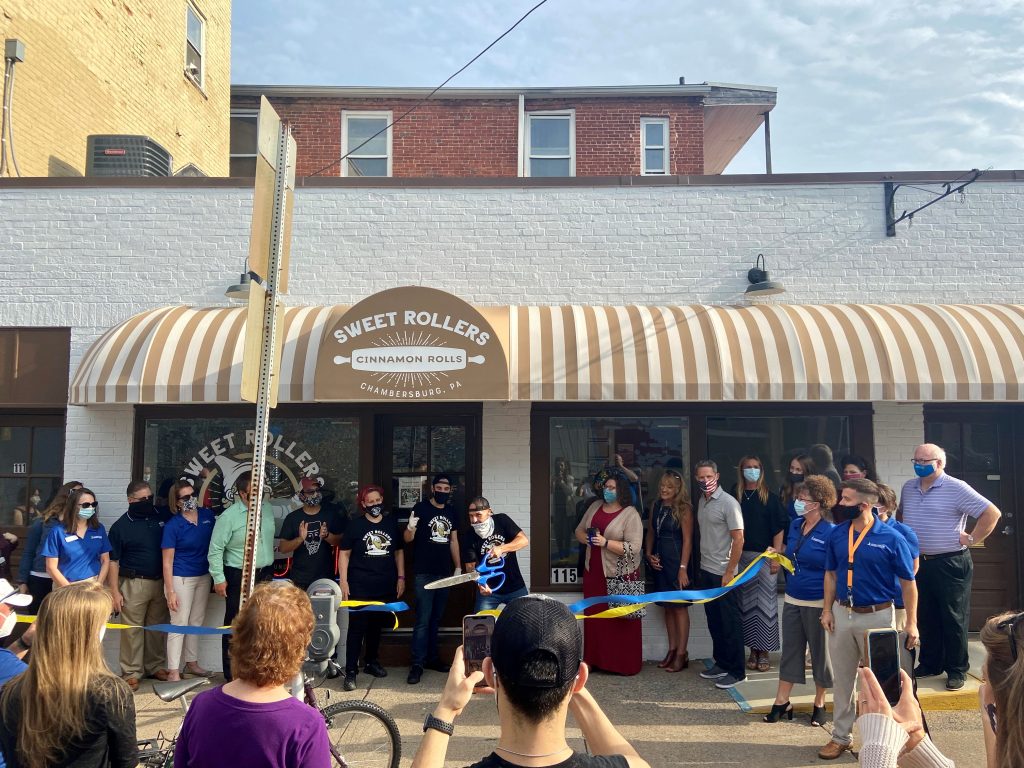 Congrats and welcome Sweet Rollers to Downtown Chambersburg! They celebrated their Chambersburg location at 115 East Queen Street surrounded by friends and family with a ribbon cutting this week.
Sweet Rollers is a local family operated business with a product that is handcrafted for your fundraising success. They offer fun, fast and delicious fundraising along with a delicious local menu of coffee, cinnamon rolls and even pretzels! Each month, 10 percent of all their in-store sales are donated to a local non-profit. They've already supported many in our community including ITP Matters, Franklin County 4-H Therapeutic Riding Center and others.
Nonprofits also have the opportunity to host fundraisers through Sweet Rollers. Groups that would like to participate may sign up online at SweetRollers.com. The fundraisers can be a one day pop-up event or a week long fundraiser with an order form.
For more information about Sweet Rollers, visit them online at SweetRollers.com or call 717-552-9703.