Member Spotlight: Baer's Sign Service
Founded in March of 1948, Baer's Sign Service is the oldest full-service sign company in Franklin County. Through these many years serving the Tri-State area, we have gained a wealth of experience in all aspects of the sign industry. We have the ability to design, fabricate, install and maintain lighted and non-lighted signs along with vehicle lettering and graphics. We pride ourselves in working with the customer to give them the best product at the best price. We also perform retrofitting of existing signs and parking lot lights to LED.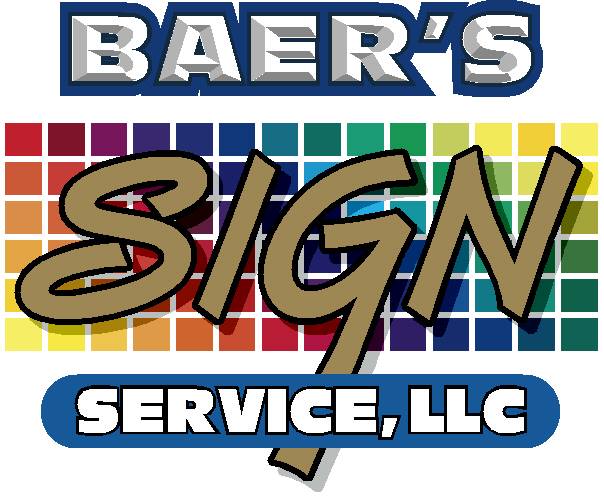 Residential and commercial flagpoles sales, installation and service have been part of the business since 1986 and include the 150-foot pole in Chambersburg's Memorial Park. We stock a wide variety of U.S. and armed forces flags and offer free shipping.
Baer's Sign can handle your temporary signage needs, from banners to floor graphics, portable signs to window and door lettering. If you are looking to upgrade to an electronic sign, we can schedule an on-site demo so you can see the sign operate at your location.
Whether you have a new business or are ready to upgrade your existing signs, Baer's Sign is ready to put your name in lights.