Member Spotlight: Adams County Winery
Adams County Winery, the area's oldest winery, has been crafting wine for more than 40 years and is currently Pennsylvania's fifth oldest operating winery. Nestled against the South Mountains and overlooking Gettysburg, we have an ideal climate for growing grapes that results in our award-winning wines. The location in Orrtanna, known as the Farm Winery, sits on 40 acres of beautiful rolling hills and farmland.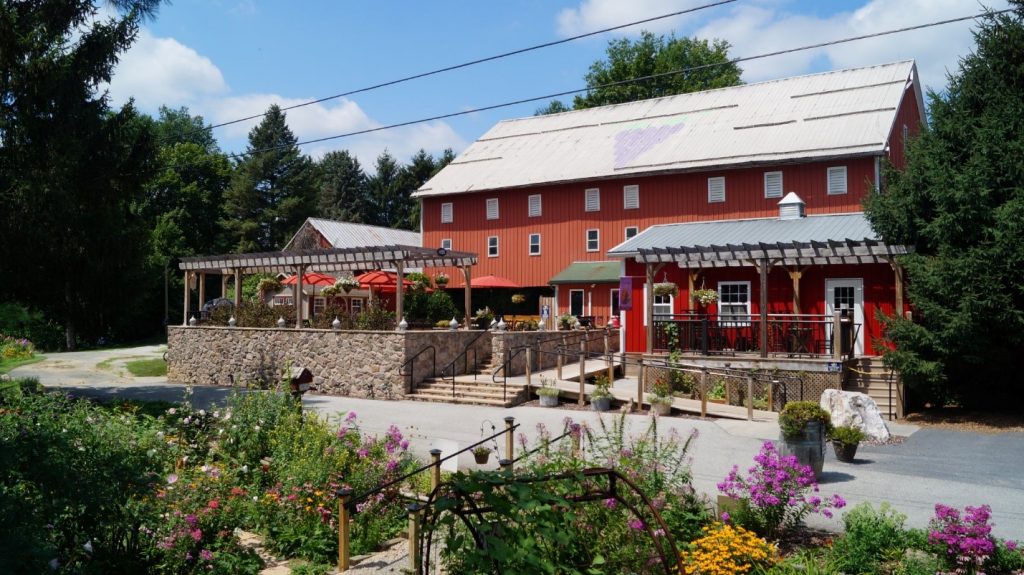 The Farm Winery, located less than 18 miles east of Chambersburg, is surrounded by vineyards, orchards and miles of scenic countryside. Enjoy our beautiful gardens, pet-friendly grounds and our historic tasting room built in an 1860's-era bank barn. We offer an inviting, comfortable and casual atmosphere where anyone can relax and sip wine. Whether you are a wine connoisseur or a complete newcomer, we invite you to visit, make yourself at home and let our knowledgeable staff guide your experience here at the winery. Friday through Sunday, from May through October, treat yourself to wood-fired cuisine from our authentic Italian pizza oven. Paired with the perfect wine; you will have the recipe for a memorable day.
Adams County Winery has two locations: Guests are invited to the Farm Winery, located at 251 Peach Tree Road in Orrtanna and the Gettysburg Wine Shop, located at 25 Chambersburg Street in downtown Gettysburg.