ChambersFest 2020 kicks off on Saturday! Due to social distancing, events have been modified to follow safe gathering practices. Check out the complete schedule below and get ready for fun with the whole family!
Scoop-a-Palooza Ice Cream Trail, July 1-31
This year, Scoop-a-Palooza will take on a different format: an ice cream trail during National Ice Cream Month! Throughout the month of July, you'll be able to download and print a FREE Scoop map online, visit participating ice cream vendors of your choice, take pictures of your sweet treats and enter to win $1,500+ in prizes. On July 19, celebrate National Ice Cream Day by tuning in to Facebook Live and watching our traditional human Celebrity Sundae. Kids 3-12 can also decorate printable coloring pages and enter to win prizes of their own!
Details and Trail Map Here.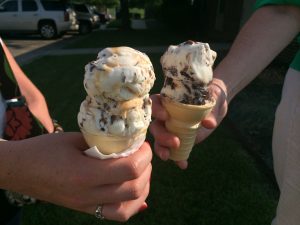 #FranklinCountyStrong Movement, July 1-31
ChambersFest 2020 will stand as a memorable community collaboration as the residents of Franklin County unite following Covid-19. To show your local town pride, join the #FranklinCountyStrong Movement by decorating your own sign for your home or business!
4th Annual ChambersFest Restaurant Week, July 11-18
For the 4th year, Restaurant Week will feature unique meals, deals and daily prizes to showcase local dining. More than 40 restaurants will participate including Big Oak Café, Brussel's Café, CJ's BBQ Smokehouse, Cracker Barrel, Fuddruckers, GearHouse Brewing Co., Hoss's Steak & Sea House, Jersey Mike's Subs, Johnnie's Family Restaurant, Meadows Frozen Custard, Montezuma (LWE & Wayne Ave), RELAX Lounge, Subway, Teriyaki Madness, The Orchards Restaurant, Veroni Café and more.
Restaurants and specials here.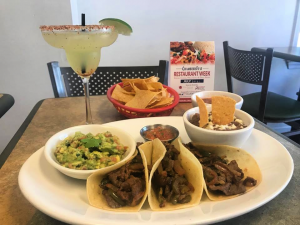 North Square Farmers Market, July 11 & 18
8 a.m. - 12 p.m., Downtown Chambersburg Enjoy Chambersburg's only open-air farmers market offering farm fresh, seasonal and 100% locally grown produce. Free! Click for more information.
Food Truck on the Square, July 12
Downtown Chambersburg Inc. will host Uncle Eddie's BBQ as part of the new event, "Food Truck Sundays on the Square." Enjoy delicious street fare, stroll the shops downtown and enjoy the summer weather. Click here for details.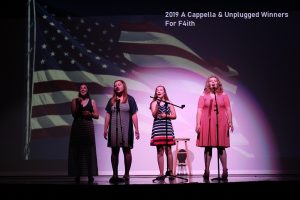 Virtual A Capella & Unplugged, July 18
Facebook Live - Join the Franklin County Visitors Bureau for the final round of A Cappella & Unplugged, virtually! You'll be able to vote for your favorite act on Facebook, and the winner will receive $500 and bragging rights to the 5th annual talent search contest. Coordinated by the Franklin County Visitor's Bureau. Click here for more information.
1864: The Burning Virtual, July 18
Unfortunately, the laser light show that transforms the town to 1864 and tells the story of the Burning of Chambersburg will not happen this year. Instead, join the Franklin County Visitors Bureau for an educational video series of The Burning. More details at ExploreFranklinCountyPa.com.
View the complete ChambersFest schedule here!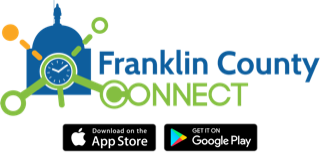 Special thanks to our sponsors!