Member Spotlight: Hammer & Stain Chambersburg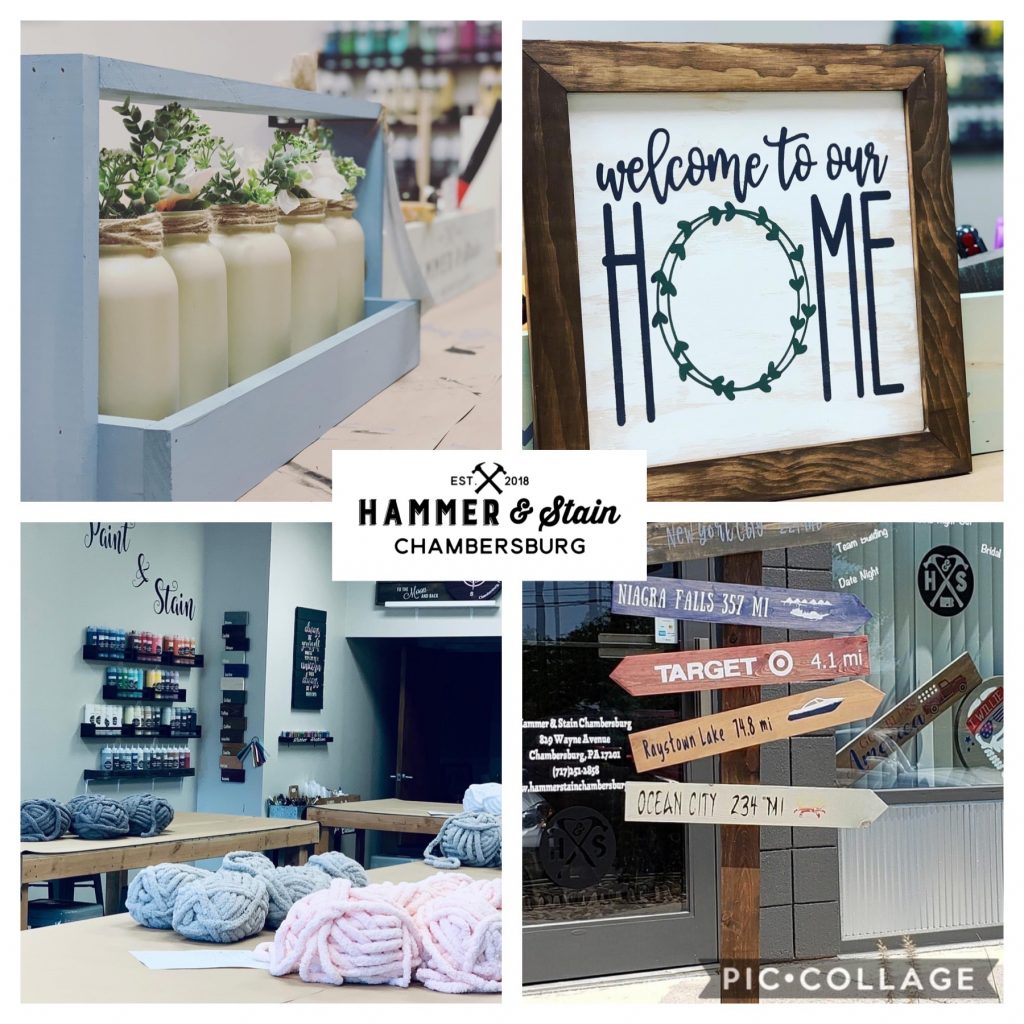 We are a DIY workshop where you can come with your friends and family to create a masterpiece personalized to fit you. We opened in December of 2018 and have enjoyed expanding our projects and designs to keep everyone coming back. We provide all tools to complete your project and you do not need to be "crafty," as our instructors guide you through the process. We allow you to bring your own snacks and BYOB as well.
If you are looking for a place to hold your bridal shower, birthday party or any type of get-together and want something new and creative come see us! We can hold 30 people at our studio, or we can come to you! We also offer kits to do at home and we provide all tools and detailed instructions. We offer wood signs, trays, clocks, pillows, blankets, cornhole boards and even mantles. We look forward to seeing our repeat makers and meeting some new ones as well!
We do not have set hours, but we have a calendar on our website of open slots and scheduled events. We host weekly public workshops that you can register for by yourself or with a group!
Thank you for your membership! Is your business interested in being a member spotlight? Contact Laiton at lsuders@chambersburg.org.