Giving Back: WellSpan Employees' Mission Trip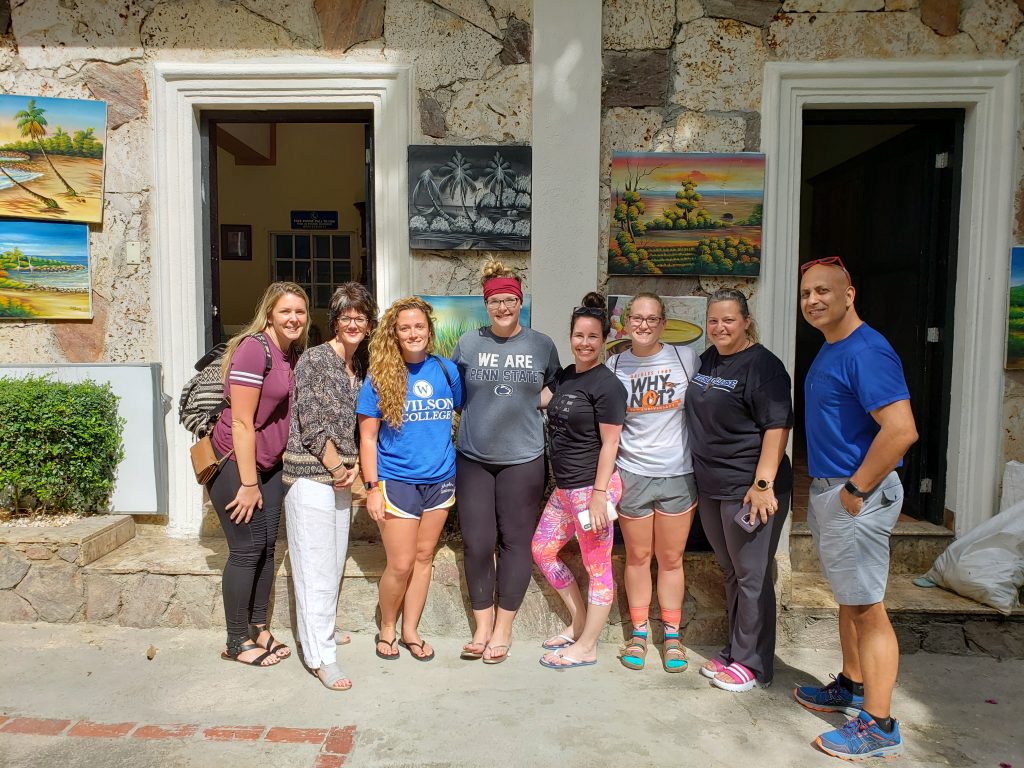 Humanity was at the core of what WellSpan Chambersburg Hospital Chief Nursing Officer and Senior Vice President of Hospital Services Sherri Stahl felt during a recent mission trip to the Dominican Republic.
"I was prompted to join this trip for many reasons," said Stahl. "First and foremost, it was good to experience something that is bigger and different than what your daily life is composed of. Secondly, using our talents and resources to assist great humanity is always the right thing to do."
Stahl said that while the volume of work to be done was high during her January mission trip, the team environment enabled them to get everything done.
Stahl was joined on the trip by WellSpan Health employees Tashia Caldwell, Tara Harmon, Jamie Kelley, Sara Reese and Dr. Sanjay Dhar, as well as interns Elsa Schaefer and Alison Shockey.
Dr. Dhar is the medical director for clinical improvement and connected health and medical director of the stroke program at WellSpan Chambersburg Hospital and WellSpan Waynesboro Hospital. He said it was the first mission trip he had been on – and proved to be an experience he would be part of again.
"I wanted to give back to others and set aside my own needs and wants for at least a week. It's a great opportunity to make a difference in the lives of those that are not as fortunate as us – I would do it again."
Snapshot of the mission trip:
350 people treated in five days.
Each of the five days, those on the mission trip traveled to different bateyes, or settlements near sugar mills, to provide antiparasitic medications to children there, in addition to seeing patients who needed or requested medical care.
Patients were treated for high blood pressure, malnutrition, skin issues, infections, colds and allergies.
A pharmacy was set up each day with medications donated by WellSpan Health, Menno Haven and Keystone Health.
The trip was organized by Wilson College.
Read more at SummitHealth.org/Newsroom