South Africa with the Chamber Travel Club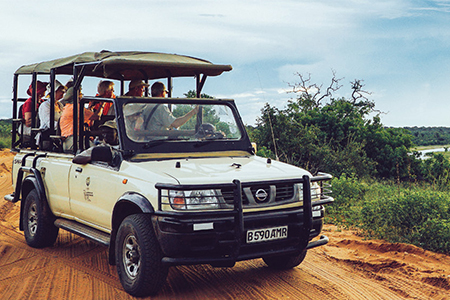 The Chambersburg Chamber is excited to journey to a new continent for the first time with the Chamber Travel Club's trip to "Spectacular South Africa," February 25 – March 10, 2021. All are welcome to discover the wonders of culture and nature in South Africa with Cruise Planners, a local travel agency, and Collette.
"Trips with the Chamber Travel Club allow travelers to experience the adventure of a lifetime, while being fully guided and accompanied by experts," said Laiton Suders, communications assistant at the Greater Chambersburg Chamber of Commerce. "This trip is unlike anything we've previously hosted, and we're thrilled to work with Carol of Cruise Planners to offer it to our community."
On this 14-day adventure, travelers will visit Johannesburg, Knysna, Kruger National Park, Table Mountain and much more. Once-in-a-lifetime experiences include riding on an open-air safari game drive, marveling at the breathtaking Drakensburg Mountains, taking in the luxurious mansions of Soweto and others. From dinner and wine tastings, to picturesque towns, to some of Africa's most astounding natural wonders, this trip is an unforgettable adventure.
Pricing starts at $4,899 per person double occupancy including 24 meals, roundtrip airfare, air taxes and fees, lodging and hotel transfers. Travel protection insurance is not included. A portion of the proceeds will support area businesses as well as the Chambersburg Chamber, a nonprofit organization.
An informational session with an in-depth presentation about the trip is scheduled for Tuesday, February 4 at 5:30 p.m. at the Chambersburg Chamber, 100 Lincoln Way E. in Chambersburg. Residents from Mercersburg, Shippensburg, Greencastle, Chambersburg, Waynesboro and beyond are welcome to attend. Please register at Chambersburg.org/Events or call 717-264-7101.
To book or learn more about the trip, contact Carol DiBiase with Cruise Planners at 717-477-0111 or carol.dibiase@cruiseplanners.com.
The Chamber Travel Club is an opportunity for local residents to enjoy unique group travel experiences with their neighbors to domestic and international destinations. For more information or to join the Travel Club e-newsletter, contact Laiton Suders at 717-264-7101 ext. 214 or lsuders@chambersburg.org.