Ribbon Cutting: NETwork Ministries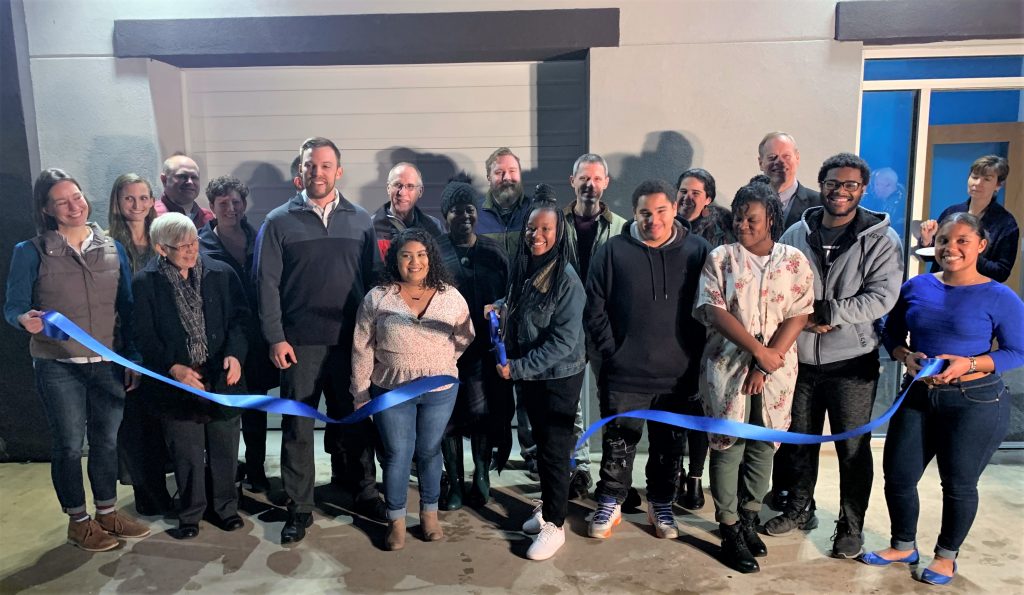 We recently celebrated with a Ribbon Cutting at NETwork Ministries to mark the completion of the third and final phase of their 419 Building Campaign!
NETwork is an urban youth ministry for children and teens which provides after-school and summer opportunities for children in the Chambersburg area. They seek to equip children and young adults with the skills necessary for these four areas of focus: spiritual growth, academic achievement, life management and Christian leadership.
Their new facility is located at 419 Hollywell Avenue and will be used primarily as an Arts Center and a Teen Center, in addition to providing new office space. The Arts Center will have rooms for piano and music lessons, a dance studio and an art studio.  The Teen Center includes learning areas; space for group activities, games, teaching, and worship; a kitchen; table games and more.
For more information, visit Network-Ministries.org.