Chambersburg Chamber 2020 Board of Directors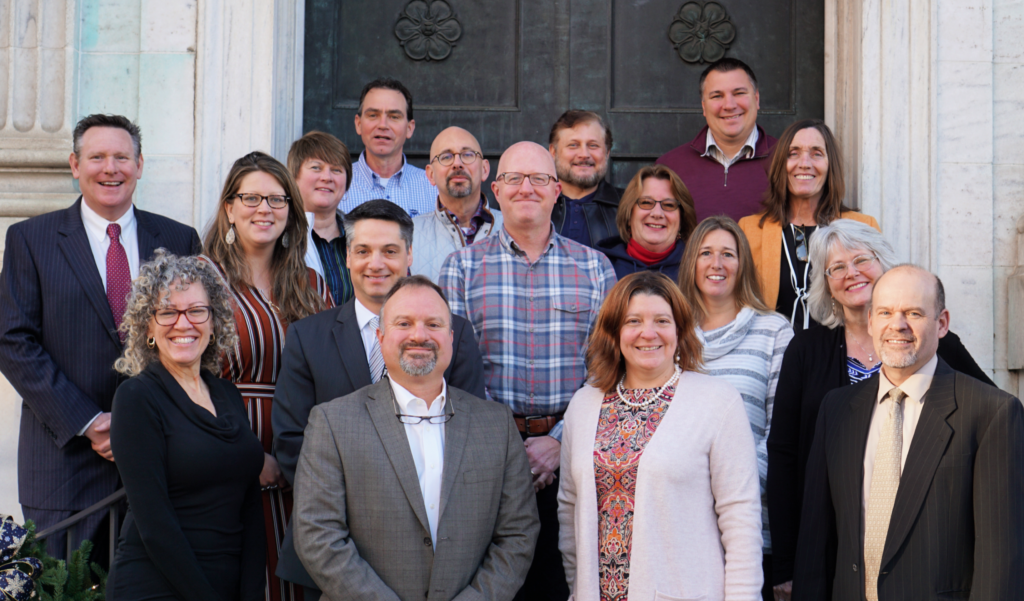 We are excited to announce the 2020 Chambersburg Chamber Board of Directors! The Executive Board includes: Luke Martin of SEK, CPAs & Advisors (Chair), Stephen Christian of the Chambersburg Chamber (President), Kim Crider of Optavia (Immediate Past Chair), Michael Connor of Walker, Connor & Spang, LLC (Treasurer), Pat Abbott of Strickler Insurance Agency (Secretary), Angela Quigley of SEK, CPAs & Advisors (DCI Chair), Robin Russell of Manpower (Foundation President), Eric Foreman of Patriot Federal Credit Union (CADC Vice President).
The full Board also includes: Carlos Perez of CPA Wireless Boost Mobile, Jeff Truhan of The Shook Home and the Quarters at the Shook, Brad Evans of Bartlett Tree Expert Company, Angela Lynch of Chambersburg Area School District Foundation, Bill Boltz of ULTA Distribution, Jake Naugle of Patriot Federal Credit Union, Camilla Rawleigh of Wilson College, Van Gray of GearHouse Brewing Co., Brian Wise of BWise Manufacturing, LLC, Carla Christian of Chambersburg Memorial YMCA, Adam Donius of Chick-fil-A, Theresa DiLoreto of SpiriTrust Lutheran, David Grant of Keystone Health and Jocelyne Melton of Baxter Group, Inc.
For more details, please contact the Chambersburg Chamber at 717-264-7101 or visit Chambersburg.org.

The Greater Chambersburg Chamber of Commerce is a 501(c)6 nonprofit organization dedicated to helping businesses prosper and enhancing the quality of life in the Chambersburg area. Established in 1911, the Chamber has more than 750 members and is the largest business advocacy organization in Franklin County.