Giving Back: LCSi Donates to Solar Panel Project in Zimbabwe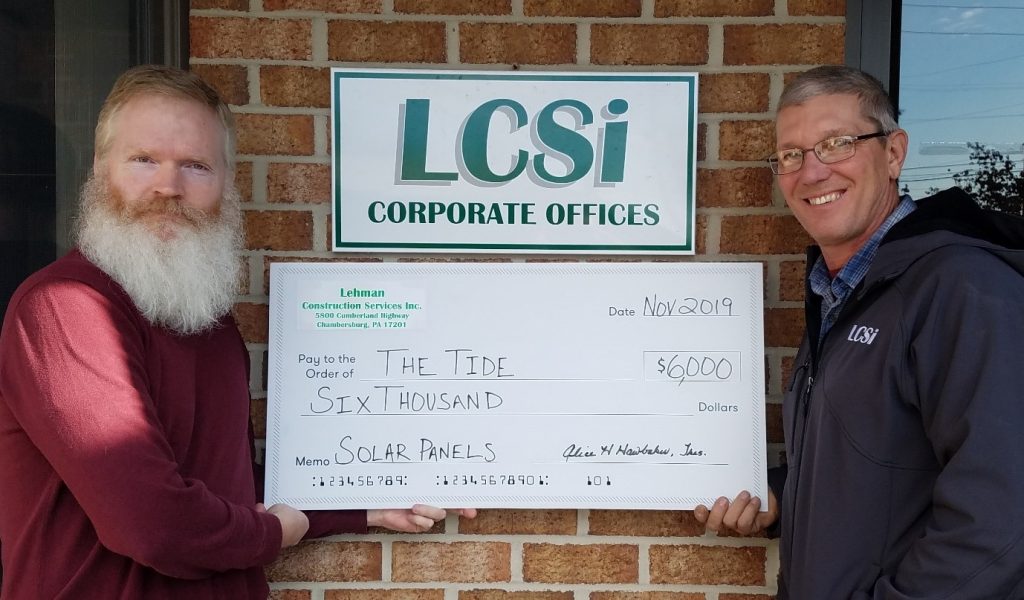 LCSi Lehman Construction Services, Inc. recently donated $6,000 to cover the installation of solar panels for The Tide's newly constructed recording studio in Bulawayo, Zimbabwe.
The Tide, a global Gospel ministry program with its headquarters in Chambersburg, built the studio to deliver its programming while also serving as a sustainable source of income for the community.
This donation enables the studio to be powered continuously in an area where electricity is sporadic. The studio was recently dedicated and offers audio and voice production services that were once only available in South Africa.
"We understand the need for power and know the importance of solar energy in the industry, so we see this as a way that our construction company can help The Tide fulfill its mission in another part of the world," said Alice Hyatt-Hawbaker, Secretary/Treasurer of LCSi.
Although based in Chambersburg, LCSi is both a community and commercial contractor with construction currently taking place in three states. Its corporate mission goes beyond construction, as the company supports many nonprofit organizations. Leaders are also active within their own churches.
The Tide ministry currently offers audio programming in 25 heart languages spoken by millions of people in multiple regions of Albania, Bhutan, India, Kosovo, Nepal, Nigeria, Thailand and Zimbabwe, making it possible for multiple people groups to hear the Gospel in the languages they were born to speak.