Mike Kalathas Named 2019 Business Person of the Year
The Greater Chambersburg Chamber of Commerce announced Michael Kalathas, head chef and proprietor of The Orchards, as the 2019 Business Person of the Year during its Annual Meeting on December 19 sponsored by WellSpan Health – Formerly Summit Health.
Mike was chosen for this honor because of his professional leadership and business accomplishments that have served to positively impact the community. Given annually, the award is designed to honor business leaders with long-term contributions to their profession and the area at-large.
"Mike Kalathas and his family have created a thriving business and are constantly serving those in need," said Kim Crider, chair of the Greater Chambersburg Chamber of Commerce Board of Directors. "We are honored to present this award to him and appreciate the work he does on a daily basis for local businesses, nonprofits and civic organizations."
The Kalathas family has owned and operated The Orchards since its opening in 1994 where they have built a tradition of fine dining. Mike, a graduate of The Culinary Institute of America, has continually looked at The Orchard's business model, and has transformed its marketing strategy and made capital improvements within the restaurant to make it one of the finest restaurant establishments in south-central, Pa.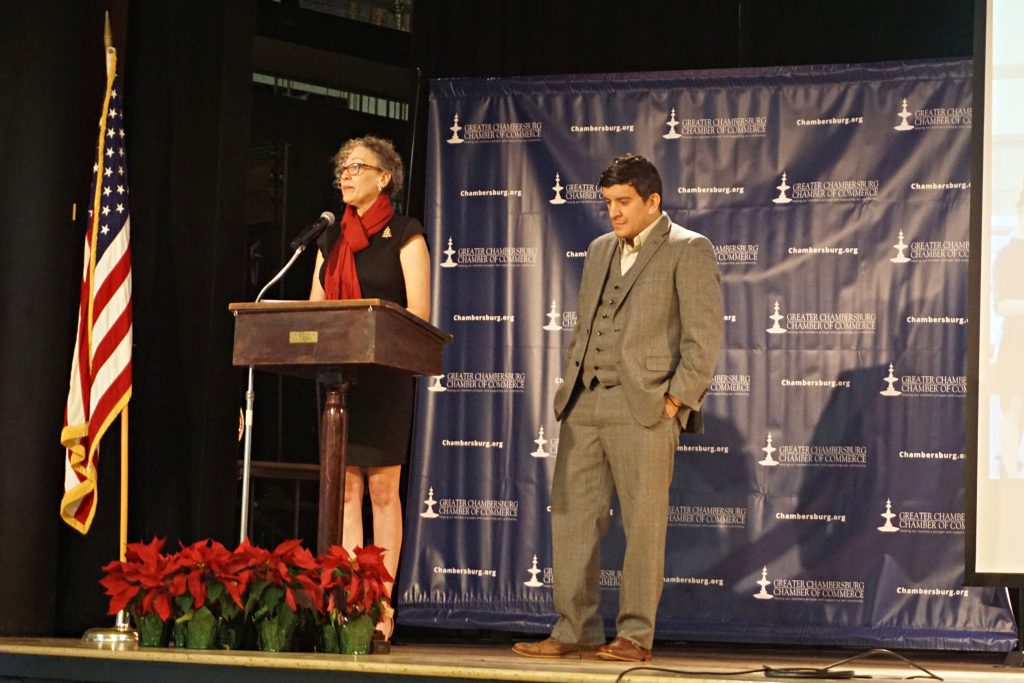 Mike's vision led to the formation of the COSTA Academy in 2016. The program works with the Chambersburg Career Magnet School to create a long-term center that can meet the needs of foodservice operations in the region. Mike is committed to this program that offers short-term employment and long-term career success for its students.
"We have worked with Mike on many occasions for the Chamber and Chambersburg Area Development Corp. (CADC) and are thrilled to present this award to him today," said Steve Christian, president of the Greater Chambersburg Chamber of Commerce. "Mike's vision, leadership and giving nature are exceptional; we appreciate all he's done to support the business community."
Today, Mike volunteers a significant amount of his time to serving on committees in the area, especially those that help children and families in distress. He has also served eight years on the board of CADC and works with the Chambersburg Chamber to share his vision on a regular basis.
The Chambersburg Chamber has recognized the Business Person of the Year since 1987. Nominations are received from business and community leaders, then reviewed by a selection committee. The Chambersburg Chamber is the largest business advocacy organization in Franklin County with more than 750 members. It is committed to the prosperity of its members while enhancing the quality of life in the Chambersburg area. For more information, visit Chambersburg.org.