Chamber Recognizes Board Members and Chair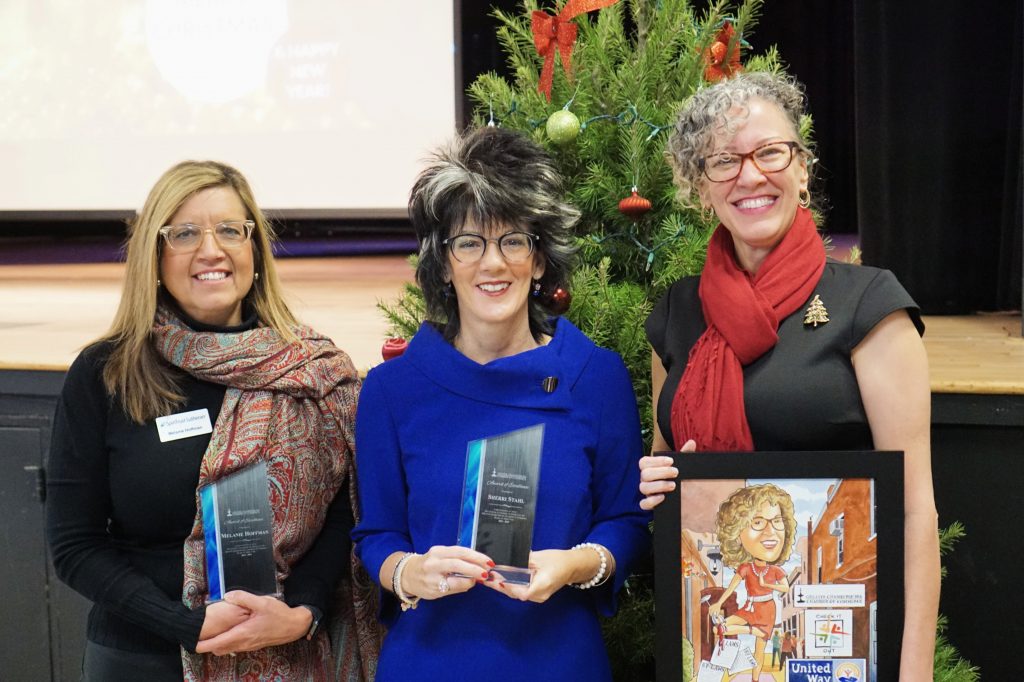 The Chamber would not be able to accomplish all we do without the 100+ volunteers who dedicate their time and energy to many of the Chamber's programs.
At the Chamber's Annual Meeting sponsored by WellSpan Health – Formerly Summit Health, five board members were recognized for contributing considerable time and resources to the Chamber over the past several years. Four of those board members' terms end in 2019. They include:
Troy Garman, realtor with RE/MAX Realty Agency has served on the Chamber board since 2012 including his term as board chair from 2015 to 2017. Troy has been actively engaged on several committees including the Business Person of the Year, Property Improvement and the Nominating Committee. He is also a member of the Chambersburg Area Development Corp., board of directors.
Alice Hawbaker, owner and business manager of LCSi Lehman Construction Services, Inc. has served on the board since 2014 and has donated much of her time and resources to the Chamber.
Melanie Hoffman, Community Relations Director at SpiriTrust Lutheran Home Care & Hospice. She has served on the Chamber's board of directors since 2014. Melanie has also been an active member on the Chamber's policy committee and has volunteered her time helping the Chamber affiliates including Downtown Chambersburg Inc.
Sherri Stahl, Senior Vice President of Hospital Services and Chief Nursing Officer at WellSpan Chambersburg Hospital has served on the Chamber board since 2011 and during that time served as secretary for eight years. She has also been instrumental in the development of the Chamber Foundation's leadership program.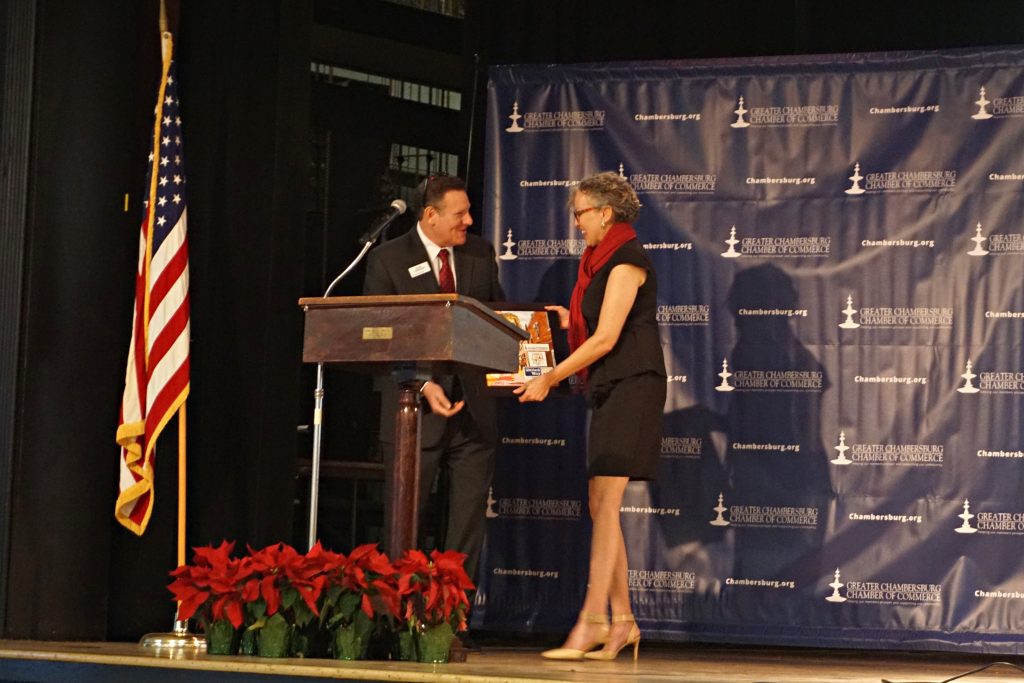 Kim Crider was also recognized for serving two years as the Chamber Chair from 2017 to 2019. To commemorate her time as Chair, she was presented with a personalized caricature to represent all of her accomplishments during her tenure.
Special thanks to all of our board members and volunteers who help the Chamber accomplish its goals!