Ribbon Cutting: Teriyaki Madness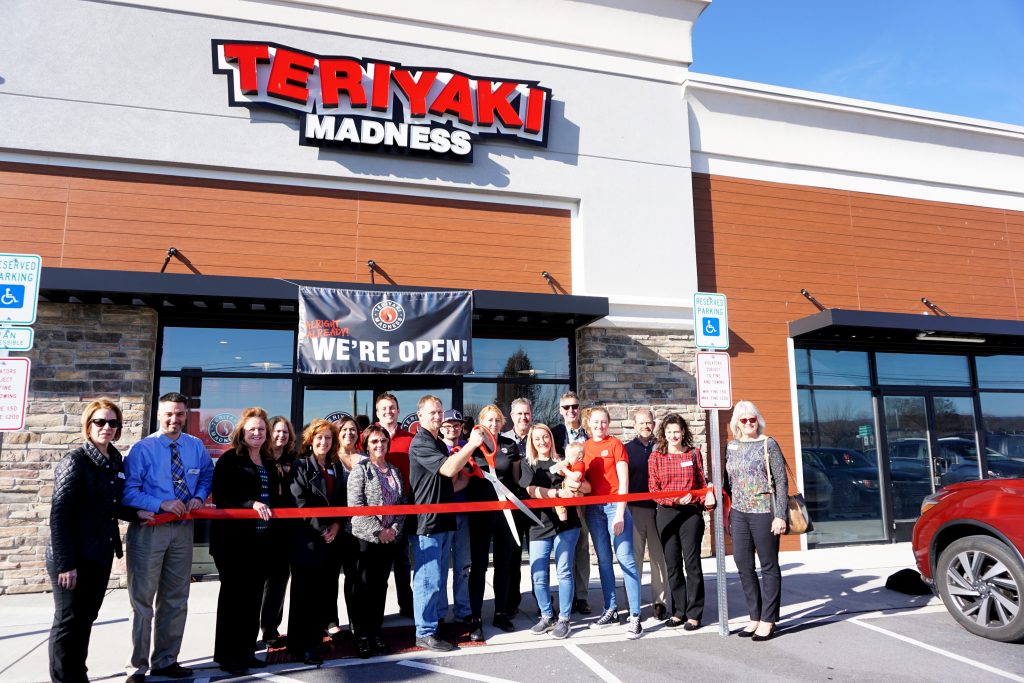 Congratulations to Teriyaki Madness! We recently celebrated their opening at 243 Walker Road in Chambersburg with a Ribbon Cutting, and we're excited to welcome franchise owner Jake Moore to the local business community.
Teriyaki Madness, a fast-casual Asian restaurant concept featuring a Seattle Teriyaki menu, is committed to unconditionally satisfying guests by offering delicious, made-to-order Teriyaki dishes prepared with all natural, fresh ingredients that are served quickly, at a reasonable price in a fun and relaxed atmosphere. The brand is dedicated to "Spreading the Madness" so that everyone can experience the best teriyaki on earth. The "Fresh, Fulfilling, and Fits your Life" concept was recently recognized by Entrepreneur Magazine as a Franchise 500 company and by Franchise Business Review for their Top 50 Franchise Satisfaction award for 2015 and 2016. Teriyaki Madness was founded in 2003 and currently has franchise agreements for nearly 150 locations in the U.S.