New Membership Director Joins Chambersburg Chamber of Commerce Staff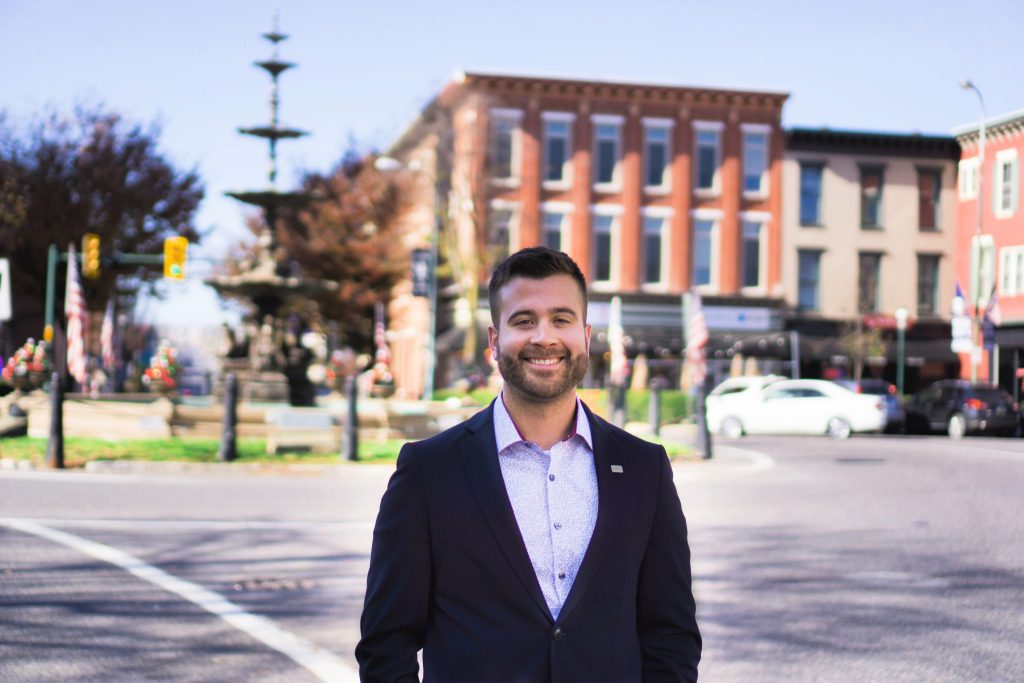 The Greater Chambersburg Chamber of Commerce is pleased to announce Jordan Nace as the new membership director who will serve nearly 800 members of the business community.
Jordan joined the Chamber team in early November and formerly worked in sales and marketing for Higher Information Group. His experience includes an extensive background in sales and marketing as well as relationship-building with clients in the Carlisle, Shippensburg and Chambersburg areas. He received his undergraduate degree in communications studies from Indiana University of Pennsylvania and is originally from Carlisle.
"I am excited for this opportunity to help the Chambersburg Chamber grow and am eager to engage with the businesses that are the backbone of our community," said Jordan Nace, membership director of the Chambersburg Chamber. "I am blessed to have this opportunity and cannot wait to meet all of our wonderful members and those interested in learning more about our organization."
At the Chamber, Jordan will oversee membership recruitment and retention as well as lead the Chamber Ambassador program to ensure member needs are met. He will also coordinate various Chamber events including mixers, ribbon cuttings/grand openings, buy local initiatives, the annual golf tournament, new member orientations, etc.
"We are delighted to have Jordan on board as our newest team member to take our Chamber membership to the next level," said Stephen Christian, president of the Chambersburg Chamber. "His strong work ethic and communication skills have already proven exceptional, and we are excited to introduce him to the Chamber business community."
In his free time, Jordan enjoys traveling and most recently returned from Munich, Germany. His other hobbies include golfing, fishing and spending time outdoors with his beagle, Rooney.
The Chambersburg Chamber is the largest business advocacy organization in Franklin County. It is committed to the prosperity of its members while enhancing the quality of life in the Chambersburg area. For more information, visit Chambersburg.org.