Member Spotlight: Brechbill & Helman Construction Company, Inc.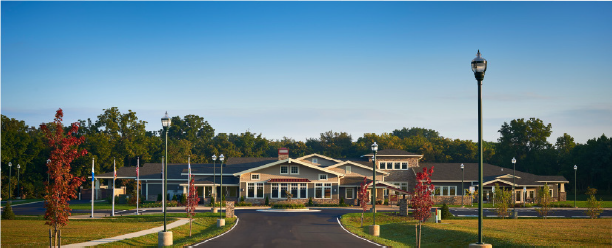 Brechbill & Helman Construction Company, Inc. of Chambersburg, PA received recognition for the National ABC Excellence in Construction Award for the Hospice of Washington County (HWC)-Doey's House in Hagerstown, MD. The national awards competition recognizes outstanding quality and innovation in merit shop construction projects.
Doey's House is a 12-bed inpatient hospice with expansion capabilities to 16-bed and is the only active licensed hospice in Washington County, Maryland. At 80% completion, an unfortunate tragedy struck when a fire erupted and destroyed the entire structure. Firetrucks and EMS crew arrived shortly before 3 a.m. and approximately 80 firemen battled wind-driven flames for three hours to get it under control.
"Despite the set-backs the Hospice board, contractors, architects, engineers and volunteers were all committed to donating their time and resources to rebuild as it was designed, once more," stated Gregg Thompson of Brechbill & Helman. "The resolve and tireless dedication of a community, construction workers and volunteers were impeccable. Undeterred by having to start completely over from the concrete floor, our company delivered the 16,400 square-foot facility less than 90 days past the initial completion date."
Is your business interested in being spotlighted? Contact Laiton at lsuders@chambersburg.org or 717-264-7101.