Chamber Foundation Partners with Wilson College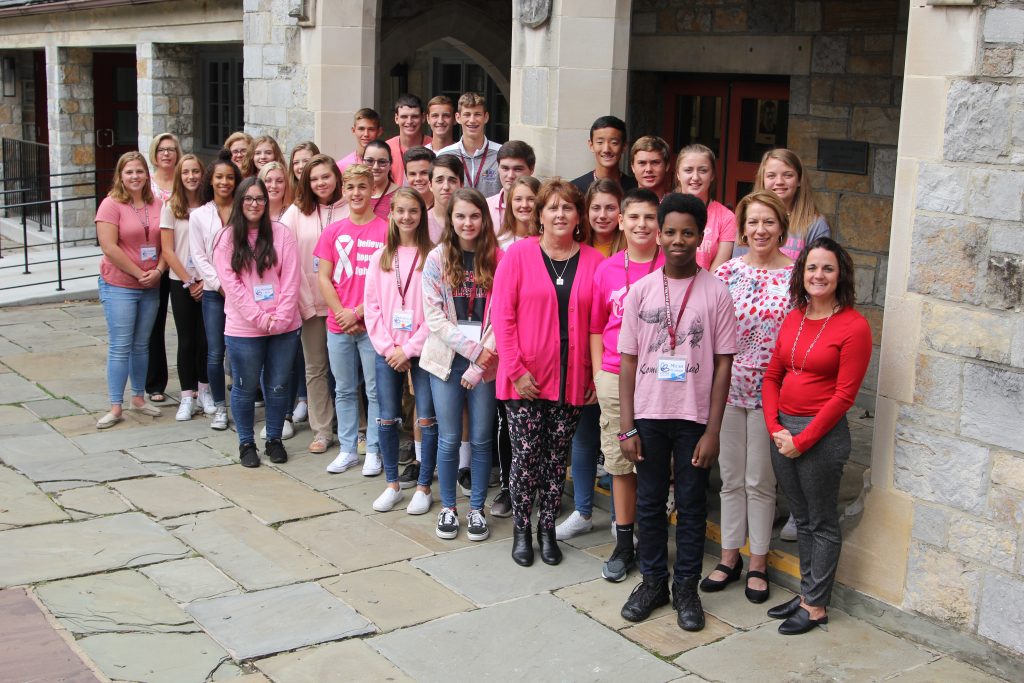 The Greater Chambersburg Chamber Foundation is pleased to announce Wilson College has committed $8,000 to fund the 2019-2020 Leadership Franklin County (LFC) Youth Program.
For the fifth consecutive year, Wilson College's sponsorship enables the Foundation to offer the course free to high school sophomores in Franklin County. The funding also supports transportation costs, classroom supplies and more. The 2019-2020 class of 27 students will meet throughout the school year learning how to become actively engaged in responsible, ethical and effective leadership.
This year's class is made-up of sophomores from Chambersburg Area Senior High School, Chambersburg Area Career Magnet School, Cumberland Valley Christian School, Fannett-Metal Senior High School, Greencastle-Antrim High School, James Buchanan High School, Shalom Christian Academy and Waynesboro Area Senior High.
"We are so appreciative of Wilson College and their investment in the Leadership Franklin County Youth program," said Virginia Harriger, executive director of the Greater Chambersburg Chamber Foundation. "Their support allows us to continue the important work of developing sophomore students into community-minded, well-rounded leaders at a critical time in their lives. Their generosity shows the commitment to Franklin County and its youth."
LFC Youth began in 2009 and is open to incoming sophomore high school students including public, private or home-schooled students. The key curriculum components include: The Five Practices of Exemplary Leadership: Model the Way, Inspire a Shared Vision, Challenge the Process, Enable Others to Act and Encourage the Heart, PLUS Community Awareness and Service Learning.
"Wilson is proud to sponsor and support Leadership Franklin County Youth, a program that shares our mission of instilling the values of community stewardship and ethical citizenship in today's youth to develop bold leaders for tomorrow," said Cassandra H. Latimer, vice president for marketing and communications at Wilson College.
The LFC Youth program is organized by a steering committee, which includes Tiffany Bloyer of Franklin County Government, Linda Boeckman of Wilson College, Bill Dann of Letterkenny Industrial Development Authority, Kim Eaton of Franklin County Government, David Grant of Keystone Health, Virginia Harriger of the Chamber Foundation, Victoria Kerr of Shippensburg University, Natasha Koons of F&M Trust, Becka Mumma of Patriot Federal Credit Union and Amy Seiders of Middletown Valley Bank.
Leadership Franklin County Youth is an initiative of the Greater Chambersburg Chamber Foundation, a 501(c)3 organization, and an affiliate of the Greater Chambersburg Chamber of Commerce. The Chamber Foundation is dedicated to advancing the free enterprise system through education and by promoting citizenship and leadership. Learn more at Chambersburg.org/ChamberFoundation.