Groundbreaking: Franklin County Court Facility Improvement Project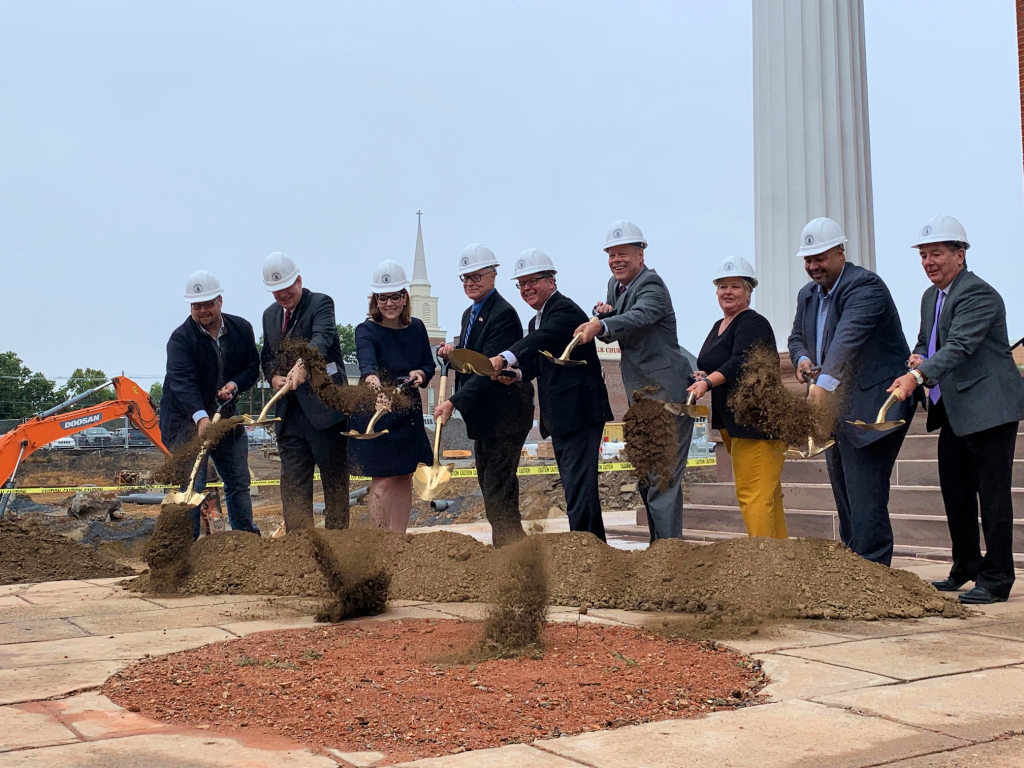 We were honored to attend the Groundbreaking Ceremony for the Court Facility Improvement Project at the Old Courthouse Plaza in Downtown Chambersburg today. These new facilities will enhance the effectiveness and efficiency for our law enforcement and judicial professionals, drastically improve safety and security for all those who utilize our court system, and enhance how the governing entities serve the citizens of Franklin County.
During the ceremony, we were privileged to hear from Commissioners Dave Keller, Bob Thomas and Bob Ziobrowski along with Mike Ross of Franklin County Area Development Corp., Mark Miller of Downtown Business Council, John Wetzel of PA Corrections and our Chamber President Steve Christian.
On behalf of the Greater Chambersburg Chamber of Commerce, and our affiliate, Chambersburg Area Development Corporation, we would like to thank the Franklin County Government, and the many other stakeholders within our community, for their vision, dedication and commitment to this important project.
For more details, visit https://www.franklincountypa.gov/.