Nominations Sought for Business Person of the Year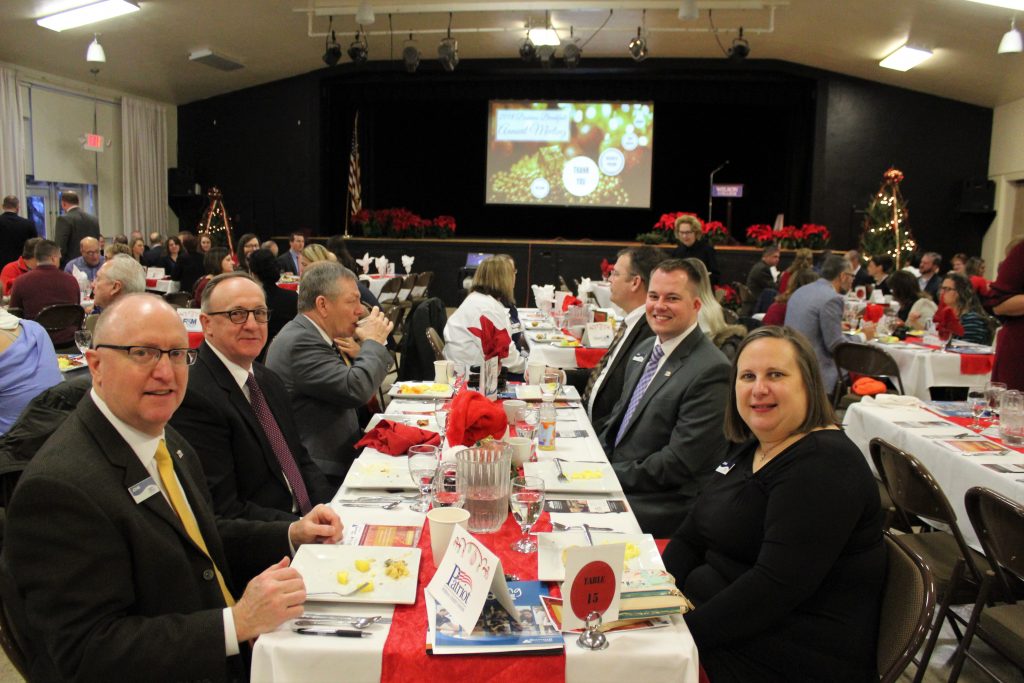 Each year we are honored to recognize an outstanding individual for their professional leadership, business growth and community impact with the Business Person of the Year distinction. We are actively seeking nominations for the Business Person of the Year award from members of the Chambersburg Chamber of Commerce and the community. The winner will be announced at our Business Breakfast: Annual Meeting on Thursday, December 19 at Wilson College.
Criteria for Business Person of the Year include:
The individual selected shall be someone who has started, developed, expanded or effectively managed a business in the Chambersburg area for a minimum of five years.
Evaluation for the award will cover the most recent 10-year-period.
The individual will be evaluated for business, civic and/or volunteer work and accomplishments.
The individual selected shall be someone who has contributed to the economic growth and development of the Chambersburg area. Contribution and involvement in the growth and development of human, natural or financial resources of the community should be considered.
The individual should be a recognized leader in the community.
The business must be a current member of the Greater Chambersburg Chamber of Commerce and must have been a member for at least one calendar year  (view the member business directory at Chambersburg.org or call 717-264-7101 for verification of membership).
To nominate someone, please complete the online nomination form by clicking here.
If you have any questions, please contact Lark Kennedy at lkennedy@chambersburg.org or call 717-264-7101. Nominees will be reviewed and the winner chosen by the Selection Committee made-up of past recipients, business leaders and community members.
Please review the past recipients of the award to ensure your nominee has not already been awarded. Past recipients include:
1987  John L. Grove
1988  Robert G. Zullinger
1989  Will G. Pananes
1990  Charles M. Sioberg
1991  John L. Mills
1992  E. Lewis Leaman
1993  Paul E. Lehman
1995  Allan E. "Skip" Jennings Jr.
1996  John D. Helman
1997  Norman B. Epstein
1998  Michael L. Hurt
1999  Sam Small
2000  Harold L. Brake
2001  John Massimilla
2002  Bill Snell
2003  Mike Ross
2004  J. Christian Snavely
2005  Pat O'Donnell
2006  Peggy Bosma
2007  Michael "Mic" Starr
2008  Dennis E. Black
2009  Michael G. Hull
2010  Lynn Rotz
2011  Edwin D. Martin
2012  Ann Wagner
2013  Joanne Cochran
2014  Jacob Kaufman
2015  Tom Beddard
2016   Tanya Nitterhouse
2017   James Resh, Jr.
2018   Jim Martin
complete the following nomination form and return it to the Chamber of Commerce.