Ribbon Cutting: New Life Thrift Shop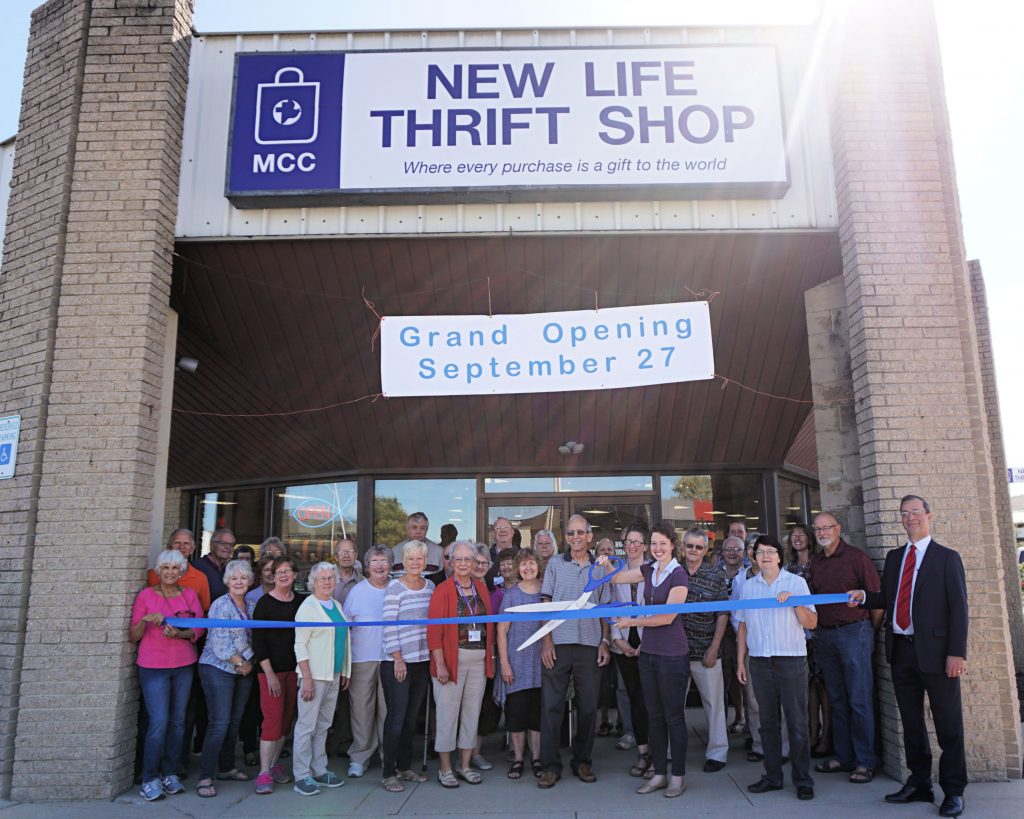 New Life Thrift Shop has recently celebrated moving to their new location at 1108 Sheller Avenue, in the former LifeWay bookstore building. The new location opened in the beginning of September and increases the retail space and processing area.
The money raised by the New Life Thrift Shop is given to two other nonprofits, Mennonite Central Committee and Cumberland Valley Relief Center, which seek to meet basic human needs and relieve hunger. As a network of not-for-profit Thrift Shops, MCC Thrift Shops supports the local and global relief, development and peace projects of Mennonite Central Committee.
Click here for more information about New Life Thrift Shop: https://bit.ly/2lBAC8y.