Member Spotlight: PennCares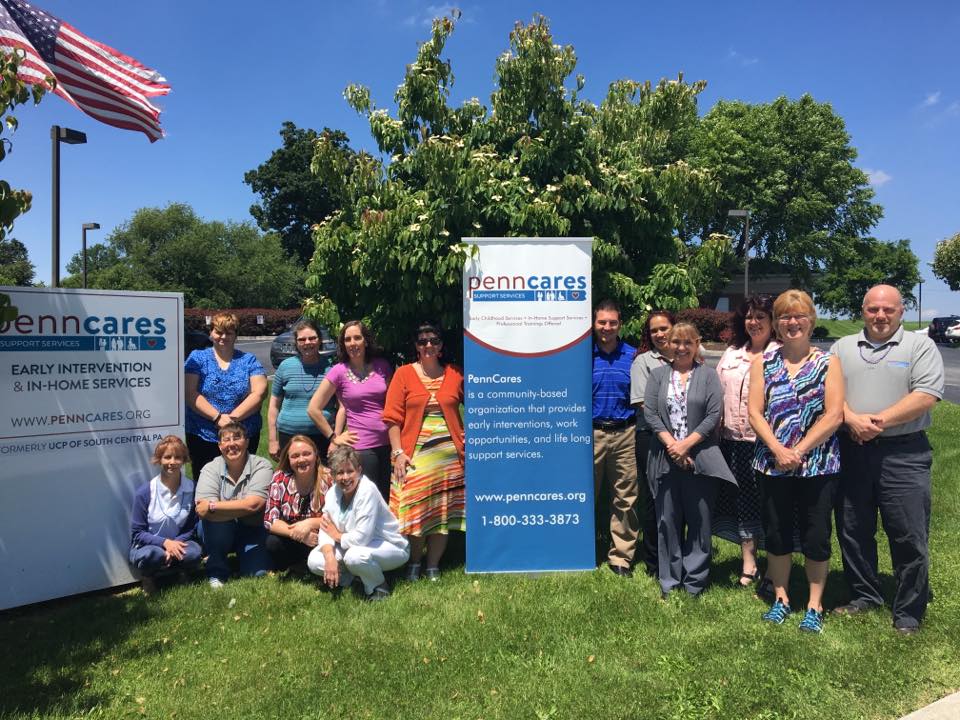 PennCares Support Services – We're Here for You!
PennCares Support Services, formerly known as United Cerebral Palsy of South-Central PA has been a recognizable and trusted community-based organization for over a half a century, serving a full diversity of people throughout south-central PA from the very young to the very old. PennCares operates early-intervention programs for children from birth to age 3 throughout Franklin, York, Fulton and Adams counties, and inclusive child development groups and pre-schools for young children of all abilities in Chambersburg and Hanover.
PennCares In-home Personal Care Assistants and Community Habilitation Services serve older adults and individuals with disabilities across the region, allowing them to maintain and gain new independence by assisting them with personal health and hygiene, home management, companionship, communication skills, public transportation and more. In 2018, PennCares added a third type of service, by providing educational trainings for professionals and family caregivers who work with adults and children with disabilities. PennCares offers many seminars and trainings statewide and conducts them at senior living communities, aging agencies, community services facilities, senior centers and other convenient locations. Visit PennCares.org for more information about PennCares Support Services.
Thank you for your membership!
Is your business interested in being spotlighted? Contact Laiton at lsuders@chambersburg.org or 717-264-7101.