Ribbon Cutting: Sweet Grace Ministries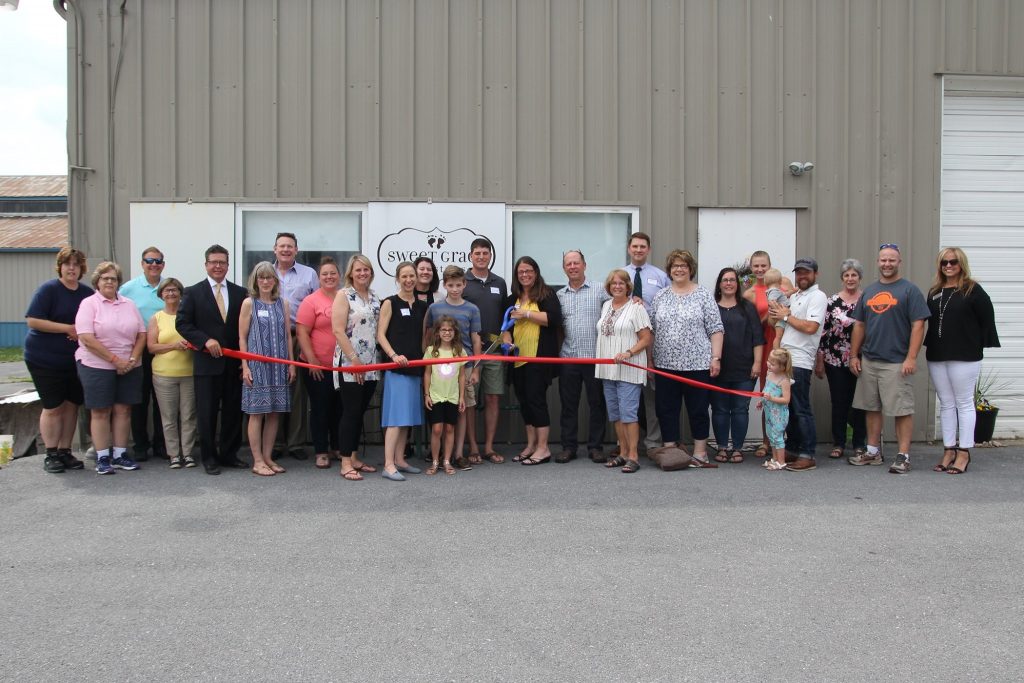 Congratulations to Sweet Grace Ministries; we celebrated the kick-off of their 2019 Bike Ride with a Ribbon Cutting!
Sweet Grace Ministries was created to reach out to families who have found themselves on a journey they never imagined themselves embarking on: the journey of a pregnancy filled with anticipation and excitement that has ended in deep heartache and confusion. We too found ourselves on that journey and hope to give other families the services we so desperately needed! We seek to offer support, hope and empathy in the form of support groups, counseling & mentor couples, photography, comfort bags and more.
Visit SweetGraceMinistries.com for more information.