Ribbon Cutting: LGMG North America Inc.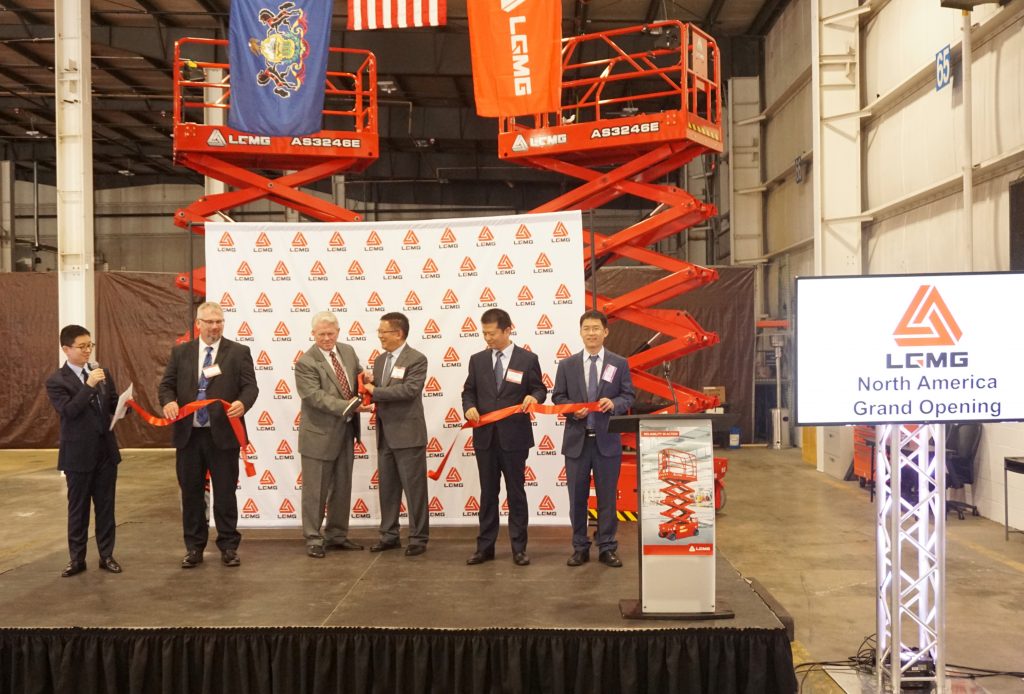 Congrats LGMG North America on their Grand Opening at 1445 Sheffler Drive in Chambersburg! With 45 years of focusing on construction machinery, LGMG provides safe, efficient, reliable and environment-friendly products to their global partners.
Lingong Group Jinan Heavy Machinery Co., Ltd. (LGMG), was founded in 1972 and is located in Jinan Innovation Zone in the Shandong province. LGMG North America, Inc. focuses on aerial work platforms.
This year, LGMG opened their first North American facility in Chambersburg, Pennsylvania. With a focus on safety and customer support, LGMG is bringing an ever-expanding quality product line and a vision for growth. LGMG North America is currently operating in Chambersburg, East Tennessee, Atlanta and Houston.
In accordance with the principle of delivering the most complete possible production line and offering value-added solutions, LGMG will continually improve business and innovation capacity to provide safe, efficient, reliable and environmentally friendly products to its global partners and customers. For more details, visit LgmgNa.com.