Leadership Franklin County Community Graduates 10 Students and Awards Alumni of the Year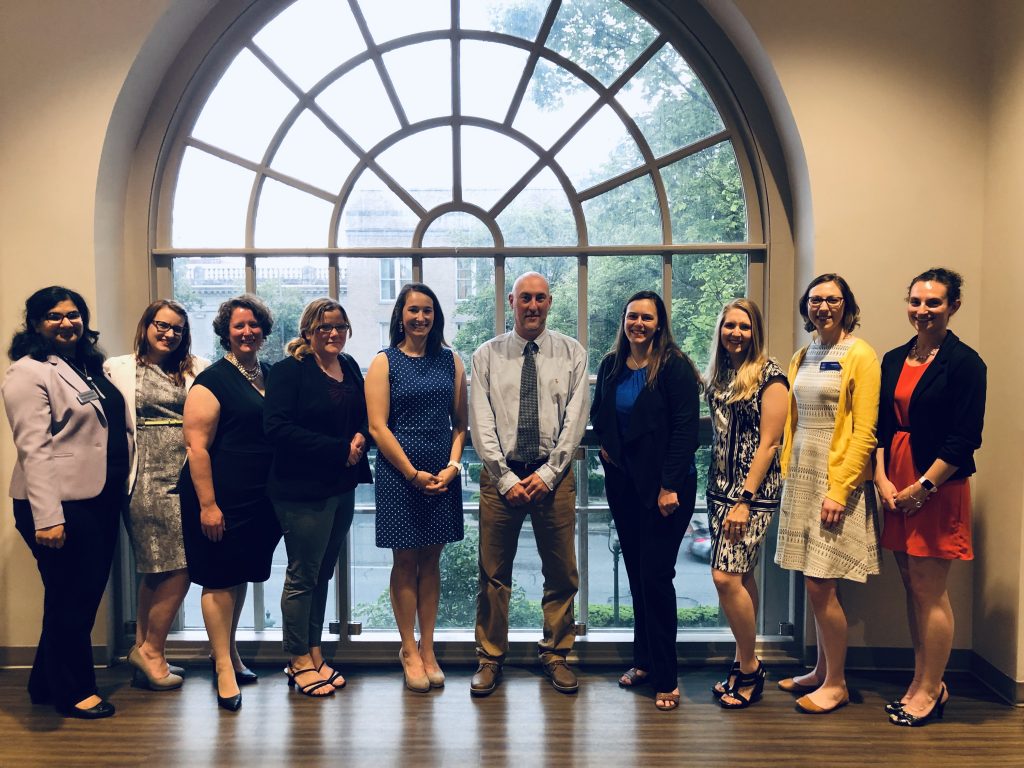 The Greater Chambersburg Chamber Foundation recently graduated 10 community members and announced the 2018 Alumni of the Year during its 33rd Annual Graduation Ceremony held at the 11/30 Visitors Center.
Known as Leadership Franklin County (LFC) Community, the program is a nine-month leadership training course where professionals gain leadership skills, learn more about the community and find ways to serve local nonprofits.
The 2019 graduates included Fauzia Chaudhary of Orrstown Bank; Kathyrn Gratton of SCORE Mentors Four State; Crystal Lantz of Wilson College; Shannon Lee of Healthy Communities Partnership; Becka Mumma of Patriot Federal Credit Union; Melisa Ostrowski of First Start Partnerships for Children and Families; Morgan Plummer of Hagerstown Neighborhood Development Partnership, Inc.; Emily Scott of JLG Industries; Shawn Stevens of Keystone Health and Nicole Wilson of SEK, CPAs & Advisors.
The students gathered once per month for leadership training, met with community leaders and visited different businesses throughout the region. They also worked outside of the classroom in teams to complete service projects for local nonprofits including the Franklin County Visitors Bureau, IceFest PA, Occupational Services Inc. and American Cancer Society - Relay for Life.
"Our goal with LFC Community is to not only refine leadership skills but help our students build a strong network of area leaders and create awareness of challenges and resources in Franklin County," said Virginia Harriger, executive director of the Greater Chambersburg Chamber Foundation. "We are impressed with how hard our students worked on their community projects and know they will continue to look for opportunities to make Franklin County a better place to live and work."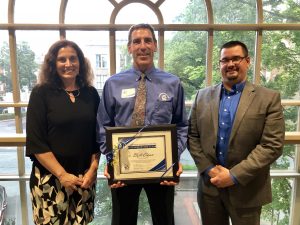 The Foundation also recognized Bill Dann as the 2018 LFC Community Alumni of the Year for his exceptional volunteer service in Franklin County. He continues to demonstrate his leadership abilities as president of the Chambersburg Road Runners Club, a coach of the cross-country team at Chambersburg Area Senior High School and as a race director of the Chambersburg Half Marathon. In these roles, he has helped raise more than $14,000 annually for high school scholarships as well as additional funds for local nonprofits. After a long career with Century Link, Bill joined RJE Telecom in 2018.
Applications to join the 2019-2020 LFC Community class are now available. Tuition is $1,300 with scholarships available; applications are due by June 30 and can be found at FranklinCountyWorks.com/Leadership. Special thanks to Salzmann Hughes for sponsoring the LFC Community Class of 2019.
Leadership Franklin County is an initiative of the Greater Chambersburg Chamber Foundation, a 501(c)3 organization, and an affiliate of the Greater Chambersburg Chamber of Commerce. It is dedicated to advancing the free enterprise system through education and by promoting citizenship and leadership. Learn more at Chambersburg.org/ChamberFoundation.