Ribbon Cutting: Paragon Engineering Services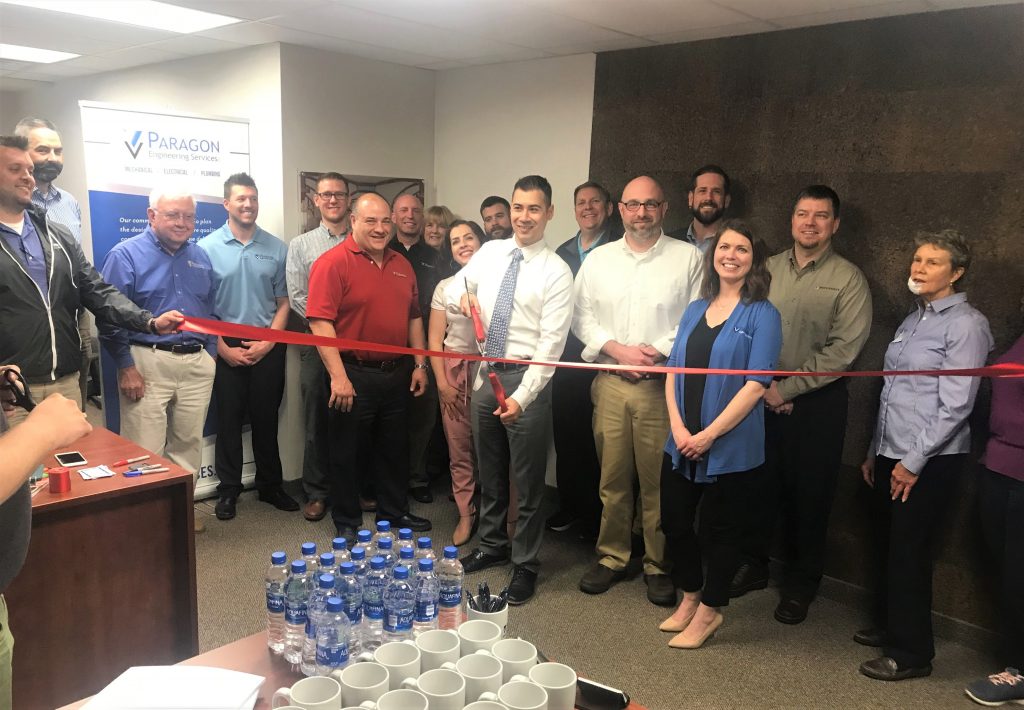 Congratulations to Paragon Engineering Services, who recently celebrated the opening of their Chambersburg office with a Ribbon Cutting! Their new office is located at 550 Cleveland Ave., Chambersburg.
Paragon Engineering is a straightforward, honest and hardworking firm, ready to provide sensible and creative solutions for your building project needs. Whether you are an architect, business owner, contractor or engineering firm, we partner with you to provide sensible and creative engineering ideas that will support you, your team and the project. From concept to completion our services will match your pace to meet your schedule and maintain your priorities! The Corporate Office for Paragon Engineering Services, Inc. is located in York Pennsylvania, with additional office locations in Lancaster and Chambersburg, Pennsylvania and Bel-Air, Maryland. For more information, visit PEServices.org.