Ribbon Cutting: Herbert, Rowland & Grubic, Inc.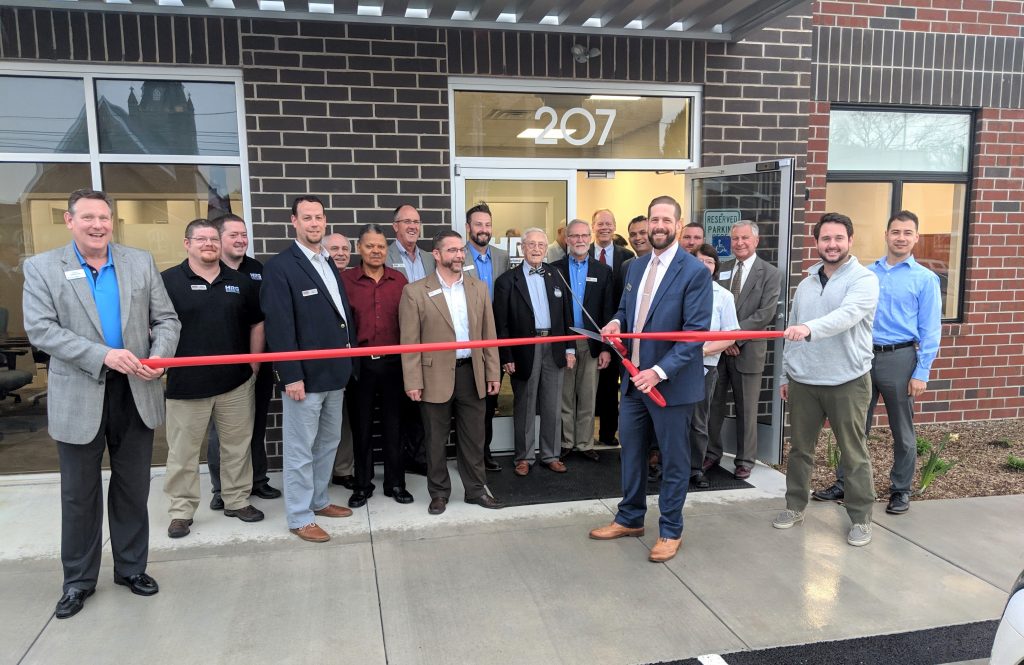 Herbert, Rowland & Grubic, Inc. recently hosted a Ribbon Cutting and Open House to celebrate the opening of their new Chambersburg office at 207 Grant Street; congratulations!
Originally founded in 1962, HRG is an employee-owned, full-service civil engineering and related services firm that provides quality, cost-effective design solutions to public and private sector clients. We offer a full complement of technical expertise and engineering services including municipal, water and wastewater, land development, transportation, water resources, geographic information systems (GIS), survey, environmental, construction phase, and financial services. HRG has seven office locations and serves clients throughout Pennsylvania, Ohio and West Virginia.