Ribbon Cutting: Denim Coffee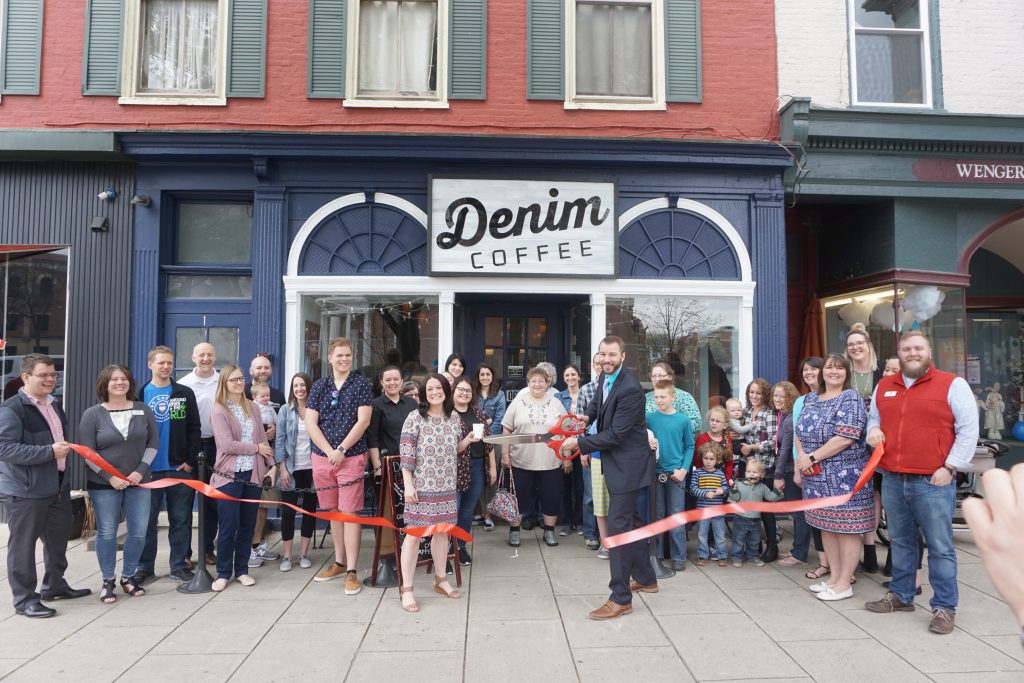 Welcome Denim Coffee to Chambersburg! They celebrated their second location on the square at 15 North Main St. in Chambersburg with many friends, family and staff in attendance. Congratulations!
Denim Coffee Company is a specialty coffee roaster with retail coffee shops on the square in Carlisle and Chambersburg. They are passionate about quality coffee and strive to source better coffee, roast better coffee and make better coffee. Their mission is to roast and brew with excellence to showcase the coffee's origin and efforts of the farmers as they supply individuals and businesses with delicious coffee.