eLynxx Solutions Moves to Downtown Chambersburg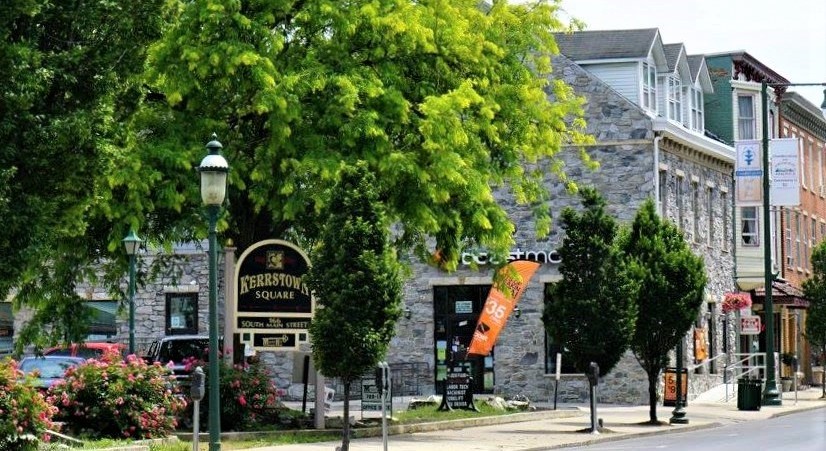 eLynxx Solutions, developer of enterprise-level software for acquisition and management of print, direct mail, marketing, advertising and promotional materials, has announced selection of Kerrstown Square in downtown Chambersburg as the new home of its corporate headquarters.  The HQ move capitalizes on technology infrastructure and ongoing improvements at the South Main Street location, bringing approximately 20 professional technical roles to the downtown business district.
This move, with a target date of May 1, is the third for the company and marks its return to the borough's core. "Thirty years ago we purchased a building at Main and McKinley Streets," said company founder and chairman, Bill Gindlesperger, adding, "when we outgrew that space, we sold the building and leased space in the Chambersburg Area Development Corporation's (CADC) Chambers-5 business park." In that location, eLynxx Solutions continued to evolve, focusing on software creation and building its repertoire of print acquisition solutions used by enterprises including Fortune 500 companies, educational institutions and public sector organizations. "CADC has been wonderful to work with for these past 14 years," Gindlesperger said, "but now the time is right to make another move and Kerrstown Square fits our current needs perfectly."
Kerrstown Square's high-tech infrastructure, loft-like architecture and authentic vintage details form a textbook-perfect idea of the downtown tech space eLynxx Solutions was looking for. "Kerrstown Square has a long history of being home to technology innovators. Besides being home to Chambersburg's first internet service provider, it has also hosted the area's first cyberschool, first online newspaper and several technology staffing and training companies" said Nathan Rotz, eLynxx Solutions chief executive officer. "We're happy to be continuing that tradition by making eLynxx Solutions the first cloud software company to call Kerrstown home."
One of downtown Chambersburg's first economic revitalization projects, Kerrstown Square has also been one of its most successful. Once the eLynxx Solutions move is complete, Kerrstown Square will be very close to full occupancy, a status it has enjoyed several times over the years.
Press release from Rich Scotti, Director of Brand and Product Management at eLynxx Solutions.
Photo from Downtown Chambersburg, Inc.