Member Spotlight: Totem Pole Playhouse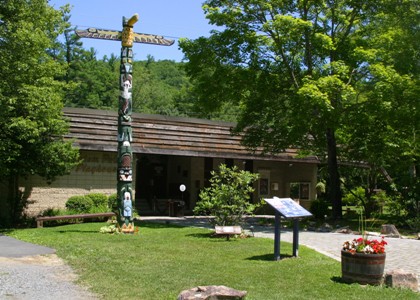 Totem Pole Playhouse began its life in a small converted auto shop in 1950 and has gone on to become one of the best known and highly-regarded summer theatres in the United States. Totem Pole's legacy extends to the pinnacle of almost every facet of the entertainment industry.
Founding Artistic Director Karl Genus ran the playhouse with his wife Muriel Benson from 1951-1953. Genus went on to become a pioneer in the television industry and was one of the founding members of the Directors Guild of America.
In 1953, William H. (Bill) Putch, a graduate of Carnegie Mellon University, was hired as the new Artistic Director. "Putch" as he was affectionately known, ran the playhouse for 30 years until his sudden death in November of 1983.
In 1985, Carl Schurr and Wil Love took over as producing artistic director and associate artistic director, respectively. During their tenure Totem Pole transitioned to a not-for-profit corporation. Ray Ficca, another resident company member served as the artistic director from 2008 through the 2013 season.
In November of 2013, Rowan Joseph, became the first producing artistic director since 1953 to be recruited from outside the playhouse's resident company. He remains with the theatre at present.
Totem Pole will celebrate its 70th anniversary in 2020.
Thank you for your membership!
If your business is interested in being spotlighted, contact Laiton Suders at lsuders@chambersburg.org or 717-264-7101.