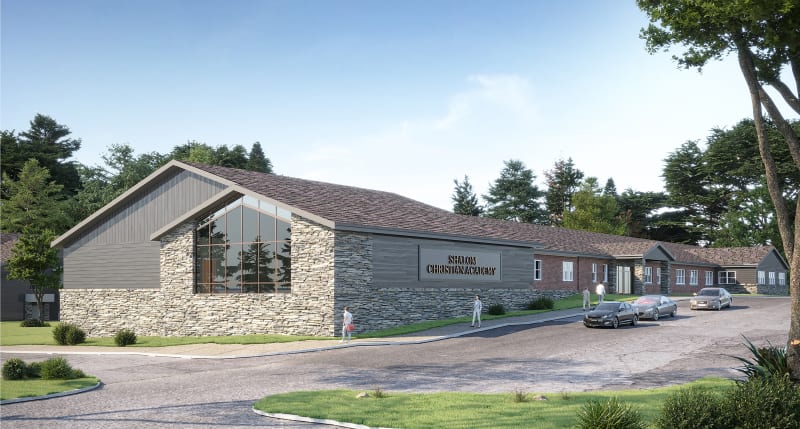 Shalom Christian Academy (SCA) recently unveiled a capital campaign for a 4-phase project with nearly $12 million of investment planned. The project will include renovations to both floors as well as increased scholarship availability.
"Shalom Christian Academy has a rich history of community involvement and support of having an excellent place for students to grow and develop now, as well as create a vision for what could happen in the years ahead. We are excited to use this strong foundation to begin the capital campaign for Shalom Christian Academy," said SCA Administrator Angie Petersheim.
Phase 1 (a $2.3 million project) includes renovation to the elementary and middle school areas, featuring updated facilities and air conditioning. Phase 2 ($1.6 million) will impact elementary science, technology and humanities curriculum. Phase 3 ($2 million) includes renovation of second floor high school classrooms as well as the main lobby and offices. The final phase ($5.6 million) will expand the Fine Arts rooms and the current gym.
"Our priorities are shaped by our current immediate needs and our anticipated needs as our school continues to grow. This proposed expansion reflects Shalom's commitment to community. We strive to cultivate wholeness within our students so they live lives of consequence in the world for the kingdom of God. The impact this expansion will have on our current and future students will be significant," Petersheim said.
With this campaign, Shalom Christian Academy also plans to devote $250,000 to increased scholarship availability through EITC funding.
For more information or architectural renderings, click here.