Member Spotlight: Franklin County Literacy Council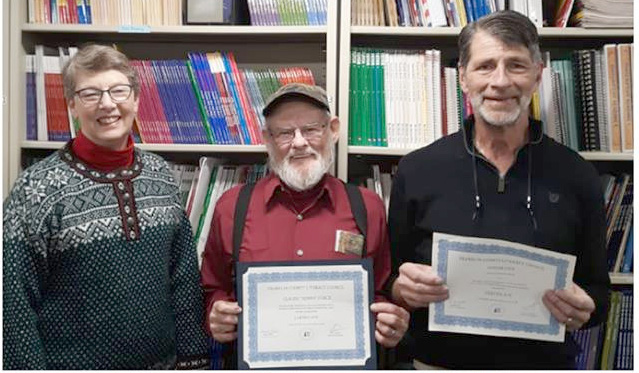 Did you know that nearly 1-in-5 residents of Franklin County are deficient in basic reading, math and computer skills? This places our region at a greater risk for poor health, domestic abuse, crime and poverty. Because we know that improving literacy benefits communities by enriching the economy, lowering health costs and reducing crime, our mission at the LIU12 Franklin County Literacy Council (FCLC) is to aid the low-literate adults of our communities in their efforts to increase their literacy and improve their life and employment skills.
The LIU12 Franklin County Literacy Council -a subsidiary program of Lincoln Intermediate Unit 12, a local education provider-  is a non-profit agency 501(c)(3). The FCLC has been serving and empowering Franklin County residents 18 years of age and older by providing free, tailored-to-need literacy programs through the aid of dedicated volunteers and generous donations from community partners and individual contributors since 1985. Services are provided in several locations throughout the county for students and include: 1:1 tutoring, basic literacy instruction, GED preparation, English as a Second Language services, employability training/soft skills and computer literacy instruction. The FCLC also offers onsite ESL/ELL instruction for local businesses where available.
The LIU12 Franklin County Literacy Council is driven by community needs and is supported by dedicated volunteers. Anyone wanting to enroll for adult education classes, please contact Tara Stewart at 717-504-4459 ext. 3502 or tlstewart@iu12.org. If you are interested in becoming a tutor/volunteer, creating an onsite ESL/ELL class for your business's workforce, or making a donation to support adult education initiatives in Franklin County, please contact Angela Wilt at 717-504-4459 ext. 3504 or ajwilt@iu12.org.
Thank you for your membership!
Is your business interested in being spotlighted? Contact Laiton Suders at lsuders@chambersburg.org or 717-264-7101 ext. 214