Jim Martin Named 2018 Business Person of the Year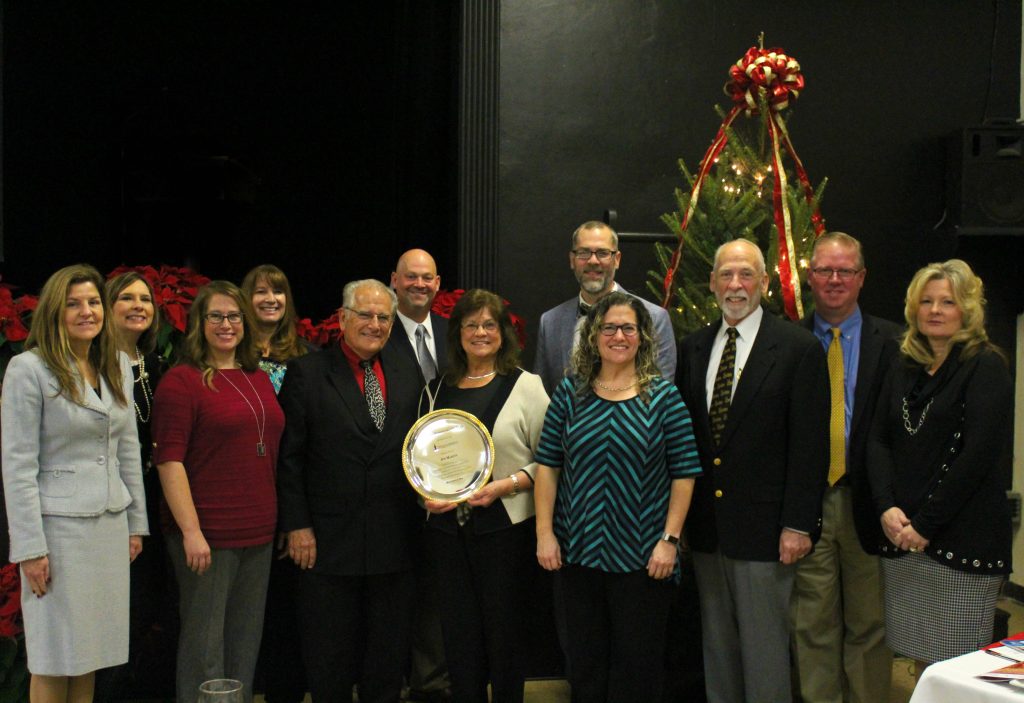 We are pleased to announce James "Jim" Martin, president of Martin's Famous Pastry Shoppe, Inc. as the 2018 Business Person of the Year! He accepted the award during our Annual Meeting on December 6 sponsored by Summit Health.
Jim was chosen for this honor by a panel of business and civic leaders because of his business experience and growth, service to the community and contributions to economic development in the region. Given annually, the award is designed to honor business leaders with long-term contributions to their profession and the community.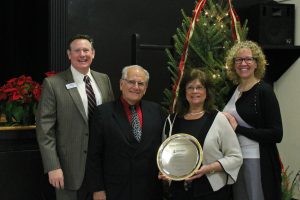 "Jim Martin and his team have created an amazing success story, and they are constantly donating their products as well as time to worthwhile causes in our community," said Kim Crider, chair of the Greater Chambersburg Chamber of Commerce Board of Directors. "We are honored to present this award to him and appreciate his business' dedication to our region."
Martin's Famous Pastry Shoppe had humble beginnings, Jim would help his parents, Lloyd and Lois Martin, sell pastries out of their converted garage turned bakery. At this time, the potato roll recipe was perfected. In the 1970s and 1980s, production of Martin's Potato Rolls expanded and many rolls filled the shelves of supermarkets. The golden, buttery potato roll became an instant favorite!
Today, Jim and his family manage the state-of-the-art bakery headquarters in Chambersburg with more than 500 employees as well as an additional bakery in Valdosta, Georgia with 300 employees. Martin's Potato Rolls and Bread products are widely distributed along the East Coast and as far west as Chicago and New Orleans. They have also exported their products to 32 other countries around the world.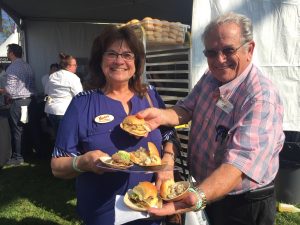 Although the company has grown substantially, Martin's under Jim's leadership has stayed focused on baking the best products while centering on integrity, fairness and faith in God. Jim's extensive community involvement includes supporting the Roxbury Holiness Camp and Shalom Christian Academy, serving on the Messiah College Board of Trustees, volunteering at Antrim Brethren in Christ and donating Martin's products to many nonprofits each year.
On average, Martin's donates time, products and resources that account for 10 to 20 percent of their profits each year! These donations are made to charities and organizations both locally and abroad including homeless shelters, food banks and disaster relief.
The Chambersburg Chamber has recognized the Business Person of the Year since 1987. Nominations are received from business and community leaders, then reviewed by a selection committee. The Chambersburg Chamber is the largest business advocacy organization in Franklin County with more than 800 members. It is committed to the prosperity of its members while enhancing the quality of life in the Chambersburg area. For more information, visit Chambersburg.org.