Chamber Travel Club Explores Italy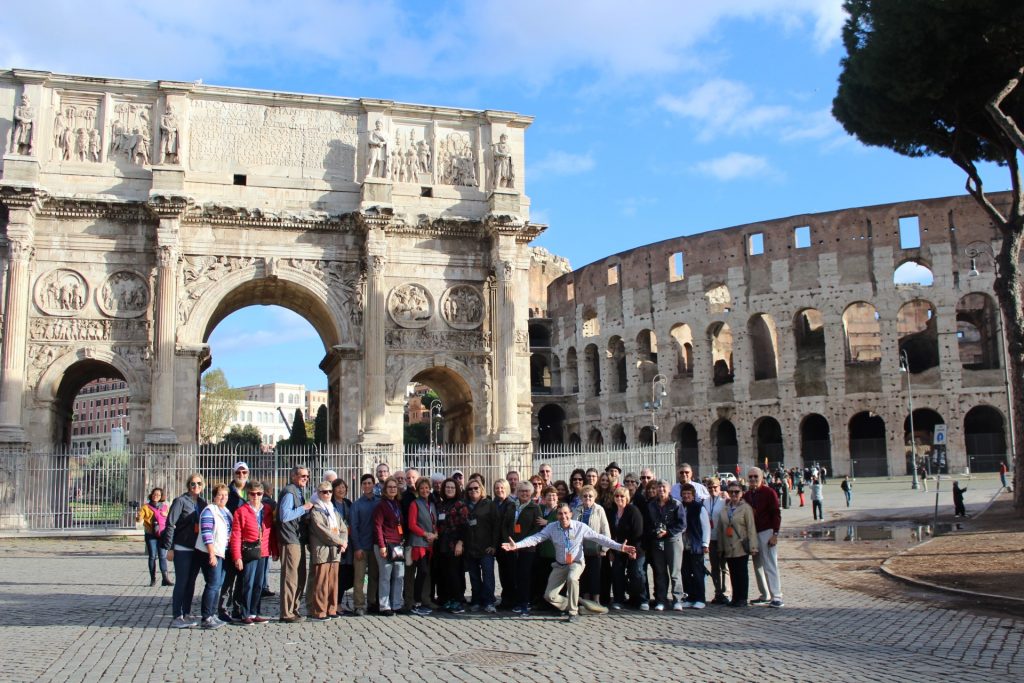 Twenty-seven local residents discovered the best of Italy's cuisine, culture and architectural marvels on a 10-day exploration with the Chamber Travel Club earlier this month.
The multi-city "Reflections of Italy" tour was hosted by the Greater Chambersburg Chamber of Commerce as one of the Chamber Travel Club's longest excursions and coordinated by Kay Estep of Kay's World Class Travel as well as Collette.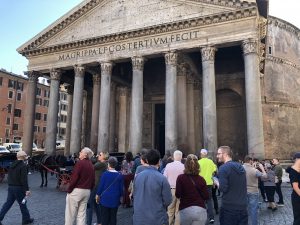 "Our 'Reflections of Italy' trip was a great way to introduce Italy to our travelers," said Kay Estep of Kay's World Class Travel.  "The awesome cities visited, delicious Italian cuisine, fantastic Collette tour guide and 27 great travelers all came together to make this a wonderful experience! The Chamber Travel Club is well organized and provides great tours with professional travel organizations. I encourage everyone to travel with them!"
The group of Franklin County residents was able to see everything from bustling Rome's iconic landmarks such as the Colosseum and Vatican City, to the picturesque hill town of Assisi, to a true Italian winery in the peaceful Tuscan countryside. Highlights included not just sight-seeing, but cultural immersion through delicious meals, live musicians and dancing, wine tasting; and navigating the canals of Venice.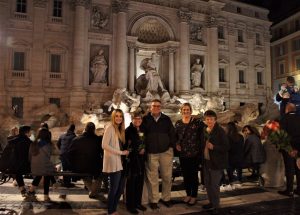 "We strive for the Chamber Travel Club to give locals the opportunity to see and do things they may not be able to do on their own," said Lark Kennedy, marketing manager at the Chambersburg Chamber. "Travelers are guided by knowledgeable local travel agents and accompanied by people from their home, giving them the chance to relax and enjoy the wonders of their destination without worrying about the hassles of planning a trip."
The group, consisting of people from all experiences and backgrounds, became a family as they traveled through Rome, Assisi, Perugia, Siena, Florence, Venice and Milan. Many in the group appreciated the help of the Chamber Travel Club coordinators to guide them every step of the way.
"It was an absolutely great trip! I liked that we met the bus locally and transportation was provided to and from the airport," said Greencastle resident Jess Hudson, Chamber Travel Club Italy trip attendee.
Click here to view photos from the trip.
The Chamber Travel Club is open to anyone in the community interested in traveling to many destinations both foreign and domestic. The Club currently has three additional trips planned with their Chamber member travel agents through 2019. They include:
February 16-24, 2019 – Natural Wonders of Costa Rica with Globus coordinated by UniQuest Chambersburg Travel, LLC.
June 18-28, 2019 – Alaska By Land & Sea with UniQuest Chambersburg Travel, LLC and Royal Caribbean's Radiance of the Seas.
October 21-27, 2019 – Iceland's Magical Northern Lights coordinated by Carol DiBiase of Cruise Planners.
For more information about these trips or to join the Chamber Travel Club communications, please contact Kennedy at 717-264-7101 ext. 206 or lkennedy@chambersburg.org. For past trip photos and tour itineraries, visit Chambersburg.org/TravelClub.
The Greater Chambersburg Chamber of Commerce is a nonprofit organization with more than 800 Chamber member businesses. It has been serving the community since 1911 and exists to help its members prosper as well as enhance the quality of life in the Chambersburg area. For more information, visit Chambersburg.org.