Member Spotlight: Centre Publications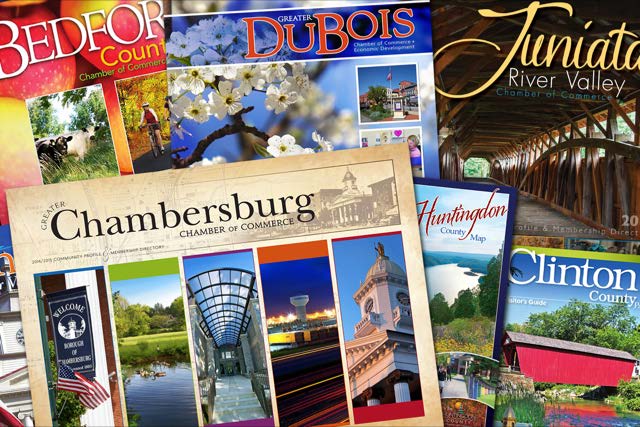 Centre Publications puts the power of creativity into high-impact print and digital designs. Founded in 1996, Centre Publications serves customers throughout central Pennsylvania with a full range of publishing services for chambers of commerce, visitors bureaus, economic development organizations and builders associations. Centre Publications has published the Greater Chambersburg Chamber of Commerce Community Profile and Membership Directory for nearly 20 years and has produced advertisements for hundreds of our members.
In addition to publications, Centre Publications helps businesses develop and produce marketing collateral – providing turnkey solutions that draw on capabilities in digital printing, website design and development, product, site and staff photography, graphic design, mapping and content writing. Let Centre Publications' accomplished staff develop your entire corporate image from letterhead, logos, slogans, brochures and newsletters to complete web sites.
Centre Publications is the perfect partner when you want to promote your business or community – catering to your needs, working with your timeline and traveling to your location at your convenience. Centre Publications also provides services to the hospitality industry, serving hotels in over 20 Pennsylvania counties, providing in-room guest service directories and site photography.
Give Centre Publications a call and see what they can do to make your business look its best while providing you with professional results, a quick turnaround time and competitive pricing. For additional information, call 800-200-5375,  email design@centrepublications.com or visit www.centrepublications.com.
Thank you for your membership!
Is your business interested in being spotlighted? Contact Laiton Suders at lsuders@chambersburg.org or 717-264-7101 ext. 214.