Ribbon Cutting: Monster Buyback and Repair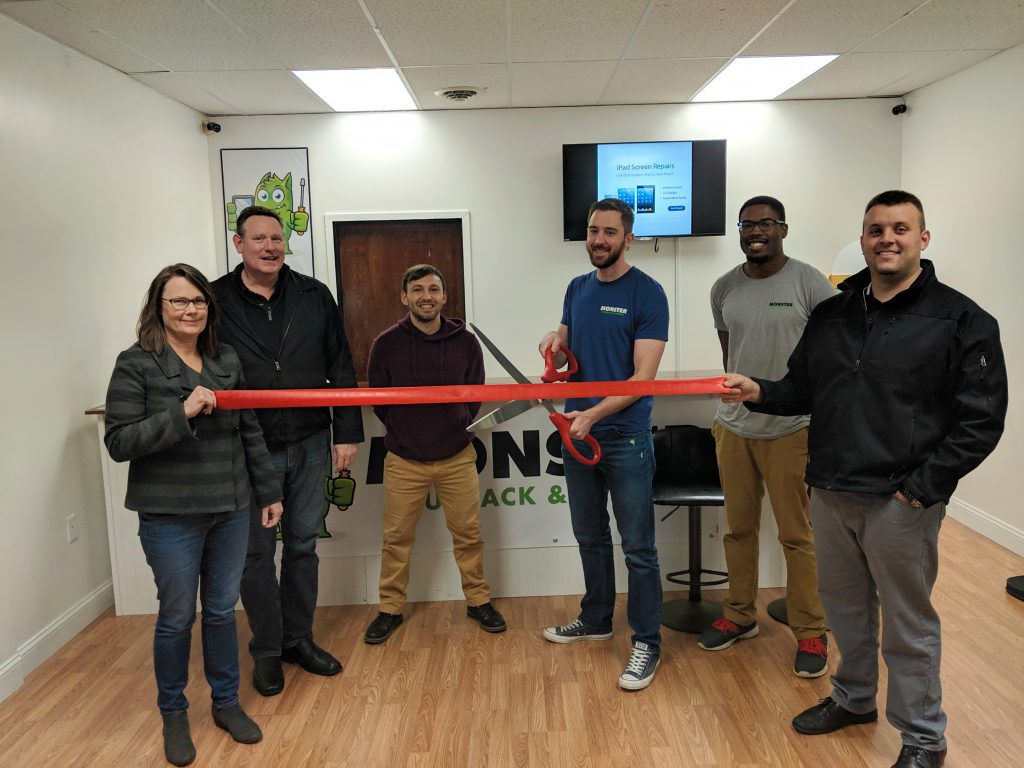 Congratulations to Monster Buyback & Repair! They celebrated their recently remodeled business with a Ribbon Cutting at 1495 Lincoln Way East in Chambersburg.
Monster Buyback & Repair services a wide variety of electronic devices, purchases used smartphones and tablets, and offers quick and easy shipping solutions. They are committed to continual improvement and bringing their customers the highest quality services possible. Their passion for what they do is undeniable; visit them and see for yourself. They promise that every customer who walks through the door is treated like family and will leave with all the necessary information to make the best possible decision for their specific issue. Monster Buyback & Repair, they're here to help.
For more information, visit their website.