Member Spotlight: The Tide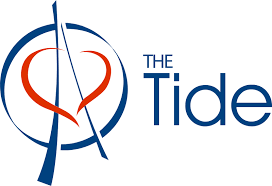 The Tide is a global radio ministry. We creatively share Bible messages through media and partnerships. Our broadcasts extend to eight countries and 25 languages. The Tide was founded in 1946 by a Chambersburg pastor who viewed radio as a unique way to disciple and train local listeners. Radio was an emerging technology at that time and remains an effective way reach people today. Rather than broadcasting translations of English programs, The Tide works with partners in Africa, Asia, and Europe and with local ministers to produce radio programs to share the Gospel with their own people in the language and context of their culture. These local ministry partners are our boots on the ground to provide listener care and to coordinate discipleship and leadership training activities. Our work takes us into some of the most hostile places in the world and our staff have extensive international travel experience. All of the global logistics are coordinated from The Tide ministry's world headquarters here in Chambersburg, PA. The Tide: Touching Hearts on Shores Worldwide.
Thank you for your membership!
Is your business interested in being spotlighted? Contact Laiton Suders at lsuders@chambersburg.org or 717-264-7101 ext. 214.