As a Chamber of Commerce, we are dedicated to serving our business community throughout both positive and difficult times. We are committed to monitoring the COVID-19 (Coronavirus) situation, sharing information from the local, state and federal levels that we believe will be helpful during this time. The health of our community is our top priority, and our team is working hard to figure out how we can best serve you.
Please utilize the resources below to prepare your company, employees and their families for the Coronavirus situation. We are stronger together!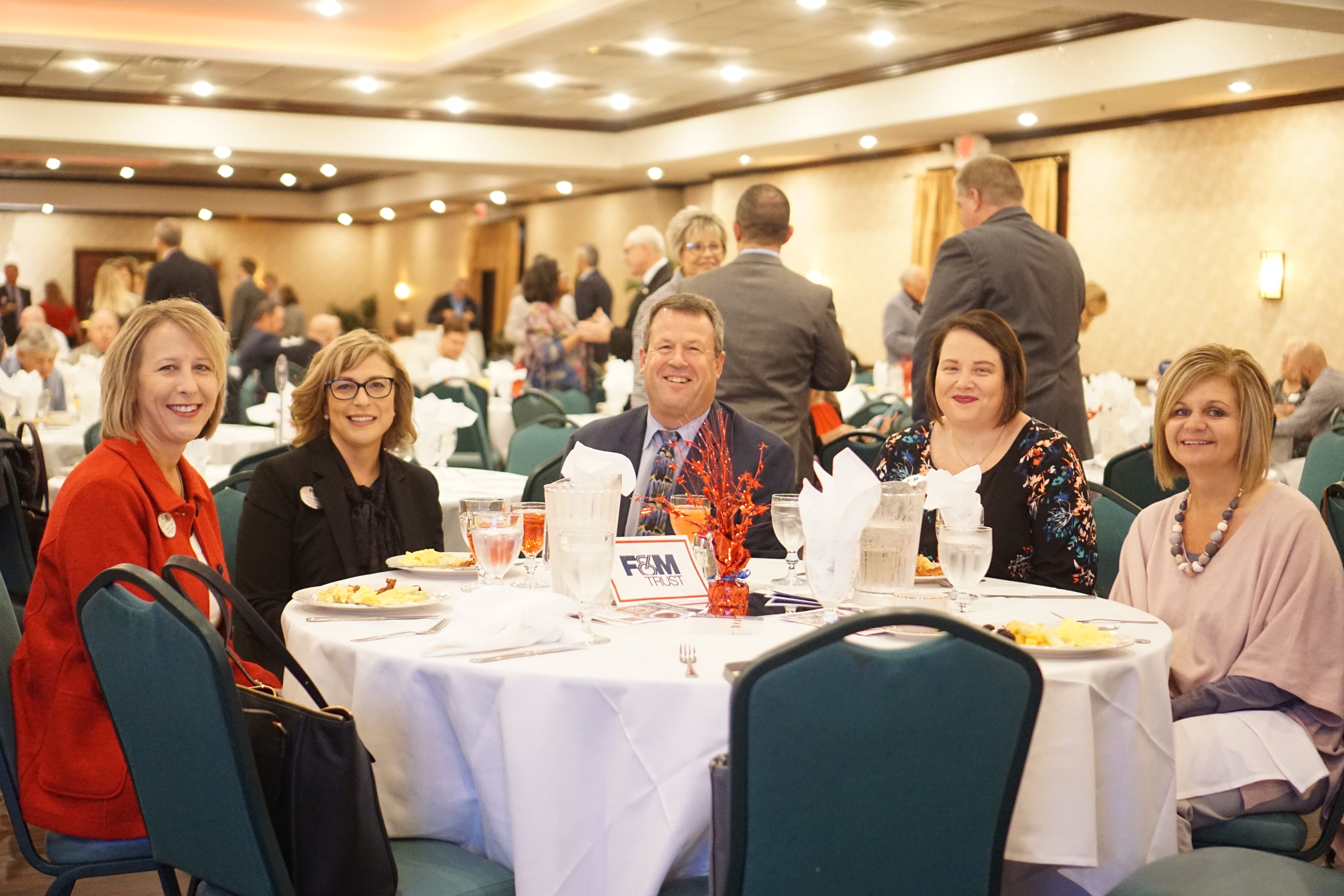 PPP Re-Opening January 11
The U.S. Small Business Administration (SBA), in consultation with the Treasury Department, announced the Paycheck Protection Program (PPP) will re-open the week of January 11 for new borrowers and certain existing PPP borrowers. To promote access to capital, initially only community financial institutions will be able to make First Draw PPP Loans on Monday, January 11, and Second Draw PPP Loans on Wednesday, January 13.  The PPP will open to all participating lenders shortly thereafter.
Key PPP updates include:
PPP borrowers can set their PPP loan's covered period to be any length between 8 and 24 weeks to best meet their business needs;
PPP loans will cover additional expenses, including operations expenditures, property damage costs, supplier costs, and worker protection expenditures;
The Program's eligibility is expanded to include 501(c)(6)s, housing cooperatives, destination marketing organizations, among other types of organizations;
The PPP provides greater flexibility for seasonal employees;
Certain existing PPP borrowers can request to modify their First Draw PPP Loan amount; and
Certain existing PPP borrowers are now eligible to apply for a Second Draw PPP Loan.
A borrower is generally eligible for a Second Draw PPP Loan if the borrower:
Previously received a First Draw PPP Loan and will or has used the full amount only for authorized uses;
Has no more than 300 employees; and
Can demonstrate at least a 25% reduction in gross receipts between comparable quarters in 2019 and 2020.
Guide to Small Business Covid-19 Emergency Loans
The U.S. Chamber has created a new Guide to Small Business COVID-19 Emergency Loans to provide small businesses with the latest information and answers to FAQs about the changes that have been made to the Paycheck Protection Program (PPP) and the Economic Injury Disaster Loans (EIDL) Program as part of the end-of-year pandemic relief package Congress passed in December 2020.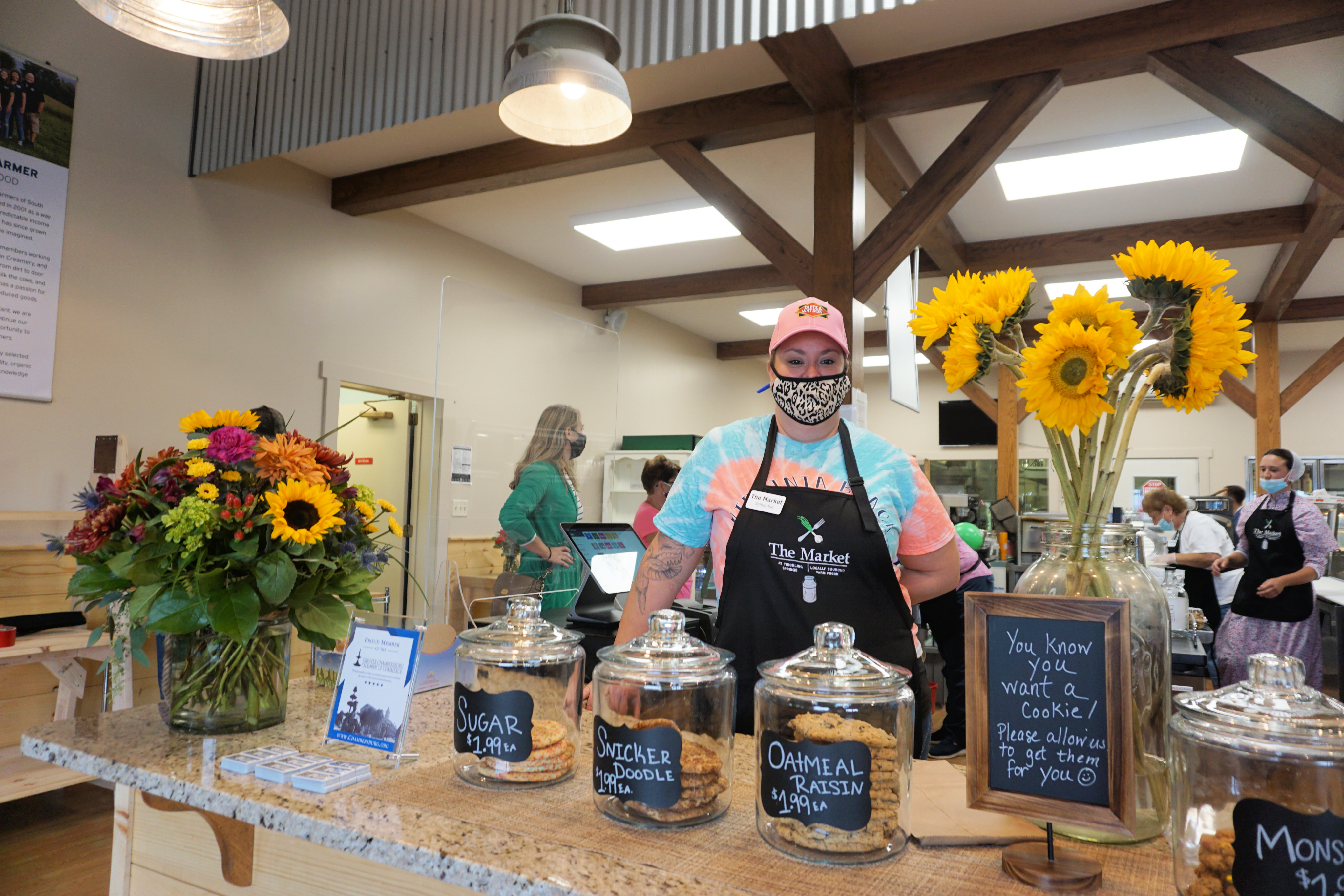 What's in the New Stimulus Bill?
On Monday, December 21, 2020, the Senate approved a massive emergency economic relief package, government funding, and tax cuts designed to counter the effects of the pandemic and stimulate economic growth. The legislation, introduced as a 5,593-page bill, was passed with a 92 to 6 vote following weeks of intense negotiations.
Efforts to pass economic relief measures in the weeks leading to the presidential election had failed despite numerous attempts. But after the election, a bipartisan group of lawmakers teamed up and successfully negotiated for action to spur economic activity by helping businesses and consumers.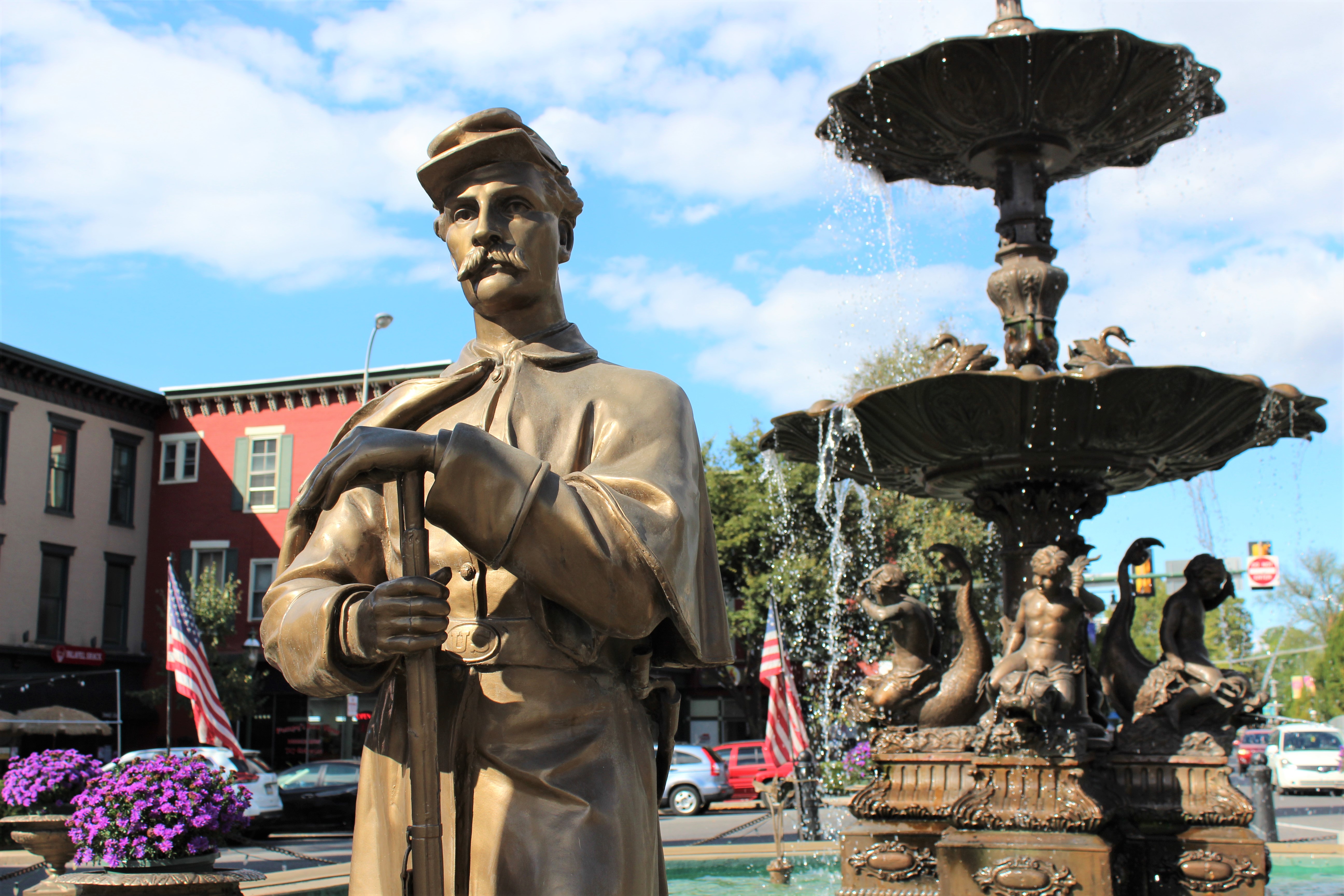 COVID-19 PA Hazard Pay Grant
This grant program was established to help employers provide hazard pay to employees in life-sustaining occupations during the coronavirus pandemic. Hazard pay is intended to keep front-line employees working in sectors that are vital to every Pennsylvanians' existence.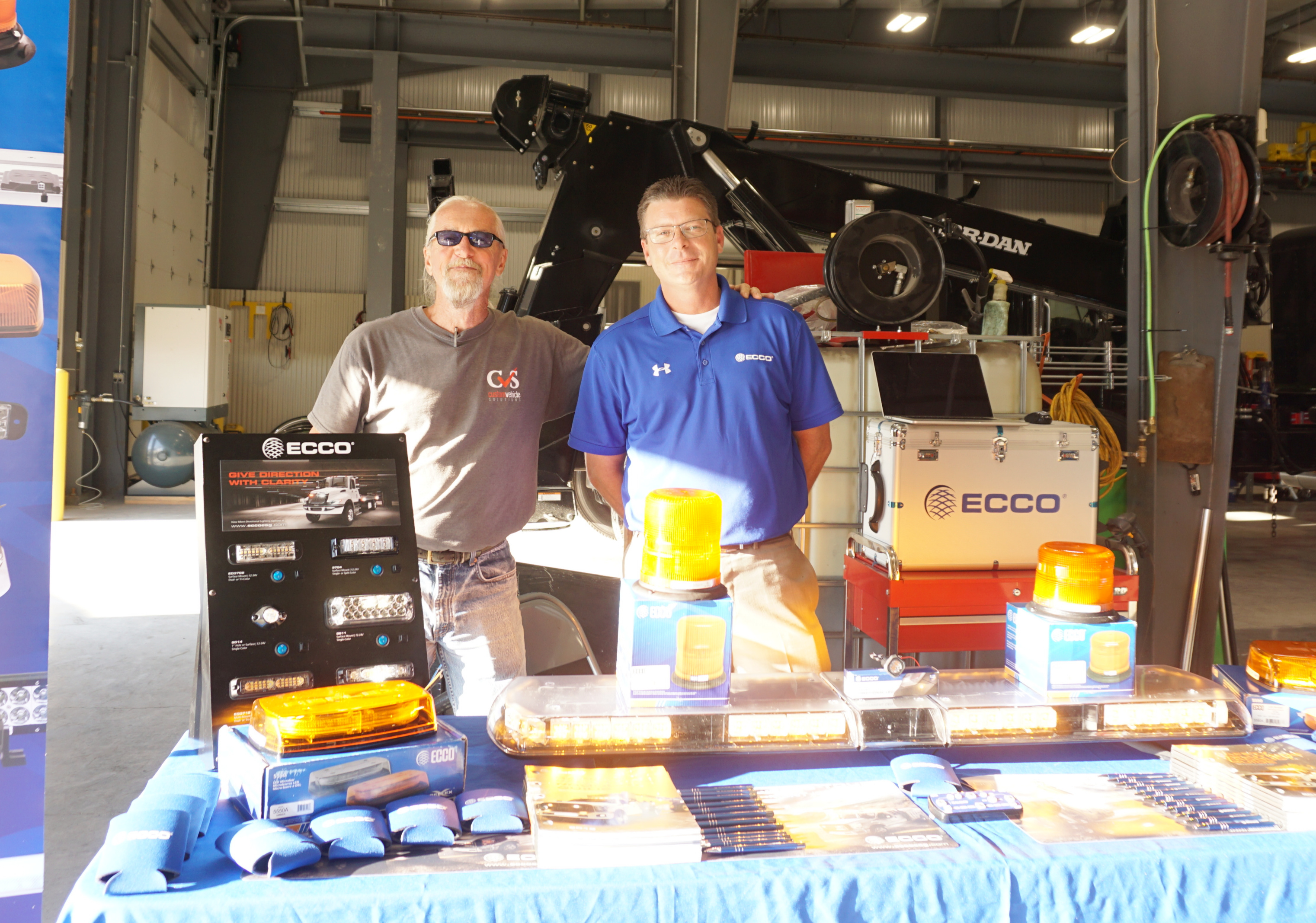 Statewide Small Business Assistance
The COVID-19 public health crisis has impacted every Pennsylvanian in every community. The recently enacted state budget includes $2.6 billion in federal stimulus funds through the Coronavirus Aid, Relief, and Economic Security Act (CARES).
Within this allocation, the Department of Community and Economic Development has been allocated $225 million for COVID-19 relief to small businesses through a distribution to Community Development Financial Institutions (CDFIs).
DCED will distribute the funding to the Pennsylvania CDFI Network, which will then administer the funding in the form of:
Grants to cover operating expenses for the duration of the shutdown and the transition period to re-opening
Grants to cover technical assistance, including training and guidance, for business owners as they stabilize and relaunch their businesses
Debt payment relief for CDFI Pennsylvania borrowers
Loan loss reserves for CDFIs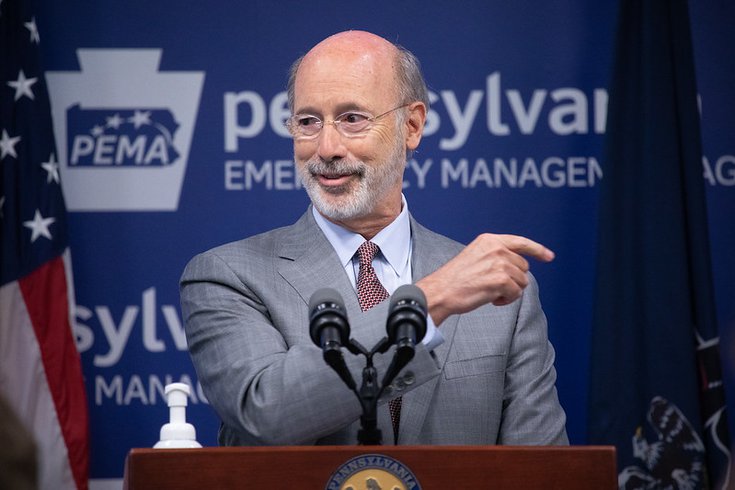 The funds will be distributed in three ways:
Main Street Business Revitalization Program: $100 million
Historically Disadvantaged Business Revitalization Program: $100 million
Loan payment deferment and loss reserve: $25 million
Paycheck Protection Program (PPP) Clarification from Sen. Toomey
The purpose of the Paycheck Protection Program is to help employers retain their employees, at their current base pay.
The amount any small business is eligible to borrow is 250 percent of their average monthly payroll expenses, up to a total of $10 million.
This amount is ended to cover 8 weeks of payroll expenses and any additional amounts for making payments towards debt obligations.

The eight-week period begins on the date the lender makes the first disbursement of the PPP loan to the borrower.  (See FAQ below.)

When requesting loan forgiveness, the borrower will have to verify the number of full-time equivalent and pay rates, as well as certify that his/her documents are true and he/she used the forgiveness amount to keep employees. (See FAQ below.)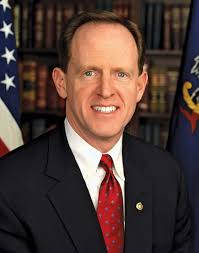 In sum: An employer can't opt to wait to pay employees when the business is allowed to reopen – they have to begin doing so once the loan disbursement is made in order for the loan to be forgiven.  An employer could wait to apply so that the 8 week period falls during May and June; however, funding could be depleted. If an employer applies and is approved for a loan now, he/she would need to rehire any laid-off or furloughed staff now to be eligible for the forgiveness over the next 8 weeks.
Additional PPP Clarification from Sen. Toomey
The amount of forgiveness of a PPP loan depends on the borrower's payroll costs over an eight-week period; when does that eight-week period begin?
The eight-week period begins on the date the lender makes the first disbursement of the PPP loan to the borrower. The lender must make the first disbursement of the loan no later than ten calendar days from the date of loan approval.
How can I request loan forgiveness?
You can submit a request to the lender that is servicing the loan. The request will include documents that verify the number of full-time equivalent employees and pay rates, as well as the payments on eligible mortgage, lease, and utility obligations. You must certify that the documents are true and that you used the forgiveness amount to keep employees and make eligible mortgage interest, rent, and utility payments. The lender must make a decision on the forgiveness within 60 days.
CARES Act Clarity from U.S. Chamber
Kevin Courtois with the U.S. Chamber of Commerce joined us for a webinar to answer questions about the Federal CARES Act. Click below to watch the one-hour webinar.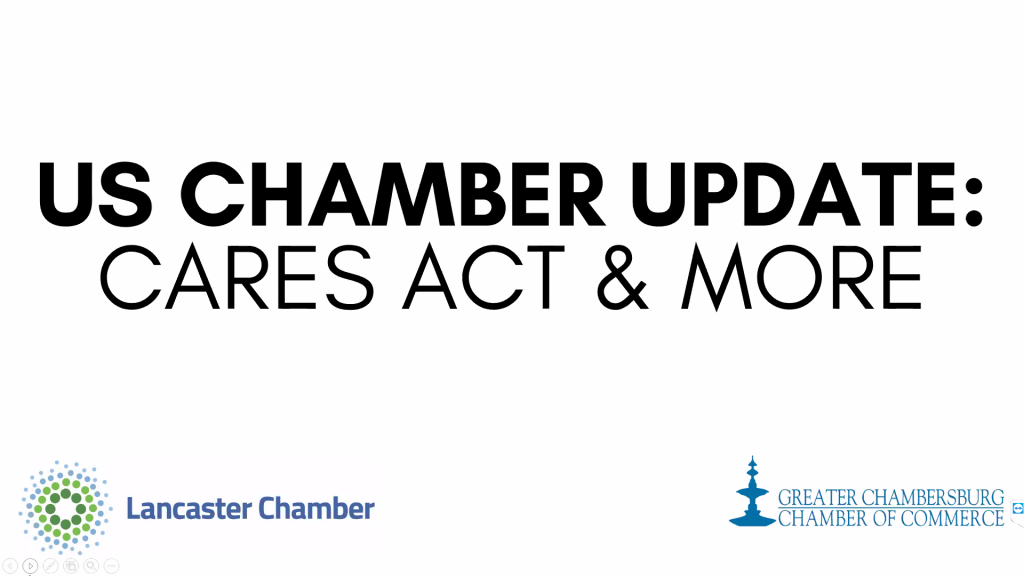 COVID-19 Guidance for Unemployment Compensation in PA
The PA Department of Labor and Industry has a COVID-19 Guidance page that features helpful unemployment compensation-related updates for both workers and employers.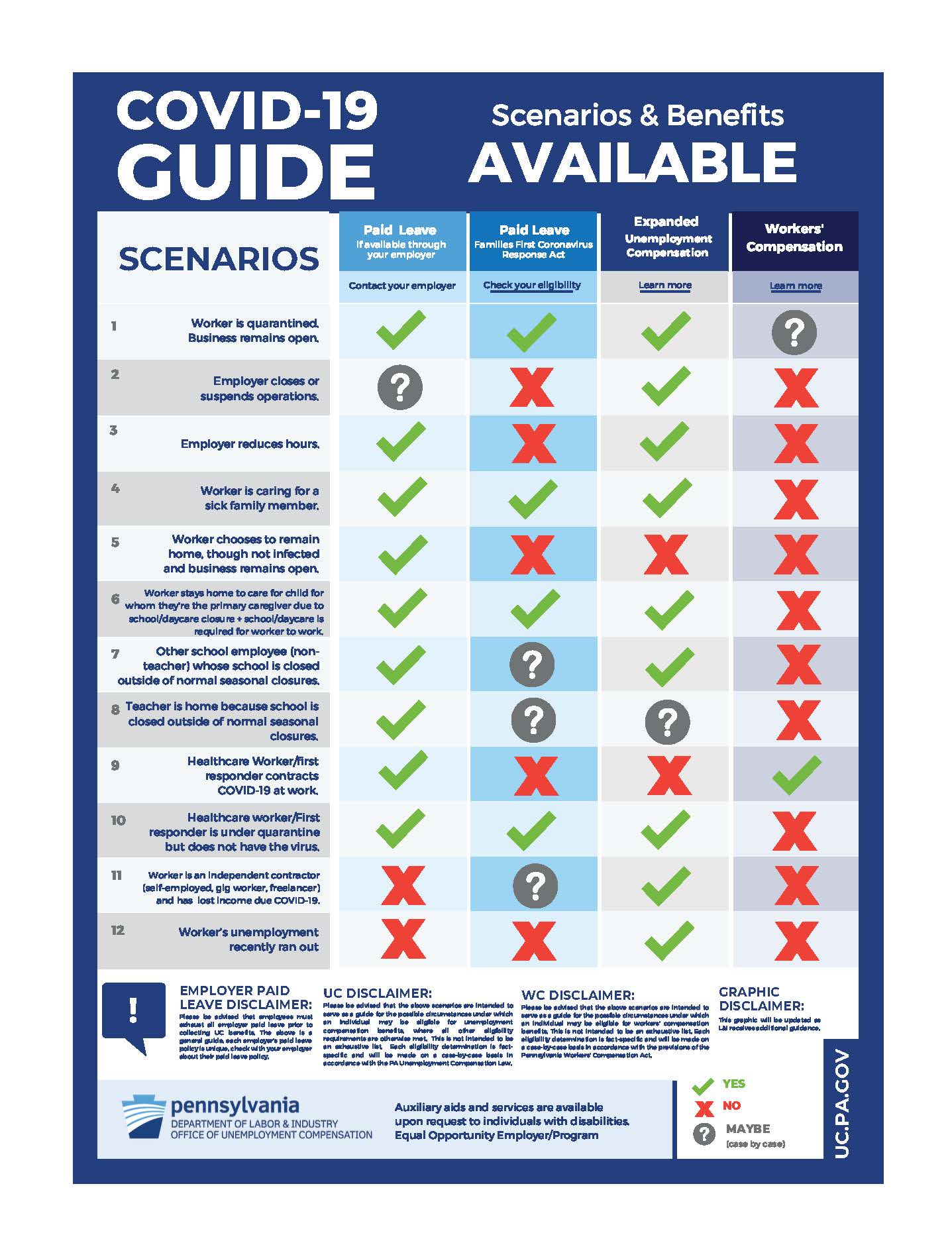 COVID-19 Unemployment Compensation
The state of Pennsylvania has created a Frequently Asked Questions page to address specific questions regarding unemployment. Please click below to view.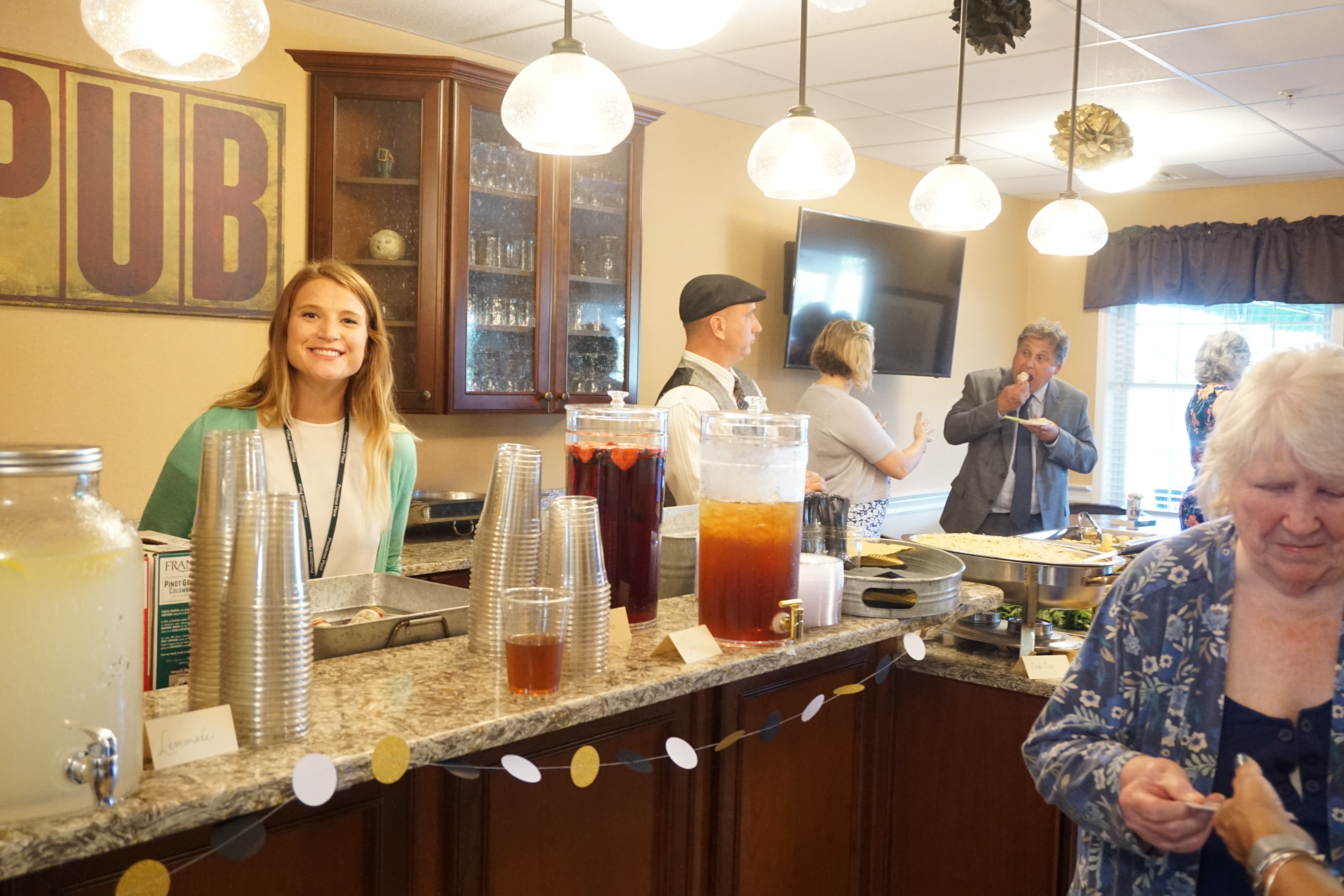 The U.S. Department of Labor's Wage and Hour Division (WHD) published its first round of implementation guidance pursuant to the Families First Coronavirus Response Act (FFCRA).   The guidance addresses critical questions such as:
How does an employer count its number of employees to determine coverage?
How can small businesses obtain an exemption?
How does an employer count hours for part-time employees?
How does an employer calculate wages employees are entitled to under the FFCRA?
Click below for the three-part guidance from WHD: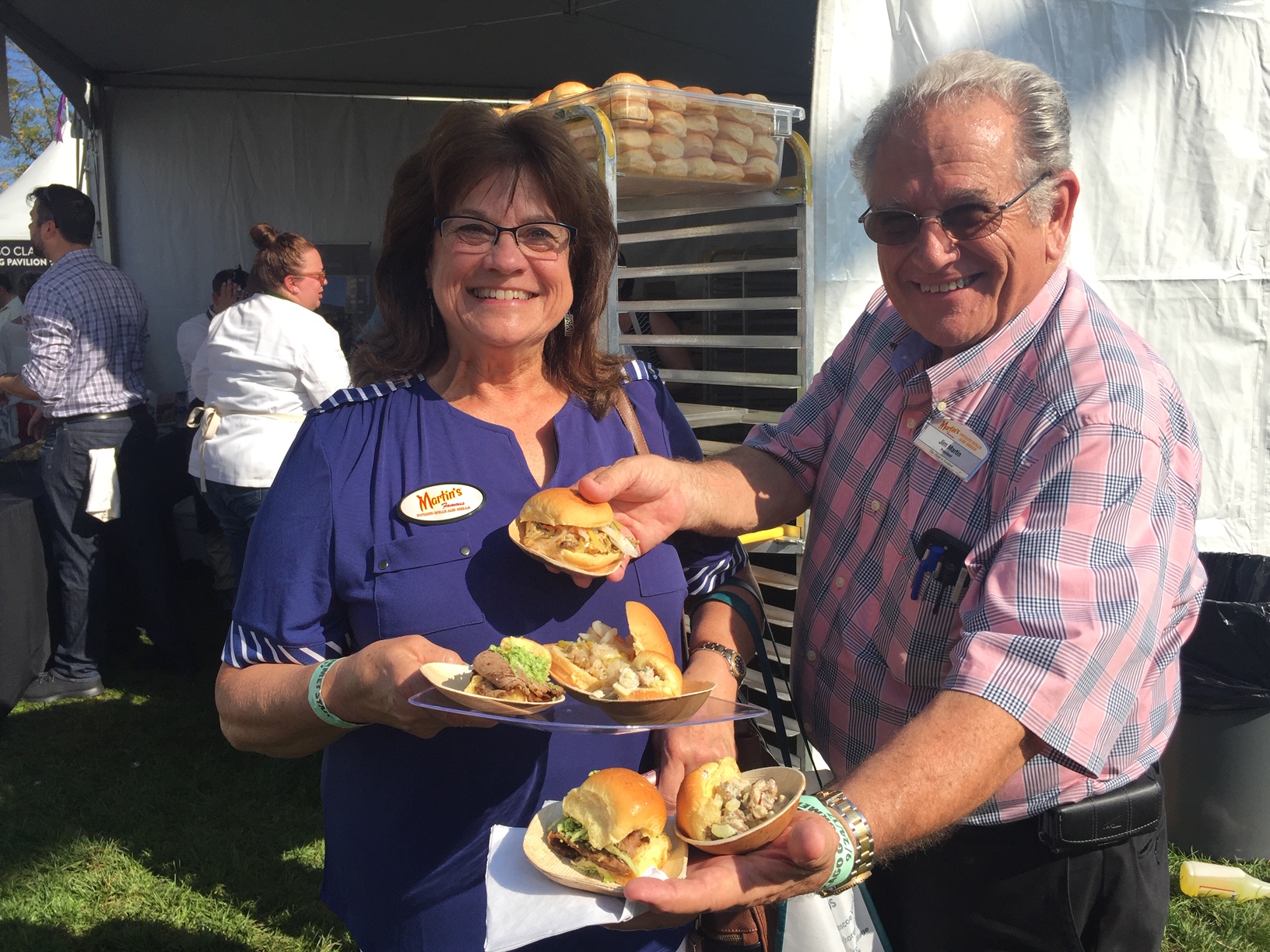 Small Business Administration Disaster Resources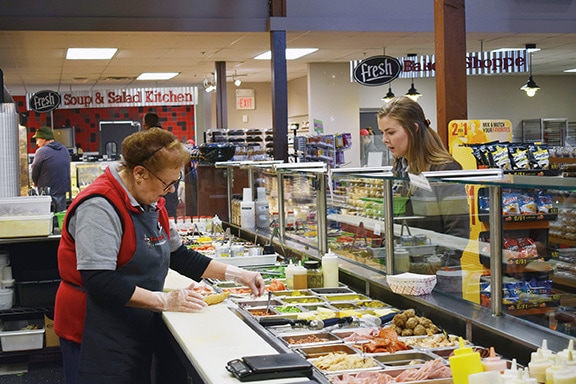 A Shared-Work plan allows an employer to temporarily reduce the work hours of a group of employees and divide the available hours equally rather than laying off any employees. Shared-Work allows you, the employer, to retain your workforce during a temporary slowdown and then quickly ramp up operations without the expense of recruiting, hiring and training new employees. At the same time, Shared-Work helps to protect your employees from the financial hardship of a full layoff.
Potential Employer Benefits of Shared-Work:
Maintains full staff for future business growth
Reduces future hiring and retraining costs
Maintains worker productivity
Retains experienced employees
Keeps worker morale high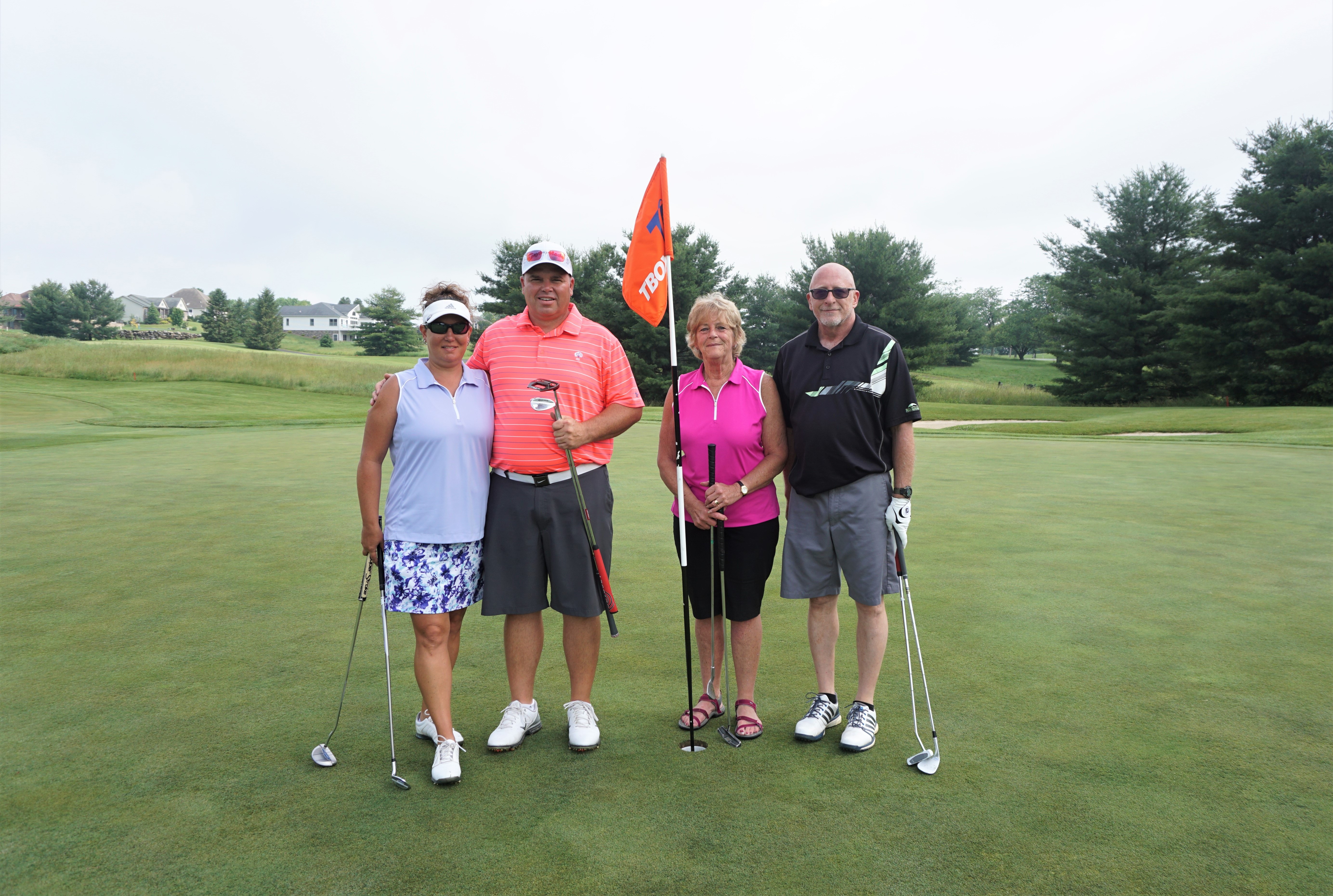 Remember; the situation is constantly evolving! We'll be sending updates with information as it becomes available to us. Stay connected by subscribing to the Chamber's weekly e-newsletter.
Disclaimer: Please remember the Greater Chambersburg Chamber of Commerce is not a health official or government official. Our goal is to share information that is accurate and unbiased in a timely manner. Please seek additional information from the linked sources provided.
If you are sick, or feel sick, please contact your healthcare provider and follow their instructions.
For the most updated information, please review the following sources: