by Bethany Edwards, Intern, Greater Chambersburg Chamber of Commerce
When you hear "Chambersburg," what do you think of? At first glance, maybe just a small, quaint town with possibly not a lot to do. You may be right when you say small and quaint, but wrong when you say there is nothing to do.
There is definitely more than meets the eye when it comes to
Downtown Chambersburg
. To highlight a few of these "more than meets the eye" businesses, here are some of the many things to do at retail and restaurants partners in our downtown: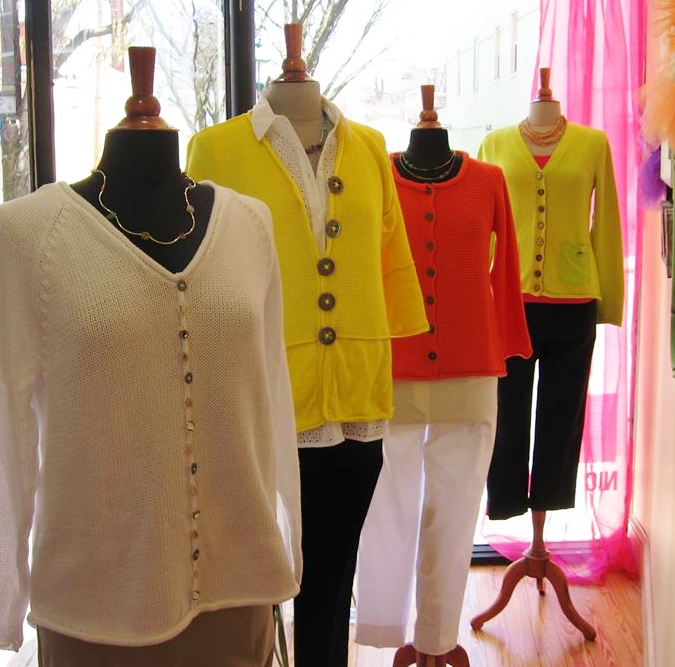 Shop 'til You Drop
All women know shopping can be a fun day out with the girlfriends or a much-needed "Treat Yo Self" splurge! Men can get in on the fun, too, while shopping to support our local business owners at a variety of specialty shops downtown. At
Here's Looking at You
, you'll find outfits for work and play. They also have the perfect accessories to go with that outfit including jewelry, handbags and scarves. It is the perfect one stop shop for any girl in town.
Then there is
Ludwigs Jewelers
and
Gartenberg Jewelry
, both of which offer beautiful jewelry with excellent customer service to help you find exactly what you're looking for. Ludwigs Jewelers not only has gorgeous jewelry, but also exclusive items you can only find there along with giftware for anyone in your life. Gartenberg Jewelry is the perfect place to find that flawless engagement ring or anniversary gift for your special someone. Their jewelry has the right amount of style and elegance to please anyone that walks through their door.
For the Bookworm in You
Now for those bookworms out there, boy oh boy do we have the place for you!
Northwood Books
is the only bookstore in the downtown area and they have thousands upon thousands of books of all different genres and time periods. The books are gently used and some are even rare finds; when you walk through the unique store you might stumble upon a couple hidden gems buried in the many nooks and crannies of Northwood Books.
Feed Your Cravings
If you're like me, food is always on the brain! And
Bistro 71
can most definitely satisfy that hunger. The atmosphere is sophisticated yet comfortable, and the food is to die for. It is unlike any other restaurant in Chambersburg! With the spring weather finally here you and your family can enjoy your meal out front or on their back patio. After the delicious dinner you can walk to any of the local stores that are just a hop, jump and a skip away.
Now Sip & Relax
Finally, we end our exploration of Downtown Chambersburg at one of the newest businesses,
Jan Zell Wines
. They have exquisite wines and cider on tap made by the owners Arnie and Laura Jansen. Drop in to taste local flavors while enjoying any of their weekly events, like their Saturday Night Live Music featuring local musicians from 6:30 to 8:30 p.m.
And Many More!
Hopefully you will come out and support not only our chamber members and downtown partners, but your local businesses as well. Check out the
downtown events calendar
for a comprehensive look at upcoming things to do in our downtown.